Tissue paper crafts are a thing – and they're becoming increasingly popular because they're so cheap yet easy to execute. All you need is a bunch of colored tissue paper and you can make pinatas, flowers and butterflies, and even confetti – cool, right?
And you know what?
We made a list of the best tissue paper crafts to help you get started!
Tissue Paper Flowers
Tissue paper flowers are delicate but absolutely beautiful. In fact, their delicacy adds to their beauty. So much so, it's hard to tell the flowers were made from something like tissue paper. Hence, if you want to try an arts and crafts project, it should definitely be this one!
Tissue Paper Butterflies
Once you've made your tissue paper flowers, the next tissue paper craft you'll want to try is butterflies! Tissue paper can be used to make some truly incredible butterflies. Plus, it's a really fun craft to try with kids as well. So, if you have kids around you, make sure to get them involved to make the crafting twice as fun!
Suncatcher
Suncatchers come in all sorts of shapes and sizes – snowflakes, roses, sunflowers, butterflies – you name it. But if you want to make your suncatcher a little extra special, then you should definitely decorate it with some colored tissue paper. And it won't really cost you a lot either, so you have no reason to not try it!
Confetti Christmas Ornaments
Take some green and red tissue papers and cut them into strips, then place these strips inside transparent plastic balls (maybe you can even make your own), and you have the perfect DIY Christmas ornaments – cheap, easy, and beautiful. So, say goodbye to overpriced Christmas ornaments and just make your own starting this year – that too, using tissue paper!
Tissue Paper Tassels
Another awesome tissue paper craft is to make tissue paper into tassels. These tassels can then be worn as earrings or used for other cute crafts as well. Hence, overall, really cute and useful craft idea.
Paper Pumpkin Favor Boxes
Need favor boxes?
Well, no need to buy ready-made ones. You can just make your own at home using tissue paper. In fact, you can even turn them into cute little shapes like pumpkins. So, if you're planning your child's birthday party, it's the perfect excuse to try this tissue paper craft – we promise the kids will love it too!
Confetti Tea Coasters
This tissue paper craft is simple because it involves cutting colored tissue into little pieces like confetti. And then all you need to do is decorate your tea coasters will them -it's just that simple. And that's exactly why this is one of our favorites!
Flower Bracelets with Tissue Papers
Remember the flowers we made with tissue paper? Well, try pairing them with a nice bead bracelet – it looks absolutely gorgeous. In fact, it's also a great activity to keep the kids engaged. They'll love making and wearing the flower bracelets and you'll also get to spend some quality time with them.
Laminated Bookmarks
Cut out paper rectangles and cover them with strips/shapes of different colored tissue papers and you have an adorable bookmark. Just don't forget to get it laminated because the tissue is kind of delicate and you don't want to ruin your bookmark, of course. What's more, it would make a great gift for a book lover. Hence, you absolutely need to try it!
DIY Confetti Mason Jar Lanterns
You can use mason jars with scented candles as DIY lanterns but you know what would make this even better?
If you added tissue paper confetti to decorate the mason jar, it would look genuinely gorgeous. So, you should definitely try this tissue paper craft yourself – it will be fun, promise.
Tissue Paper Rainbow
Trying to teach your kids the colors of the rainbow?
Well, the easiest way to do it is through project-based learning, aka crafts.
So, try this tissue paper craft and get them to make rainbows out of it. This way, they'll learn all the colors way more efficiently. Plus, you can use the rainbow to decorate their nursery or play area. And if nothing else, at least you'll get to spend some quality time with your child doing something that you both will love.
Tissue Paper Toilet Roll Pinatas
Do you just love birthday pinatas?
Well, then you should learn to make your own using tissue paper and toilet rolls! Firstly, it is super inexpensive which means you won't have to feel remorse when you're tearing it down. Plus, you can spend the money you saved here on the goodies that will go inside the pinata – which is obviously great. So, the next time you're hosting a party, especially for kids, just make sure you make one of these pinatas – and they'll be the highlight of the entire event!
Mandala Art
Tissue papers can also be used to create colorful mandala art. And you can't really go wrong with making a mandala, so you 100% need to give this a try. It's cute, creative, and looks gorgeous, so make sure this is your next art project!
Tissue Paper Pom Poms
You can make lots of fun stuff with pom poms, and you can make poms poms out of tissue paper – cool, right? So, if you want to try pom pom crafts, you should first try this tissue paper craft so you have your materials ready!
Tissue Paper Rosette Letters
To make tissue paper rosette letters, you should cut out alphabets from chart paper. Then make tissue paper rosettes and use them to fill in the letters. This will help you create some genuinely beautiful tissue crafts that you can use to decorate any way you like. For example, you can put your name initials on your desk, or you could also use these letters to make custom banners. Either way, you need to make them asap!
Fill Your Art Bag with Sunshine Crafts
Sunshine Crafts has all you need to be an artist. Thus, before you start your next crafts project, make sure you're not short on any materials. And if you are, order here while stocks last.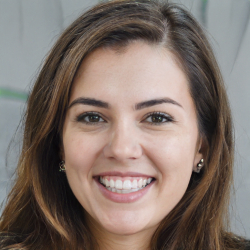 Latest posts by Annabel Buser
(see all)