If you are looking for some new and exciting craft ideas to try out yourself or with your family then you are in the right place. We have put together a list of 15 folk art craft ideas that you can recreate in your own home.
Keep reading to find out more about folk art and how you can try it yourself.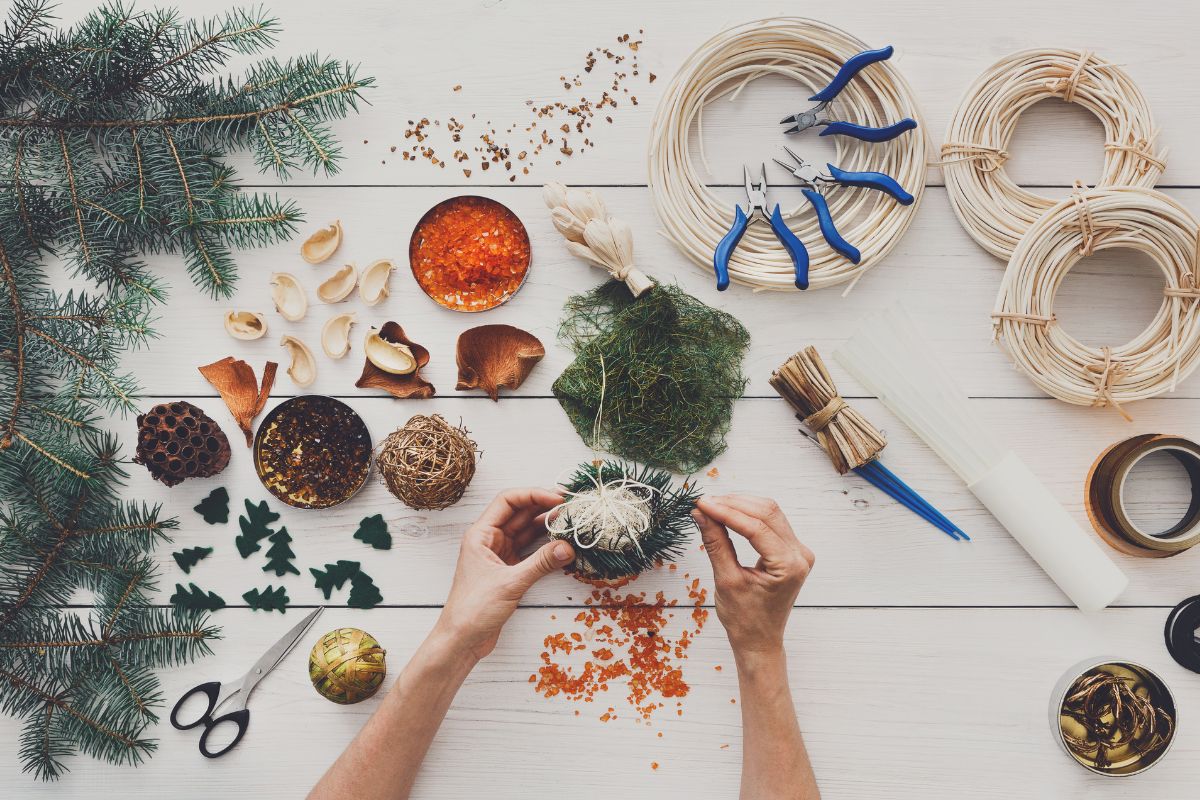 What Is Folk Art?
Folk art is quite a broad area of arts and crafts. It is often defined as art that reflects the culture of a community. It can be decorative, musical, practical, or a combination of all three.
It tends to reflect the aesthetics of a culture and can be an expression of tradition, of religion, or even of social issues that impact the community.
There are lots of different examples of folk art from all over the world. It can include things like painting pottery, printing fabric, body art and tattoos, textiles and embroidery, statues and talismans and many more.
Folk Arts Crafts
Here are some folk arts crafts ideas that you can try at home
Flower garlands are an important part of Tamil culture, especially in the temple town of Madurai. A special type of jasmine flower is grown in the town which is used to make the flower garlands, along with colorful roses and marigolds.
The chains of flowers and leaves symbolize purity, love and devotion. They are used to adorn temples and shrines as well as in religious ceremonies.
You can have a go at making your own flower garland inspired by Tamil culture. You can use whatever flower grows in your local area.
Ojo De Dios translates into the spiritual eye of God. Colorful yarn is weaved onto a wooden cross to represent God's all-seeing eye. These votive items are found in Latin American communities all over the world, especially in Mexico and Peru.
This is a great craft to do with children as it is safe, simple and easy to learn. Once you get the hang of the basics you can try out different customizations and decorations, and experiment with different colors and weaving patterns.
There are lots of different cultures all over the world that paint fabric. You can take inspiration from any of these cultures for your fabric painting, or use inspiration from your own life.
You can choose a plain sheet of fabric to turn into a wall hanging, or you can paint an old top or dress to give it a new lease of life.
There are lots of different fabric paints available to buy. Make sure you choose the right paint for the fabric that you intend to use, and follow the instructions carefully. Children will definitely need to be supervised for this activity.
Jogi art is a form of folk art that was created by husband and wife, Ganesh Jogi and Teju Jogi. They were natives of Chittorgarh in Rajasthan, and supported themselves by traveling from village to village, singing traditional Indian folk songs.
An Indian artist and cultural anthropologist encouraged them to draw their songs as a visual representation of the words, and jogi art was born.
This art style is characterized by simple dots and lines that are used to create detailed imagery. It is also very special as it is the unique story of a family and their exploration of their history and culture.
You can try and create your own artwork inspired by jogi art at home. Use simple lines and dots rather than sketching and shading, and try to tell a story of your own culture or history.
Warli art is a form of Indian tribal art that originated in the Maharashtra region. It is mostly found in wall paintings, and can be recognized by the use of simple shapes and bright colors to tell a story.
Squares, triangles, and circles are used to create intricate scenes, brought to life with vivid colors.
Young children will enjoy making these Warli bookmarks as they will be able to recognize the shapes and colors, reinforcing their knowledge whilst allowing them to express themselves creatively.
It is also fun for adults, as it can be challenging to create a complex idea using only very simple shapes.
Paper lanterns have been used in China for centuries. In ancient China they were used to provide light to religious ceremonies and areas of worship. They are now used as a form of decoration to represent Chinese culture and are a symbol of national pride.
It is easy and fun to make your own paper lanterns at home. You can use them to decorate your home for Chinese New Year. You can make a string of smaller paper lanterns, or make one large lantern with intricate decoration.
There are several different methods you can use to make these lanterns depending on how complex or simple you need it to be.
Norway has a well established history of knitting that can be traced back to the 1400s. Knitting patterns inspired by Norwegian folk art knitting can be found in mainstream fashion thanks to the beautiful designs.
If you want to have a go at some Norwegian knitting, you can make your own selbu mittens, also called selbuvott. They keep your hands very warm and feature the Selburose, an octogram style rose pattern.
They are made with only two colors, but the design is very intricate. They have a history of being associated with Norwegian weddings.
Totem poles are a form of Native American folk art that are especially prominent in Northern America and Canada. The monumental carvings are made from wood and are used to depict stories, legends, events and lineages.
They feature intricate symbols which are used to convey the desired message.
You can have a go at making your own totem pole with tin cans, glue and paint, and some colored paper. You can make your totem poles as simple or intricate as you want to.
African masks are one of the most well known and celebrated forms of folk art from Africa. They are an important part of ceremonies and rituals, and feature a lot of symbolism.
You can make your own miniature, decorative African mask out of a paper roll and plasticine, and decorate it with paint. The result is very effective. You could make a collection of them and display them on a shelf.
This is a nice idea to do as a family as everyone can make their own mask.
Boomerangs were used as weapons by the aborigines to help them catch birds and game. They have also become an important part of Australian folk art, as they are decorated in traditional aboriginal art styles and symbols and can be displayed decoratively in the home.
You can make or buy a wooden boomerang to decorate with paint in your own take on aboriginal style art. Alternatively, you can make these paper boomerangs and decorate them with colored pens or pencils. This is a simpler, child-friendly way.
All you need to make this Caribbean foot jewelry is beading elastic, white glue, and a selection of glass beads. You can also use wooden beads if you want to. This is a great craft idea for the summer as you can wear your foot jewelry once you have made it.
This would also be a nice idea for an older child's birthday party in the garden- all the kids can make one and then wear them around the garden for the rest of the party.
Folk art can be traced back to ancient times. In the stone age, jewelry was made out of bones, shells and stones which where threaded onto strong made from animal hide.
You can recreate these items using salt dough and string, and then paint them to bring them to life. This is a fun way to learn about history and emulate folk art.
The Vikings are well known for their personal grooming and the pride they took in their appearance. It is no wonder that Viking folk art is made of items like beaded jewelry, broaches, wax rings and even knitted items.
You can have a go at making these yourself. These crafts are more suited to adults than children as they are quite fiddly and intricate.
Rangoli suncatchers are a traditional element of Dilwali celebrations. They are fun to make and they look wonderful then hung up in your home. You can also use this technique to recreate stained glass out of card and colored paper.
A Dala horse is a traditional statue carved from wood and painted. It originates from the Dalarna region of Sweden. You can make your own Darla horse out of paper and decorate it with various craft items.
These make wonderful homemade Christmas tree decorations.
Summary
Trying out these various folk art craft ideas is a great way to experiment with different styles of art whilst learning about cultures from all over the world.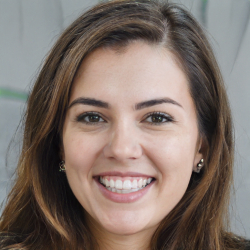 Latest posts by Annabel Buser
(see all)