Making your own Christmas decorations is one of the quickest and easiest ways to get beautiful decorations for your festive tree.
Glass ornaments are particularly beautiful with their intricate details, and you can get them in all shapes and sizes.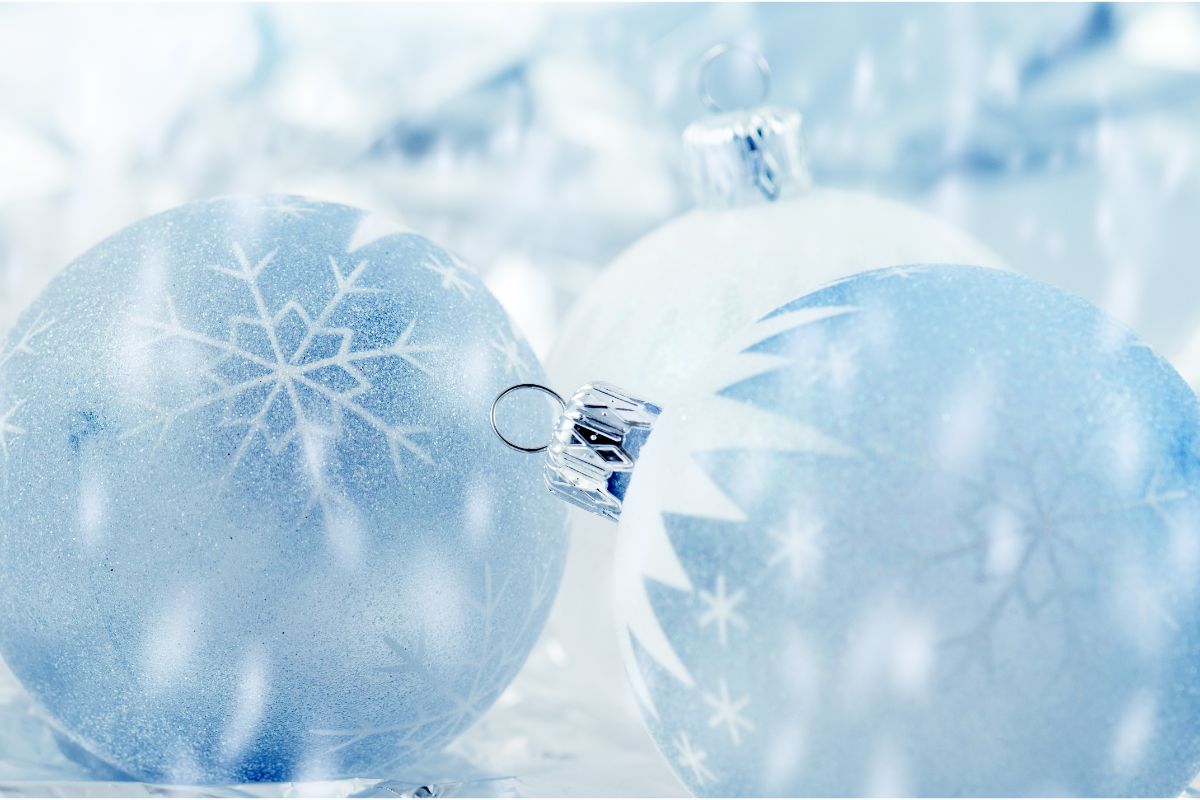 But can you also make glass Christmas ornaments yourself? Sure, it's not as difficult as it sounds and you don't need to have a kiln or glassblowing experience.
We'll show you to make beautiful decorations in glass for your Christmas tree.
How To Make Christmas Glass Decorations
The easiest way to make glass Christmas decorations is by reworking some plain glass ornaments into a Christmas-themed ornament.
With just some paint, clear glass and glue, you can decorate glass in a unique way that makes your decorations one of a kind.
Here is an easy step-by-step guide how you can rework glass ornaments to make them fit in with your Christmas tree.
Get Inspiration
Before you start on your ornaments, it's a good idea to get some inspiration and find out more about any Christmas decorations you like.
There are so many incredible Christmas ornaments for your tree, that you won't be short on spotting a few things here and then that can help you turn your plain glass into a decorative item.
From funky Christmas bunting to classic glass bulbs, there are plenty of different Christmas ornament ideas out there.
We'll take a look at some more glass bubble ideas further down but you can turn almost any shape of glass into something glittering and special.
Sketch Out Your Ideas
It's a good idea to note down a few ideas that you may have. If you are a crafter or painter, then you may want to draw your idea on a piece of paper.
Then you can visualize your planned Christmas decorations a little better, and you can even try out different colors or styles.
This will ensure that you can get started with making your ornaments instantly without having to try a few different options and wasting any of your craft material.
Buy Your Materials
Depending on what you want to create, you now need to get your materials. This could be different plain glass shapes or baubles.
You also want to make sure that you get some craft glue, glitter, paint, beards or any other little decorative pieces that you want to add to your ornaments.
You can typically find these supplies at your local craft store, and it might even inspire you to try out a few other things.
Get Crafting
Once you got all your materials, you can get started on your Christmas tree ornaments. Make sure that you handle glass carefully as some glass is very thin and can break easily.
Check the instructions for each of your materials carefully to ensure that your ornaments look their best.
Amazing Christmas Bulb Ideas
Christmas bulbs are still some of the most popular Christmas ornaments to add to a festive tree.
Here are some great ideas for creating your own Christmas bubbles.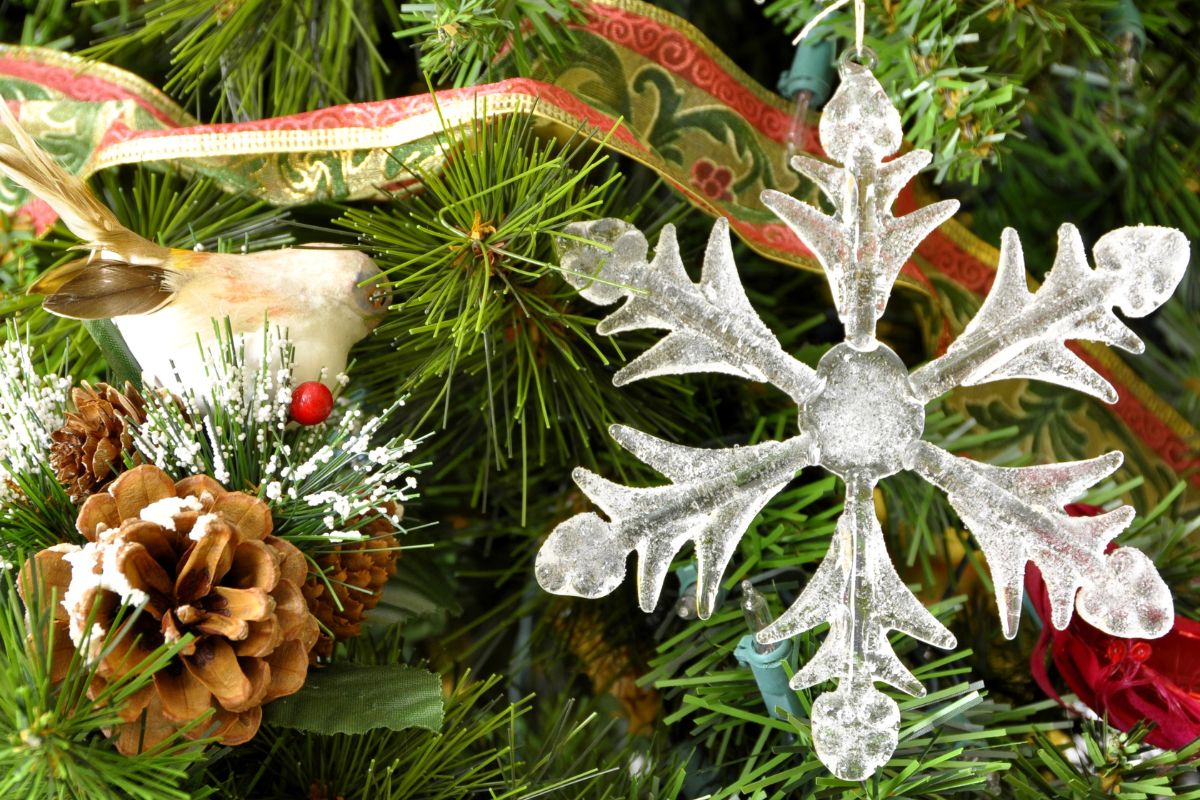 Mini Plant Terrarium
We all are trying to go more green, so why not grow a little mini plant in a glass Christmas bubble. You don't even need a green thumb!
You can buy tiny evergreen terrarium plants specifically from a plant nursery but you can also simply use any type of greenery you found out in your backyard.
Some tiny evergreen branches or sticks make your bubble a little more rustic but still green. A few holly leaves and berries are ideal to bring a festive feeling into your home.
Christmas Scene Bubble
A Christmas bulb is a little bit like a ship in a bottle, just that you can get into it much easier. This makes it ideal for placing little figures and you can even recreate a tiny crib scene.
This takes a little bit of patience, tweezers and a very steady hand. It's worth taking a look at some similar ideas and replicate it.
Golden Christmas Bubble
Nothing says Christmas like a luxurious gold, and you can use gold leaf for all your glass Christmas decorations.
Wrap your glass bubble in a lavish gold leaf and then decorate it with some gold garland and beading.
Personalized Christmas Bulbs
Making your own Christmas ornaments with the kids is not just great fun but it also makes the ornaments truly unique and individual to your family.
You can either paint your initials on different Christmas glass bubbles, or glue some golden lettering to the glass.
This makes it look festive and classy. But you can also use glass beans, confetti or pom poms to glue to your bubbles to add a little more extra color.
Emoji Glass Christmas Bubbles
Christmas doesn't just have to be very traditional. You can also add plenty of fun and cheer to it.
Christmas bubbles painted with emoji faces on are so much fun to make, and everyone can choose their own "mood".
You can simply paint the Christmas bubble yellow on the inside, and then paint on the faces on the outside.
If you are not sure you can paint the faces by hand, then there are plenty of great stencils that can help.
Colorful Christmas Glass Bulb
Gone are the days when Christmas was all just green and red. While we love the traditional colors for the festive season, there are so many different ways to decorate your home today.
Another great way to decorate plain glass Christmas bulbs is by filling them with sequins. While the finished bubble will look like you carefully lined the sequins up, the process is much easier.
Simply cover the inside of the glass ornament with some floor wax, then remove any of the excess.
Next, throw in the sequins and hold the opening closed with your hand or a piece of cardboard.
Then just shake the glass bubble, and you'll have a beautifully handmade glass ornament for your Christmas tree.
Final Thoughts
It's not difficult to make unique and individual glass ornaments that look stunning on every Christmas tree.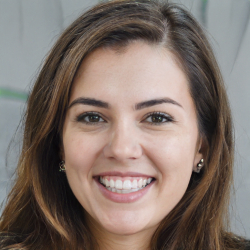 Latest posts by Annabel Buser
(see all)