Are you looking for a new candle craft and aren't sure where to start? Maybe you are looking for a new hobby to pass a rainy afternoon and want some inspiration?
Or are you curious and want to know more? No matter what the reason might be that brought you here today, we have the answer for you!
Finding a new craft to try can be tricky. You can be left staring at all your candle making equipment, unsure where to start.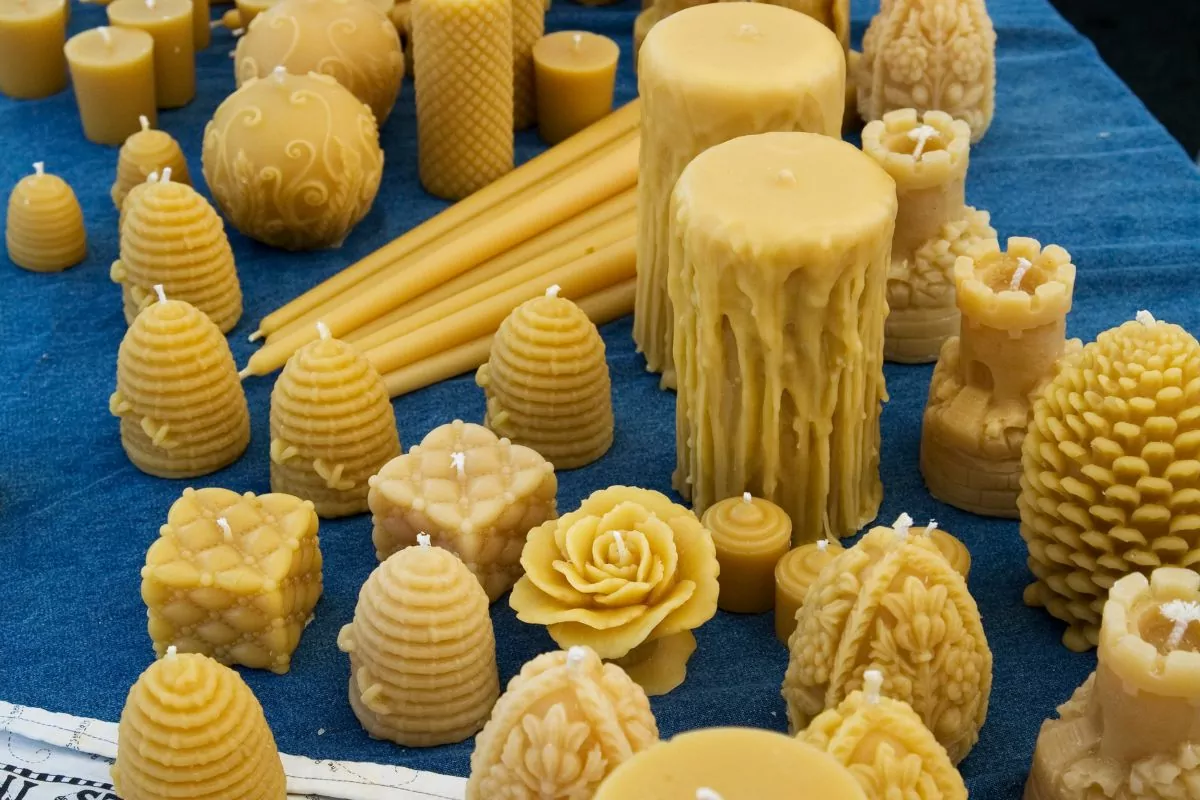 You head online to get some inspiration but are instead met with conflicting and contradicting information. You start to wonder if you will ever find the right candle craft for you.
Well, no more! Today we are here with the answers you need. Just keep reading to find 15 of the best candle crafts you need to try!
No matter your craft skill level or the time you have, we are sure you will find the right candle craft for you! So let's dive straight into our list now.
If you use tealights, then making these tealight holders is an excellent craft for you to try! You need six items, and a spare afternoon to make these sparkly tea light holders.
The instructions are for Christmas-themed tea light holders, but you can use any color glitter or stickers you want to create tealight holders that can be used all year round!
We love making these as unique (and affordable) gifts for friends and family, especially around the festive season. Who doesn't want a pretty holder for their tealights?
We are obsessed with dried flowers here, so when we saw a craft that helps you turn them into candles, we knew we had to try it!
These are a little trickier to make as you need to embed the flowers into the candle, using some clear wax.
However, if you have flat blooms or some interesting shaped leaves and an afternoon to spare, you can create beautiful candles.
By embedding the dried flowers into the candle, you can make a wonderful feature that looks great in bedrooms or living rooms!
If you want to add some accessories to a beach house themed room, you need to make these seashell candles!
The instructions are super brief and easy to follow, just be sure you have cleaned out the shells you have collected before adding the melted candle wax!
The candles work best in large, flat seashells, as you can fill them evenly without wax spilling anywhere.
Just make sure that when you burn the candle, you put the shell on a coaster to prevent it from burning any table or shelf it sits on!
Teacup candles were hugely popular a few years ago, and we are bringing them back!
This craft is the perfect way to use up any extra tea cups that you have, or to repurpose chipped or cracked cups that aren't safe to drink from anymore!
We recommend repairing any cracks or chips with some glue and a file before you pour the wax in to prevent further damage and stop hot wax from spilling out!
If you don't have any spare tea cups, you can usually pick them up for a low price at thrift stores or dollar stores. These make the perfect, cute addition to any home!
Next up, we have a super simple candle craft for you! This involves making your candles in a mason hr. Not only is this an easy craft, but it leaves you with unique candles.
You can use any mason jar you want, but we recommend glass over plastic, as they won't crack when hot, melted wax is poured into them.
We recommend adding some essential oils to the mixture to create scented candles you will love!
This craft is perfect for fall! You can make these wonderful Halloween candles or make it the activity at a fall party!
Kids and grown-ups alike will enjoy the spooky feel and get to leave with an item they made, there is nothing more satisfying than that!
What's more, you can adjust the craft to suit you. So if skulls aren't for you, swap them for cute pumpkins, or even some Christmas trees and create a candle holder for any season!
Pillar candles provide a classic look in most homes, so why not make your own? You can make the candles with this craft, or purchase them and wrap them in the paper following the instructions.
Not only are these candles super chic and easy to make, but they make a wonderful gift, especially at weddings or baby showers.
You can even make them Advent themed. Just add the numbers 1-24 to the paper and the candle can be burned each day until Christmas!
These are super fun and bright candles to make! Why should funfetti be reserved for cakes? To make these candles, all you need to do is add some sprinkles to the mix and you are good to go!
Plus, as you burn the candle, the colors will melt, giving you a wonderful and unique candle to enjoy.
Why not add a sweet scent or oil to the mixture so your whole house can smell and look like candy?
For those that want to make soy candles, we have the craft for you! These soy candles are packed full of glitter and will make a wonderful addition to any bedside table or sideboard!
Plus, you can use this craft to make candles for your wedding tables.
As the craft is so affordable and easy to do, you can enjoy wonderful candles that give your wedding tables a romantic light and a touch of sparkle!
Just make sure the glitter you use is the same color as the rest of your wedding theme!
Are you fed up with boring candles that all look the same? Then try these lantern candles! They are super fun to make and are so beautiful.
They look so different from other candles you might make in a jar or purchase in-store and offer a brilliant low light to your home.
This craft is a little more fiddly than others on the list, as a balloon is dipped into the wax to create the lantern shape, but trust us, it is worth the extra time and effort! You won't have ever seen a candle like this before.
Wood wick candles can be super pricey to buy, so why not make your own? You can upcycle your old jars and other items to create unique candles.
Plus, the wood wick makes a wonderful crackle when you burn it that reminds us of a roaring fire. Who doesn't want that sound in their home on a chilly winter night?
If you prefer to make candle holders rather than candles, then try this craft to make driftwood candle holders.
These holders are super chic, and are easy to make too! Plus you can customize them with other items you have.
Why not add some seashells or different sizes of driftwood to create a unique candle holder? These look fantastic on pale wooden sideboards, or as an addition to your outdoor seating.
If you have a sleek and elegant style home, then these candles are perfect! You can transfer images to the candles, like old french labels or images of French landmarks to create unique and sleek candles.
We think this works best on wide white candles as you can see all the images clearly.
You can customize this craft easily too, so you can add any image you want to the candle!
Why not start transferring photographs and making super unique candles that your friends and family will love?
Are you looking for a cool Easter craft to do with children? They make these wonderful and colorful egg candles!
We love gifting these in a recycled egg carton too! Nobody expects candles to be egg-shaped and the gift is always well received!
It can be a little tricky to get the shape right, so make sure you help small children and keep them away from the hot wax.
Why not make each egg a different color and create a bright and wonderful carton of colorful egg candles?
Finally, we have this wonderful strawberry lemonade candle for you to create. This candle captures the smell of summer perfectly!
We love making this candle in a mason jar with a lid to create a rustic and unique vibe!
Plus, who doesn't want to enjoy strawberry lemonade from a jar? Now you can enjoy the smell of sweet fruits and a hint of citrus in your home all year round!
Final Thoughts
And there you have it, 15 of the best candle crafts to try! Whether you want to make candles for yourself, some unique holders, or fantastic gifts and centerpieces, we are sure you have found the craft for you here today!
Make sure to follow the instructions of each craft carefully and you are sure to have wonderful candles that everyone will love!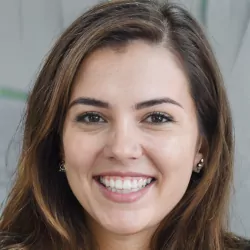 Latest posts by Annabel Buser
(see all)