Making your own jewelry has never been more popular. Whether you're looking for that perfect piece of jewelry to match an outfit, a gift for a loved one, or are looking to make some extra money, making your own jewelry can fit the bill.
However, how do you start making your own jewelry? It requires so many different materials, tools, and techniques, that although many people want to make their own jewelry, they don't know where to start.
Thankfully, that is where jewelry making kits can help. These kits will have the materials and tools you need and can also include step-by-step instructions. With the right jewelry making kit, you'll soon be making beautiful jewelry at home.
In this article, we will recommend the best jewelry making kits. We'll also recommend the features you should look out for and answer the most frequently asked questions about jewelry making.
Let's begin by looking at some jewelry making kits.
[amazon fields="B087WL6JXW" value="thumb"]
[amazon fields="B076DLZ1Q9″ value="thumb"]
[amazon fields="B09H6YTQ2L" value="thumb"]
[amazon fields="B087WL6JXW" value="thumb" image_size="large"]
If you're looking for a comprehensive kit that has all of the basics you need, then this kit from Shynek is a great choice.
It has a large number of basic tools including round nose pliers, chain nose pliers, and a wire cutting plier.
You also get a few more common tools such as an awl, tweezers, and thread scissors. There are enough tools here to create most of the basic jewelry pieces without any trouble.
Where the kit really excels, however, is in the number of materials it includes. In all, there are 1,830 different findings that range from earring backs to jump rings and six different jewelry wires.
The materials in the kit aren't of the highest quality, however, so as long as you only expect to make costume jewelry that won't last forever, this is a good kit to choose.
Pros:
Tools - the kit includes most of the common tools you'll need
Range of findings - there are a large number of findings and materials, especially for earrings
Case - everything is well-packaged in a couple of cases
Price - the kit is a great price for the number of pieces you get
Cons:
Quality - the tools and findings won't last forever but are sturdy enough to start making jewelry
[amazon fields="B076DLZ1Q9″ value="thumb" image_size="large"]
This kit is ideal for anyone who wants to prioritize making beaded jewelry over other types. It has all that you need to make some beautiful beaded jewelry.
The entire kit is beautifully packaged in a case that is large enough to hold all of the materials and tools. Probably the highlight of the kit is the included bead jewelry design board.
This not only helps you to keep your beads organized and in one place without the worry of them rolling away or getting lost, but lets you set out and alter your designs before you commit to making them.
The kit has 290 different beads as well as a variety of findings that will help you make earrings, charms, necklaces, and bracelets. It has three different pliers, as well as tweezers and reamers to help you pick up those tiny beads and fit them to the findings.
Pros:
Complete bead kit - if you want to make beaded jewelry, this kit will help
Bead jewelry design board - made from PVC and covered with felt for a great finish
Range of findings - make earrings, bracelets, and charms
Carry case - all of the tools and materials fit neatly into a case
Cons:
Quality - some of the tools are a little flimsy
[amazon fields="B09H6YTQ2L" value="thumb" image_size="large"]
Resin is a popular material for making jewelry but it can be a difficult material to break into as it requires some techniques and materials that you don't typically find in jewelry making kits.
Thankfully, this resin kit from Unokki is aimed squarely at beginners and will allow you to start making your own resin jewelry.
With this kit you get both a bottle of resin and hardener and once combined in a one to one ratio, these will make a solid and sturdy resin.
There are plenty of colors to choose from for your resin as the kit includes pigments, glitters, and flakes so that you can make the resin of your choice.
This is still a jewelry making kit, however, so as well as the resin and colors you will also get a variety of findings so that you can make earrings and pendants as well as key chains.
There are no pliers or other traditional jewelry making tools with this kit but these should not be necessary.
Pros:
Variety of colors - there are a wide variety of colors and details to choose from
Molds - choose from a large number of different shapes
Range of findings - you can make pendants, earrings, and key rings
Complete kit - includes all you need to make the resin items
Cons:
Skin reactions - some people may have a reaction to the resin, so wear the provided gloves and do a skin test first
[amazon fields="B09NYBVBDF" value="thumb" image_size="large"]
If you want to make beaded bracelets but like bracelets made of more natural looking materials, then this is a great kit to choose.
The beads and discs included in the kit are made from a variety of natural materials such as shells, wood, pearls, and stone. These materials can be combined to make some beautiful and subtle designs.
You get plenty of beads to choose from as the kit includes 4,800 different ones. As well as the natural beads there are also alphabet beads so you can spell out names to make beautiful customized gifts.
In all, you should be able to make around 40 to 50 different bracelets as well as some earrings.
The kit has elastic cords to make the bracelets and these cords are pretty strong. The scissors in the kit aren't the best, however, so you may want to use your own.
Pros:
Number of beads - the kit includes 4,800 different beads
Variety of beads - as well as the natural beads, there are also letters and other designs
Big kit - you can make 40 to 50 different bracelets
Storage boxes - keep everything neat and tidy
Cons:
Scissors - the scissors aren't very good so use your own
[amazon fields="B07H1TTXXX" value="thumb" image_size="large"]
Although this isn't the best kit for beginner's to jewelry making, it's ideal for anyone who wants to make something a little more unique. The kit concentrates on making rings out of wood and the finished items are stunning pieces of jewelry.
The kit comes with all you need to make these rings and includes wood files, grit sandpaper, a buffing block, mini vise, ring measuring items, and six different materials. You even get a ring box so you can give one of your finished rings to someone special.
There are full instructions included in the kit and these are easy to follow with plenty of pictures. Although the rings made from this kit look simple, they can be combined with other jewelry making materials you may have to make them even more unique.
Pros:
Unique - ideal for making unique and natural jewelry
Complete kit - everything you need to make the rings are included in the kit
Instructions - detailed guide with pictures
Makes six rings - despite the learning curve, you should still have a couple of good rings by the end
Cons:
Learning curve - it's likely that your first couple of rings won't look very good
Best Jewelry Making Kits Buying Guide
With so many excellent jewelry-making kits available on the market, it can be difficult to choose the right one for you.
That's why we've created this buying guide to help you make your choice. Keep these points in mind as you choose your kit and you're sure to find the best one for your needs.
Experience Level
One of the first things you should consider is how experienced you are at making jewelry. This will help you choose a kit that is at the right level for your needs, instead of something that is too complicated or is full of items and tools you may already have.
There are many jewelry-making kits out there that are labeled for beginners and these are usually the best place to start if you're completely new to jewelry making.
Starting a new hobby is never easy and choosing a kit with complicated instructions, or no instructions at all, will only prevent you from enjoying and understanding the hobby. Once you've mastered a beginners kit, you can always step up and get something more complicated,
Many beginner kits only have a few pieces and will only allow you to create a couple of items. Although this seems limiting, it is the best place to start.
More experienced jewelry makers that although know how the pieces fit together and what the tools are for can run wild with any kit that takes their fancy.
Included Tools
Most jewelry making kits will include some tools to help you make your jewelry. This is especially true of kits marketed at beginners that aim to be a complete introduction to jewelry making and have all of the tools you need.
If you are a beginner, then some of the best tools to look out for are round nose pliers, chain nose pliers, flat nose pliers, and wire cutters.
You'll use these while making most types of jewelry. If you're big on doing it yourself and like getting handy around the house you may have some of these already, but it's best to java some that are specifically for jewelry.
Your wire cutters, for example, might not be sharp enough to produce the neat and clean cuts that jewelry requires.
Different types of jewelry will require more specific tools. If you want to work in resin, for example, this will need completely different tools to make beaded jewelry.
If you know exactly what jewelry you are looking to make, we would recommend doing some research to see the tools you need and then search for kits that have them.
Included Materials
In a similar fashion to checking what tools are included, you should also check which materials you get.
Most kits, especially those aimed at beginners, will include all the materials you need to make a set number of jewelry pieces. This will include any thread, beads, clasps, or anything else the jewelry requires.
Some other kits, however, may not have every material you need. As you continue your jewelry making journey, you'll probably get your own stock of beads and threads and some kits count on this.
Instead of providing everything, they only provide some pieces and allow you to choose your own materials to finish the jewelry off.
Make sure you check the packaging of any jewelry making kit to ensure that the kit has everything you expect and need.
Size Of The Kit And What It Makes
When most people approach jewelry making, they do it with a certain item of jewelry in mind. Some people want to make necklaces, others earrings, and some might have ideas about the types of materials they want to use.
Before you buy any jewelry making kit, ensure that the end result is something that you want. If you're going to make your own earrings, buy a kit that has the materials to make earrings!
If you want to make woven friendship style bracelets, look for kits that do this. It's not always easy to tell from the front of the kit's packaging what the kit will make, so check the item description and any reviews.
You should also consider how many items the kit will make. If you're a complete beginner and want to try out jewelry making to see if it's for you, then you might not want the largest kit that makes dozens of pieces and will be happy with a kit that only makes a few.
However, if you're looking to make some Christmas gifts or stock an Etsy store, then you might need a kit with as many pieces and finished items as possible.
Frequently Asked Questions
Now, let's look at some of the most frequently asked questions about jewelry making kits.
Is Jewelry Making Easy?
Starting any new hobby can seem daunting and confusing at first and jewelry making is no different.
You'll be faced with a wide variety of new tools, terms, and techniques to try and learn and master but you can make things easier on yourself by starting small. You don't need to learn everything at once or figure things out by yourself, either.
We would recommend starting with a beginner's kit that concentrates on a single type of jewelry or material.
Check the item description and reviews, if available, to ensure that it has everything you need and that there are clear instructions. Some kits may even have a video tutorial for you to follow.
Take things easy and slow and don't get disheartened if your first attempt doesn't look professional or like the examples on the box. With some practice, you'll soon be creating beautiful jewelry all on your own!
Can You Make Money Selling Jewelry?
Jewelry is an item that is always popular and in demand. Next time you're in a crowded area, take a quick look around and see how many people around you are wearing jewelry. We bet there will be a large number that are!
With the creation of online marketplaces such as Etsy, it's never been easier to make jewelry at home and find a customer base. There are also services such as Shopify that let you create your own independent store.
If you're looking to make money from your handmade jewelry then you need to sell unique and interesting pieces that people can't buy anywhere else. At first, designing beautiful jewelry may not be easy but you will soon be able to create stunning pieces that people want to buy.
Why Make Your Own Jewelry?
As well as being an enjoyable hobby, many people make their own jewelry so that they can get the exact designs and pieces of jewelry that they want.
Making jewelry yourself is also a fantastic gift for loved ones as you can tailor each piece to their individual tastes. For many people, making jewelry has also become a business or a side hustle to make extra money. There are many different reasons to make your own jewelry.
Final Thoughts
In this article, we looked at the best jewelry making kits. We highlighted some of the best kits available on the market and explained what makes them so great.
We also included a buying guide to tell you what features and details to look out for when you make your choice. Finally, we answered some of the most burning questions about jewelry making and jewelry making kits.
We hope that this article will help you choose the best kit for your needs and start you on your jewelry making journey.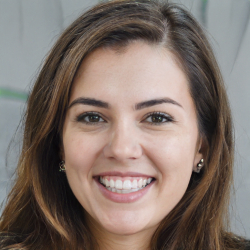 Latest posts by Annabel Buser
(see all)