If you are a keen crafter, then you know that having the right tools at hand is essential, especially when you want to make jewelry.
From different types of pliers to wire cutters, there is some important equipment you will need for jewelry making. Plus, you will also need all your materials, such as beads and metal wire.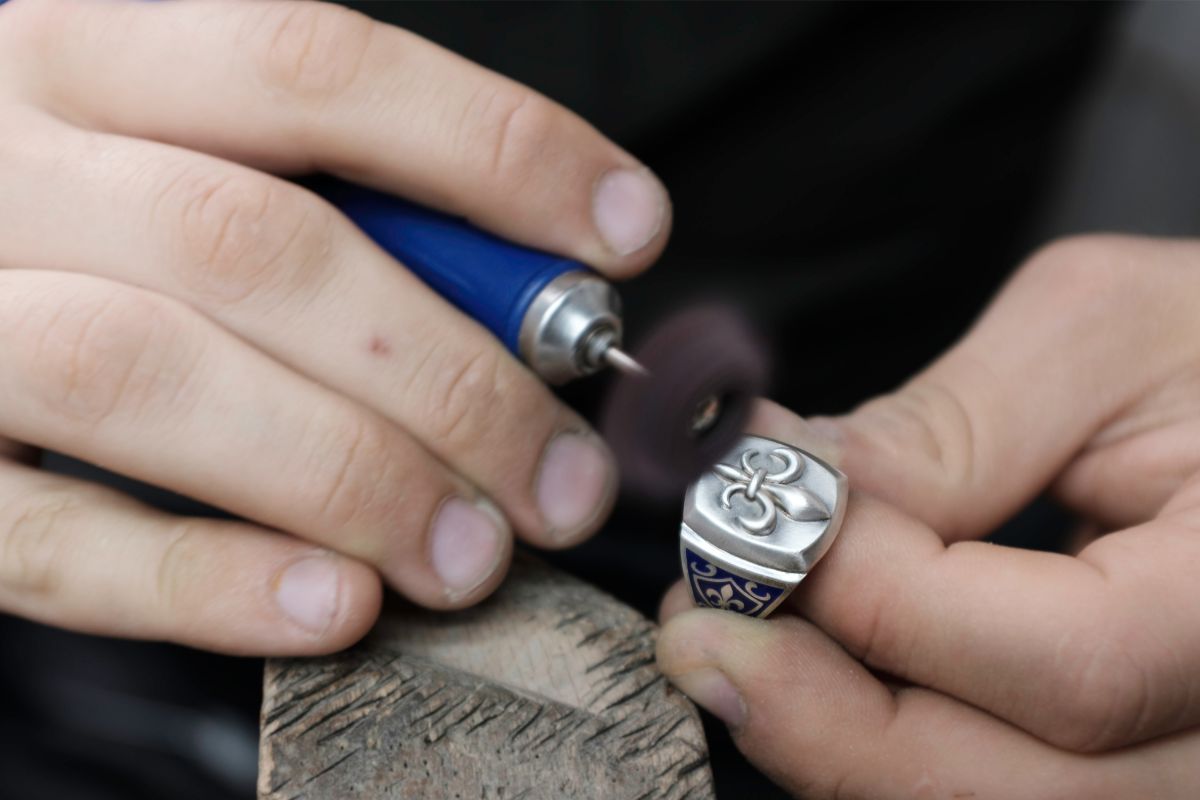 In this guide, we take a look at all the essential tools you need to have close-by when you are making handcrafted jewelry.
Tools You Need For Craft Jewelry
Crafting jewelry takes a little experience and skill but most of all it needs the right equipment to get you started.
Wire
Depending on your jewelry design ideas, you will need different type of wire.
There is a huge range of wire material available, from aluminum and cheaper copper to more expensive rose gold and sterling silver.
Wire thickness is measured in gauges, with the thinner wire being the higher gauge number.
Some of the most popular wire thicknesses for jewelry making include 28-gauge wire, 26-gauge wire and 24-gauge wire.
Pliers
There are a few different types of pliers that you'll need to create your jewelry. One of your go-to tool should be flat nose plies.
They are typically used to finish wire-wrapped ends, open jump rings and for a lot of other tasks.
It's worthwhile having a couple of flat nose pliers, so you can leave one in place while you work with the other.
When you are looking for suitable flat nose pliers, make sure that you get one which has a smooth surface between the jaws.
Another essential set of jewelry pliers are round nose pliers. They are ideal for making wire hoops and loops, jump rings, bends and clasps.
Round nose pliers are the best tool when you want to create a beautifully round curve in your jewelry.
The third handy type of pliers are nylon tipped pliers. This is more of an emergency tool.
As you learn to bend wires, it easily happens that you get some kinks in your wiring material, and that's when you reach for your nylon tipped pliers. They are ideal to help you smooth out wires.
Wire Cutters
Wire cutters are another essential jewelry making tool. You will use them surprisingly often, so you need to make sure that you buy good-quality wire cutters.
The cheaper ones often wear out quickly, especially when you are cutting a lot of thicker wire.
If you want to get started with jewelry making immediately, and you only want to cut thin wire, then you can also use toenail clippers.
They are an extremely good alternative, though it's best to invest in a nice pair of wire cutters for your jewelry making journey.
Ruler
A ruler is one of the most basic equipment you will need to make some beautiful jewelry. It's fine to use a standard ruler.
After a while, you may be interesting in getting a graphing ruler as you can see through it.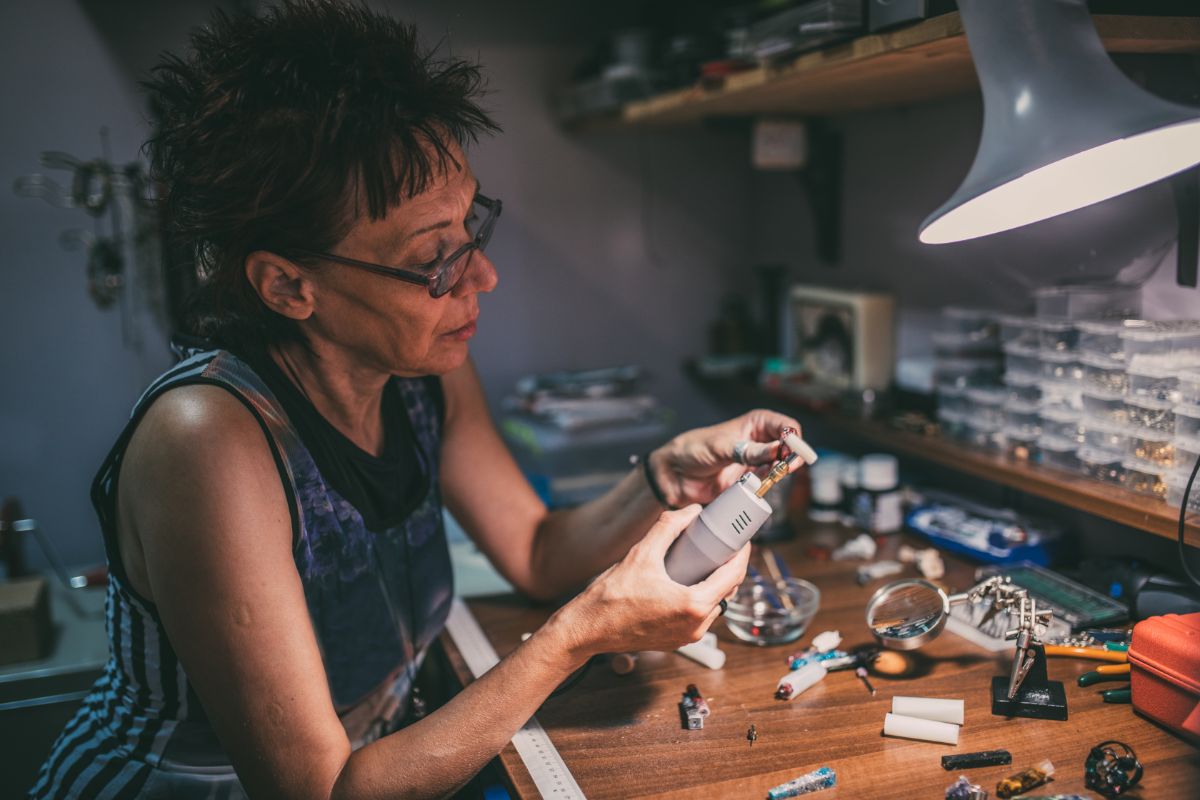 Flush Cutter
A flush cutter does a similar job to a wire cutter but they don't leave any loose wire ends which makes your jewelry look neat and professional.
It's important to be careful with flush cutters as they can only cut a certain gauge which means you shouldn't use this type of cutter for too thick wire.
Some Practice Material
It's worthwhile having some practice material around, especially when you want to make gold or silver jewelry.
Copper wire is one of the cheapest jewelry wire available, so you can use this to practice without having to spend a lot of money on the expensive wire.
Jeweler's Saw
Jewelry is often intricate, small and fiddly but if you are working on particularly intricate cuts, then a jeweler's saw is worth buying.
It allows you to create extremely fine detail in a piece of jewelry. You can get different blade sizes for your jeweler's saw, from thick, strong blades to thin blades that gently cut the metal.
There are also a range of different blade frames available with jeweler's saws. Some have a deeper throat depth than the standard saws.
This will help you make longer cuts on long pieces of metal or even a larger piece of material.
It's also worth checking the different frame sizes. Some jewelry's saws are quite big but it's more practical to have a smaller one as it's easier to control.
When you are working with a jeweler's saw, it's a good idea to apply a lubricant.
This will reduce the risk of breaking the blade. It also preserves the cutting edge and it keeps your fingers from catches.
Disk Punch
If you want to cut hearts, circles, squares and other shapes more regularly, then a disk punch is a good investment.
It will help you create identical shapes quickly and easily. Depending on the type of jewelry disk punch you are using, you just put a sheet of metal between the two punch layers, insert the right shape and then hammer out the disk.
You can use any type of hammer, though it shouldn't be too heavy as you don't need too much force with a disk punch.
We found a brass hammer just does the job nicely as it's soft enough without bouncing back.
Your Imagination
This may not be a physical tool, but when it comes to crafting, your imagination and creativity is something that you can use at all times.
It's a good idea to look around for anything that you might be able to recycle or turn into useful jewelry-making tools.
You will quickly find that there are so many different things that come in handy when you create jewelry.
Final Thoughts
With the right tools, you can create almost any type of jewelry item, and none of the jewelry tools and material is super expensive.
The majority of jewelry making tools are easily available in a well-stocked craft store or online. Some of them, you may even have at home already.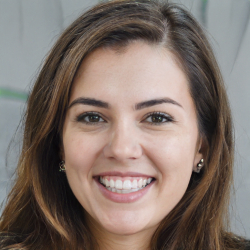 Latest posts by Annabel Buser
(see all)