The era of elegance and style is now! The market is filled with designs and jewelry inspired by celebrities that are exorbitantly expensive.
You can easily utilize your artistic mind and skilled hands to design the gorgeous jewelry items you see in stores at home if you really want to cut down on your jewelry spending.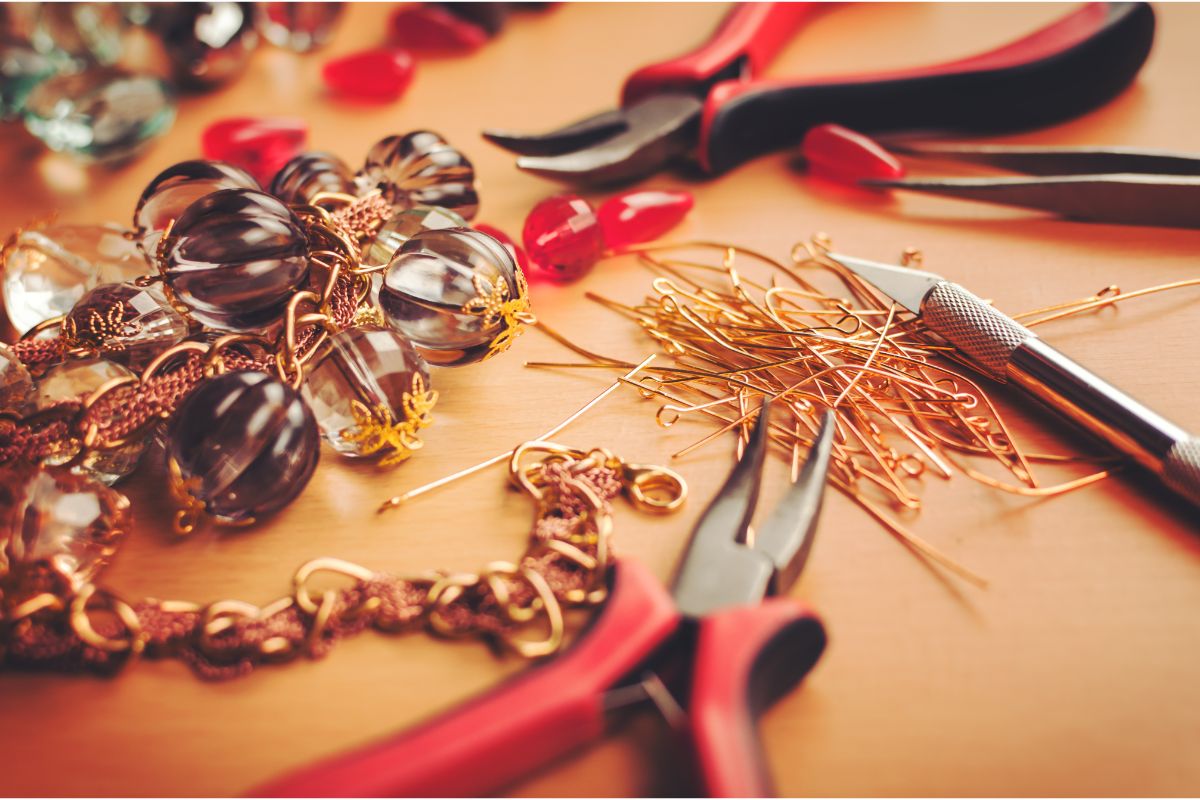 People all over the world are making and using DIY jewelry in increasing numbers. They are simple to make and won't cost you a fortune to do so because everything you need is already in your home (or at a nearby store)!
Your own abilities and skills can be put to use to pursue a job, give gifts, earn money, or just keep your crafts for yourself.
If you lack crafting talent or haven't yet discovered it, don't panic; you can still make some inventive efforts to complete these awesome DIY jewelry projects.
Here, we'll share with you the best 15 DIY jewelry-making ideas that you may use to make money or to keep for personal use. Because we frequently run out of ideas whenever it involves giving gifts to people, you can also utilize the things for gifting.
Grab the materials for any of these projects that you like and follow the step-by-step instructions. You will see lots of different creative projects here, and you cannot help but be impressed by these money-making initiatives.
The main handicrafts that are featured in this article are made from materials that can be easily obtained from your own home or in a local store. You'll discover that these assignments are not only fun, but also incredibly original, simple, and quick.
Your buddies can assist you with these tasks and they might find them intriguing for themselves as well. It's time to give your jewelry collection some zing and make it much more fascinating than before.
We also have a variety of projects that you can use to create your own hair accessories. These DIY jewelry ideas are perfect for any fashion aficionado because they use inexpensive basic materials!
You will be able to create your own gorgeous bracelets, fascinating bangles, unique earrings, and extremely fashionable necklaces after browsing the entire collections of these clever DIY jewelry ideas! Keep reading to find out how to make these beautiful jewelry crafts.
Important Jewelry Tools
The best novice jewelry-making equipment include flat nose pliers for multiple purposes, round pliers for bending rings, and side cutters for cutting hard wire.
Make sure to read customer ratings and reviews to choose a trusted retailer when purchasing high-quality jewelry tools.
You should arm yourself with knowledge about various jewelry making tasks in addition to the necessary jewelry instruments.
Here are 20 jewelry concepts you may use to create DIY crafts at home.
Top 15 Jewelry Craft Ideas To Make At Home
Simple safety pins may be used to create stunning sequin bracelets. They give the glaze a striped appearance, and you may also add some metallic colors.
This piece of jewelry is contemporary. A simple necklace can be given a fantastic new look by being painted with neon color hues. Making this is simple and doesn't even require much time.
This is an enjoyable and really easy way to make funky new bracelets. Simply follow the tutorial for some great new bling!
You can create a spike ring with simple materials. This could be a good one to compliment your Halloween outfit!
This tutorial will show you how to make beautiful rose gold jewelry, who needs to spend a fortune at the jewelry store to look great?
With some glitter, paint, and plastic, you can easily create some beautiful, sparkly heart-shaped rings. This not only looks good, but it also offers you a gorgeous appearance.
Additionally, with some woolen strips, glue, and tiny hooks, you may create some stunning tassel earrings. They are beautiful on young women due to their contemporary style.
By chopping up some leather strips and painting fresh, intriguing patterns on them, you may also create some stunning leather bracelets. These may be made quickly and with a lot of individual ingenuity.
Additionally, you can create some lace bracelets by assembling the pieces with glue, string, and some lace. To improve the bracelet's appearance, you could paint on it.
You can create your own beautiful, party-ready disco earrings with a few basic materials.
Woven chain bracelets can be created by attaching some tiny chains to ribbons. This is a distinctive method of making bracelets.
You can use tree threads to create this bracelet. To make this amazing bracelet, you simply use some tree string to bind some beads and the end result is amazing, vintage jewelry.
A bracelet can be created with some braided beads. A few beads and some strings are all you need to make this bracelet.
Straightforward materials can be made to make friendship bracelets which make excellent gifts on a tight budget. Embellish the bracelet with some decorations, and add some color to create a stunning new bracelet.
Using some tiny studs that you could insert into your bracelet strips, you can create some wonderful new studded bracelets. To make it appear even more lovely, you may also add some glitter and color.
Jewelry Crafting Tips
1. Start Off Simple
Creating a DIY necklace or set of DIY rings at home won't make you a pro right away. You will learn about the complex, highly addictive process of making your own jewellery. And how enjoyable it will be!
Make a straightforward bracelet or necklace with beads to start. You only need craft wire and a variety of coloured beads.
You can start by purchasing a jewelry-making kit, which is offered online or in craft stores. These have looms, ropes, pendants, beads, threads, and other accessories. Or just start by purchasing a few pearls and threads from a nearby craft store.
2. Watch And Read Online Tutorials
Start viewing internet videos for techniques and directions once you have chosen the supplies.
Some of these quick YouTube lessons will show you how to manufacture jewelry using basic supplies you probably already have at home, whereas other courses may show you how to use the specific material you have selected to work with.
Search the web to learn the step-by-step and comprehensive instructions for creating each style of jewelry, such as how to make DIY beaded bracelets, silk thread necklaces, or drop chain earrings, in addition to viewing online videos.
You can find alternate methods that the tutorial videos may not have covered in online text instructions.
3. Get The Right Tools
You can get by at first using the basic tool set you already have at home. Use wire cutters and pliers in addition to glue or paint. After gaining practical experience, you can spend money on more specialized jewelry-making instruments.
You could even invest in genuine artist gear, such as a 3D printer, after you recognize that your DIY effort has transformed into a work of professional art as a result of your persistence and patience.
By making an investment in them, you can even launch your own independent business and sell jewelry that you created and designed yourself.
4. Find Your Inspiration
To generate original and imaginative ideas for jewelry designs, check out websites, explore jewelry periodicals, or browse at jewelry stores.
For instance, you may create multi-layered glass bead necklaces, wrap bracelets with studs and threads, tassel hoop earrings with embroidery floss, multicolored hemp and stone necklaces, and earrings with ringed chains.
The ideas will never stop coming. Additionally, you can come up with countless designs using your own thoughts and notions with a little assistance from web resources.
5. Join A Creative Community
Join an online DIY group, forum, or Facebook page to share ideas and inspirations and to learn about different design methods, suppliers, and supplies, among other things.
Take an online class to develop your jewelry-making abilities. Watch for regional art and craft events where handcrafted jewelry has been sold.
Utilize social media to observe and interact with other DIY aficionados, and keep an eye out for emerging jewelry fads so that your personal creations can benefit from a variety of sources and tools.
Final Thoughts
You won't want to stop once you begin making your own jewelry. When you want distinctive jewelry for a new wardrobe, when you want to make a friend a handmade gift, or even when you just want to relax and engage in some creative time, your abilities will come in handy.
We hope that this guide has been effective in showing you some of the best jewelry craft projects you can embark on from the comfort of your own home, and that you keep creating jewelry masterpieces for years to come!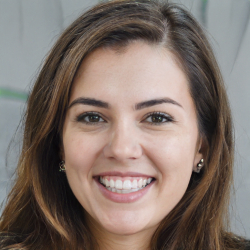 Latest posts by Annabel Buser
(see all)