Candle making is such a fun craft but if you are just starting out you might need a good introduction to everything you need and the first step.
That's where candle making books for beginners come in handy. They give you step by step instructions on how to make your first candles.
For advanced candle makers, books on candle making can provide lots of little time saving tips and tricks, and also inspiration for your next candle.
In this article, we take a close look at the best candle making books, and we find out what you need to look out for when buying a book on candle making.
Best Candle Making Books
In the last years, we saw a lot of candle making books pop up but the following books are some of the best we have read.
[amazon fields="1794226281″ value="thumb"]
[amazon fields="1795664274″ value="thumb"]
[amazon fields="1975695216″ value="thumb"]
[amazon fields="1794226281″ value="thumb" image_size="large"]
Candles are soothing and relaxing for our bodies and mind. In a busy world with LED bulbs and fluorescent light, candles are a calming pole of a flickering light.
Instead of buying candles, you can just make your own, and it's not even difficult.
This step-by-step guide for candle making beginners takes you through everything you need to know about how you make candles for your own personal use as well as commercial use.
The pictures with the candle making tutorial show you visually how to go through each step of making a candle
Pros
List of candle making supplies - This book on candle making lists all the essential supplies and tools that you'll need for making your first candle.
Storage tips - This candle guide for beginners explains how you can store your candle in the right way, so they last as long as possible.
Common candle making issues - The book includes a section on common issues that you may encounter when making your first candles.
Suitable for beginners - If you are a candle making newbie, then this book is perfect to learn the essentials.
Cons
Only 9 candle recipes - This candle making guide only includes a limited number of recipes as it focuses a lot on the basics on candle making.
[amazon fields="1795664274″ value="thumb" image_size="large"]
This great candle making book from Olivia Garden is suitable for beginners as well as more experienced candle makers.
There is a list of different candle making ingredients that you can use to make candles at home, from the exotic to the most basic.
We particularly like that this book mentions a lot of different ways to make candles for different occasion. It also refers to other candle making sources for more inspiration.
Pros:
Easy-to-understand writing style - The book doesn't use any difficult technical terms, so you can understand each step even as a beginner.
Good number of candle recipes - There are plenty of different candle making recipes to choose from, so you can add a little bit of candle variety.
Candles for different occasions - With this hands-on book, you can make a range of different candles, also for special occasions.
Cons:
Might be more beneficial for intermediate users - While the book has a bit for both beginners and intermediate users, the recipes are a little more advanced.
[amazon fields="1975695216″ value="thumb" image_size="large"]
This wonderful candle making handbook from author Rebecca Hall goes into great detail about the candle making process and it also has a handy appendix with the most important phrases and words.
What's so nice about this candle making guide is that you can use it to make organic candles with beeswax and soy.
This means that if you don't want to make petroleum-based candles, then this book is an ideal source.
Pros:
Organic candle making - If you don't want to make the usual petroleum candles, then this book shows you how to make organic candles with natural ingredients.
References to suppliers - At the back of this book, you will find a lot of great references to useful source and suppliers where you can get your candle making materials.
Fun writing style - The writing style of Rebecca Hall is great fun and engaging, so you can easily follow all the recipes.
Cons:
No candle making details included - While this practical candle handbook covers some basics on making candles as a business, it doesn't go into too much detail.
You can find this great candle making book on
Barnes & Noble
or
Amazon
.
[amazon fields="1794140255″ value="thumb" image_size="large"]
Candles aren't just soothing because of their gently flickering light but many also contain scents and fragrances that affect our mood.
This book on candle making takes you through simple step-by-step instructions on how to make your own organic, scented candles.
You can create a range of your own signature fragrances that are individual and personal to you. This means you can also create unique and personal gifts for friends and family.
While there are many candle making books that teach you the basics of candle making, there are only few that go into more depth about making aromatic candles.
With this candle making book, you will learn what you need to make your own blend of fragrances that can be added to your candles.
Pros:
Scented candles - This book explains how you can create your own scents and add them to your candles.
Create personalized candles - Fragrances are so individual, so you can create your own personal candles or make some scented candles as gifts for friends and family.
Seasonal scent blends - This candle guide explains how you can mix certain seasonal scents that we are all familiar with.
Cons:
Very short - While many customers loved that this book explains organic candle making with scents, they found it a short read.
[amazon fields="1542719607″ value="thumb" image_size="large"]
The author Suzanne Carpenter had written a few books about soap making before she decided to put together this practical guide on how to turn your candle making into a business.
This candle making book explains some of the details on how you can create organic and natural candles, and it focuses a lot on understanding the individual ingredients and how they interact with each other.
While the book is written in simple terms, some beginners may be put off by the more chemical terms.
However, Carpenter explains the technical terms throughout the book, so it's not too difficult to follow.
The author puts a lot of emphasis on how to make your own unique candles that aren't just carbon copies of other candles you find in other candle books.
Pros:
Clear structure - The book has two parts, with the first part being a how-to guide with candle recipes and the second part goes into more detail on how to turn your candle making into a business.
Easy-to-follow language - Although Carpenter uses quite a lot of technical jargon in this book, she still makes it easy to follow and understand.
Suitable for starting a candle business - If you want to get an understanding of what you need to start a home candle making business, then this is a great introductory book.
Cons:
No new information on candle making - Some people who bought this book mentioned that it doesn't contain any new information on the actual candle making process.
You can buy this candle business book from
Barnes & Noble
or
Amazon
.
Best Books On Candle Making Buyer's Guide
How To Choose The Right Candle Making Book
When you start making candles, there are so many resources online but there are also a number of popular candle makers who put all their experience and tips into a handy book format.
You can easily take a book off your shelf and quickly jump to a recipe that you want to make, or you can get a good overview of all the candle making basics.
But what do you need to look out for when buying a book on candle making? Besides some clear pictures and good instructions, you should also ensure that the book is suitable for your candle making skill level.
Here are a few essential things that you need to keep in mind when you go shopping for books on candle making.
Experience Level
If you are new to candle making and you don't know anything about how to make these beautiful candles you see in a store, then it's a good idea to get a candle making book that's specifically designed for beginners.
These candle beginner books will go into detail about all the tools and materials that you will need for making your first candles.
They usually also contain some easy candle recipes that get you started.
When you are looking for a beginner book on candle making, make sure that it also contains easy instructions and clear images that take you through each step in the candle making process.
The only disadvantage with beginner candle books is that they don't contain as many candle recipes as you would find in some other candle handbooks for more experienced users.
Advanced candle making books often contain a large number of candle recipes as well as some more technical terms that beginners might not understand yet.
That's why, ensure that your chosen candle making book is suitable for your experience level.
Clear Instructions
When it comes to making candles, you need to follow a recipe with all its details to make sure that you get a great looking candle.
That's where well-written and clear instructions come in. Your candle making book of choice should be well-designed, so you can see instantly where recipes are and how to follow them.
It's also worthwhile previewing books online to take a look at the language the author is using.
Some authors go into greater depth with technical terms and phrases which may be confusing for some beginners.
The Right Format
Candle making books are available in different formats, from standard paperback books to audiobooks and e-books.
Depending on how you like to read, it's important to pick the right format that works for you.
If you prefer to read an e-book on your Kindle, then a digital version can be an easier option.
Plus, e-books are much more environmentally friendly and they don't take up any space on your shelf.
Saying this, some people prefer to have a physical book at hand when they are making candles as it can be quick and easy to just have a page for your recipe open.
Choose a candle book that comes in the right format and that you can work with easily while you are making candles at home.
Good Images
A well-designed book will help guide you through the candle making process, and it will also include images that explain what you need to do.
At the same time, you don't want just glossy images in your candle making book.
The images should be practical and fitting in with the text, so you know exactly what the candle you are making looks like, and what steps you need to follow.
Candle Recipes
The majority of candle making guidebooks include a range of candle recipes. There are a few things to look out for with candle recipes.
First, make sure that there are plenty of candle recipes included, so you can make a variety of candles without having to buy another book too soon.
As a rule of thumb, beginner candle making books often have fewer candle recipes because they go into more detail on the candle making basics.
Plus, their recipes are also a little more basic to ensure that beginners can easily follow the instructions without stumbling over technical terms.
This means, if you are new to candle making then it is a good idea to start with a beginner book and learn as much as possible by making your first candles.
In comparison, books on candle making for more advanced users include more technical terms with less basic explanations. They also contain a much larger number of recipes.
But it's not just the number of candle recipes that you need to look out for. The type of candles that you can make with different candle books also varies.
There are quite a few candle books that offer candle recipes for different occasions, such as birthdays, anniversaries or weddings.
In addition, you will also need to check whether you want to make organic candles with natural ingredients or standard petroleum-based candles.
For beginners, it's easier to start with the petroleum-based candles, and then experiment with more natural materials.
Some candle recipes also give you the option to create scented candles which can be a nice way of making gifts for friends and family.
However, this is better for more advanced candle makers as many books for aromatic candle making go into greater detail about chemical components which might be difficult to follow for beginners.
Extra Tips
A good book on candle making will guide you through each step of how to make a candle, from start to finish.
It should also provide some extra, practical tips to help you create a beautiful candle. This could include using the right tools and materials or alternative ways of making your candle.
Each author has their own style of presenting the information but most candle making books tend to give you as much information and help as possible to design and produce a beautiful candle.
Price
Prices for candle making books vary widely, depending on what format the book is in. E-books or Kindle books are much cheaper than printed paperback or hardback books.
You may also be able to find some candle making books in your local second hand shop or thrift store.
Frequently Asked Questions
Is Candle Making Profitable?
Yes, you can turn your home candle making into a profitable business if you plan a good marketing strategy.
The investment in candle materials and everything you need to make candles is relatively low and the profit margins for candles is better than with many other products, such as soaps.
How Successful Are Candle Making Businesses?
Small and medium-sized candle making companies are very successful and profitable. It is expected that the candle industry will grow significantly in the coming years.
With a general move towards home working, we spend more time at home and invest more in self-care, and many candle makers benefit from this movement.
Who Is The Target Market For Candles?
The majority of people buying candles are women who have a family. Candles are mainly luxury items that are affordable.
This means that people across all income levels are able to afford candles.
Final Thoughts
Candle making is a fun craft that you can do easily at home. It saves you plenty of money from buying candles and you can even create candles based on your personal taste.
There are so many different candle making handbooks available, so make sure to pick the one that is right for your experience level and that offers you different candle recipes.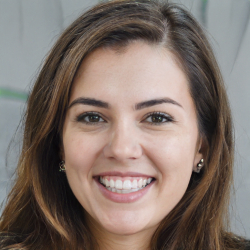 Latest posts by Annabel Buser
(see all)