Whether you are just starting with soap making or you have been making soap for years, you'll know that choosing the right oils for your soap recipes is essential.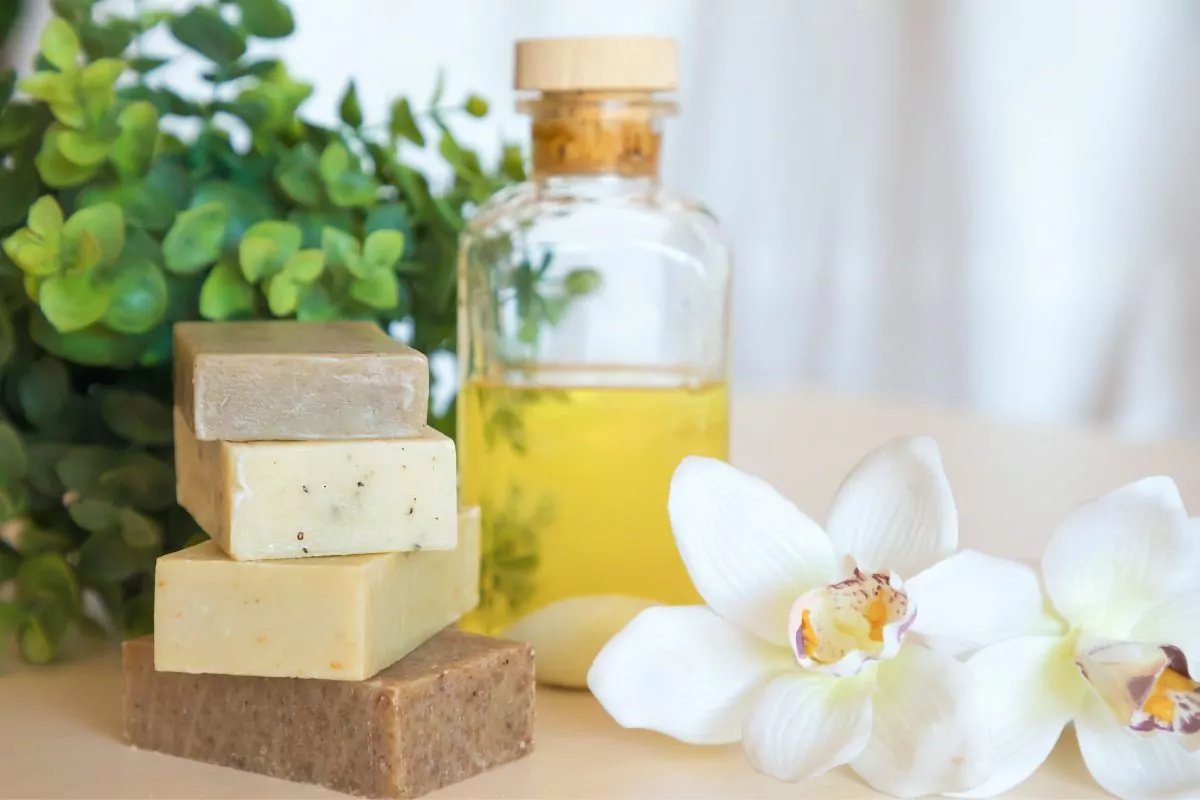 Different oils have different qualities that will make a big difference to the final soap. It's a real art to create a nice bar of soap, and you will need some good quality oils for this.
We put together a list of the most popular soaps oils and a guide on how to choose the right oil for your soap recipe.
Best Soap Making Oils
Each oil imparts different qualities to your soap, so it's important to choose the right oil depending on your recipe.
Olive Oil
Olive isn't just good for cooking but virgin olive oils are also ideal for soap making. It's best to use Grade A refined olive oil for your soaps.
With extra virgin olive oil, you can make the traditionally known Marseille soap which contains 72% olive oil or Castile soap which is made of 100% olive oil.
Olive oil soaps are beautifully white and hard bars that moisturize the skin. However, the more olive oil your soap contains, the longer it will take to cure.
As olive oil soap doesn't produce a lot of foam, many soap makers add in some other oils to make their soap lather better.
Avocado Oil
The rich green of avocado does not just turn your soap a beautiful color but it's also a great moisturizing oil.
It contains a lot of unsaponified components which make this oil idea to superfat your soap.
Avocado oil soap is a popular soap for anyone with sensitive skin and even baby skin.
While it feels quite heavy on your skin first, it absorbs well and releases a lot of healthy vitamins into your skin.
Apricot Kernel Oil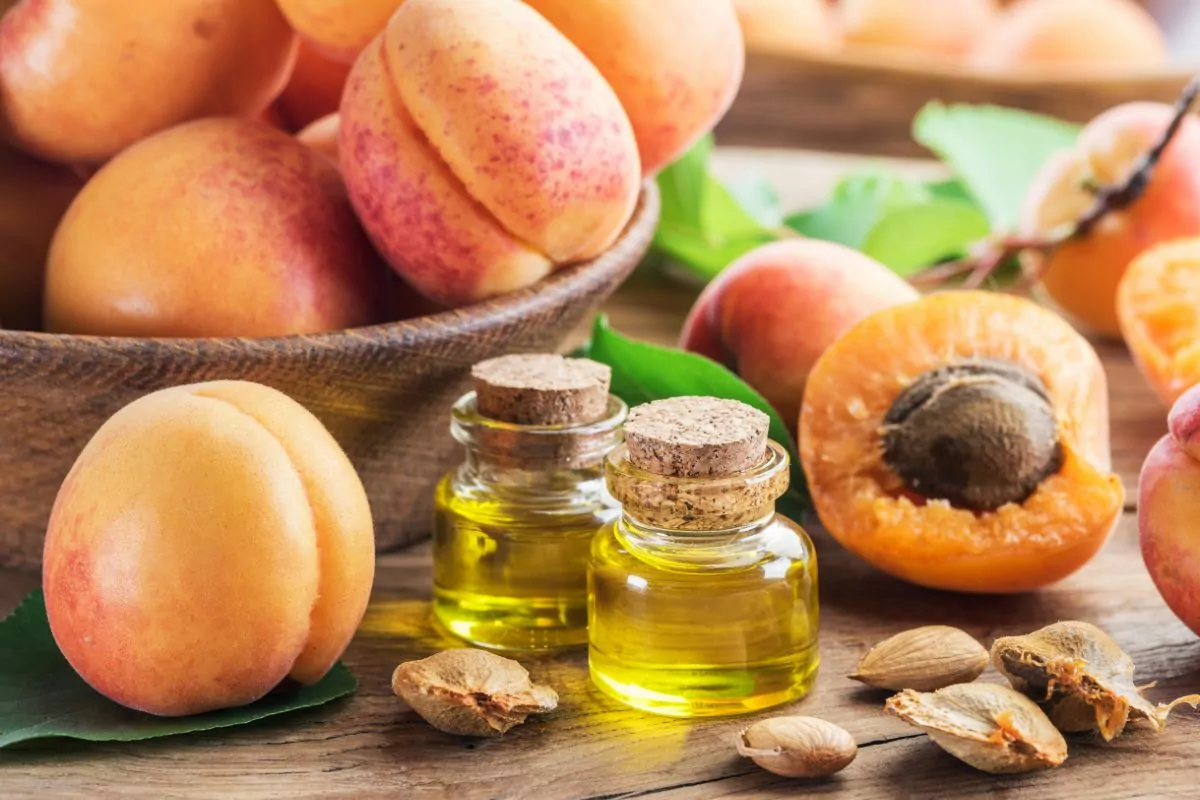 Apricot kernel is beautifully light and it contains a lot of fatty acid, similar to almond oil. Apricort kernel oil is often used in luxury soaps because it is absorbed so well by the skin.
Apricot kernel oil is ideal as a simple bath oil but you can also use it for massage bars, bath bombs and as a simple massage oil.
Canola Oil
Canola is a form of rapeseed which is relatively inexpensive. You can use it in exchange for some of the more expensive olive oil.
Canola oil creates a nice creamy lather in your soap and it has some great moisturizing properties.
If you are planning to add colors or swirls to your soap, then canola oil is ideal because it slows down the tracing of your soap.
Sweet Almond Oil
Sweet almond oil is a hugely popular oil for soap making. It absorbs very well into the skin and it's just so light.
Almond oil in a soap bar created a slow lather but it's best to keep the contents of almond oil at maximum 10% in your soap as this isn't a very hard oil.
You use almond oil in massage soap bars and bath oils as well as sugar scrubs or lotions.
Shea Oil
Shea oil, also known as liquid Shea sometimes, is essentially just liquid shea butter. As this is a luxury oil, you should add it to your soap only sparingly.
Shea oil is very easy to work with when you are making soap. It melts naturally at room temperature and you can just pour it into your soap, creams, massage bars or lotions.
Shea oil is quite oily, so this is important to bear in mind when making your soap.
Many soap makers prefer shea butter because it has a few more added benefits, such as stabilizing your soap, over Shea oil.
Castor Oil
There is a good reason why castor oil is found in many commercial soaps. It's a clear and thick oil that helps to increase the foaming lather in your soap.
It also improves the quality of the lather, and adding 5% of castor oil to your soap will transform it into a really bubbly soap.
Thanks to all the fatty acids in castor oil, you can also increase the creaminess and softness of your soap with it.
Emu Oil
Originally from Australia, emu oil is part of the luxury oils which is often found in balms, cosmetics and lotions.
Emu oil is said to be skin healing and it's also used to make any other ingredients absorb better.
It's best to use emu oil mainly for skin care products and use any luxury soap butter in your bar of soap.
Hemp Seed Oil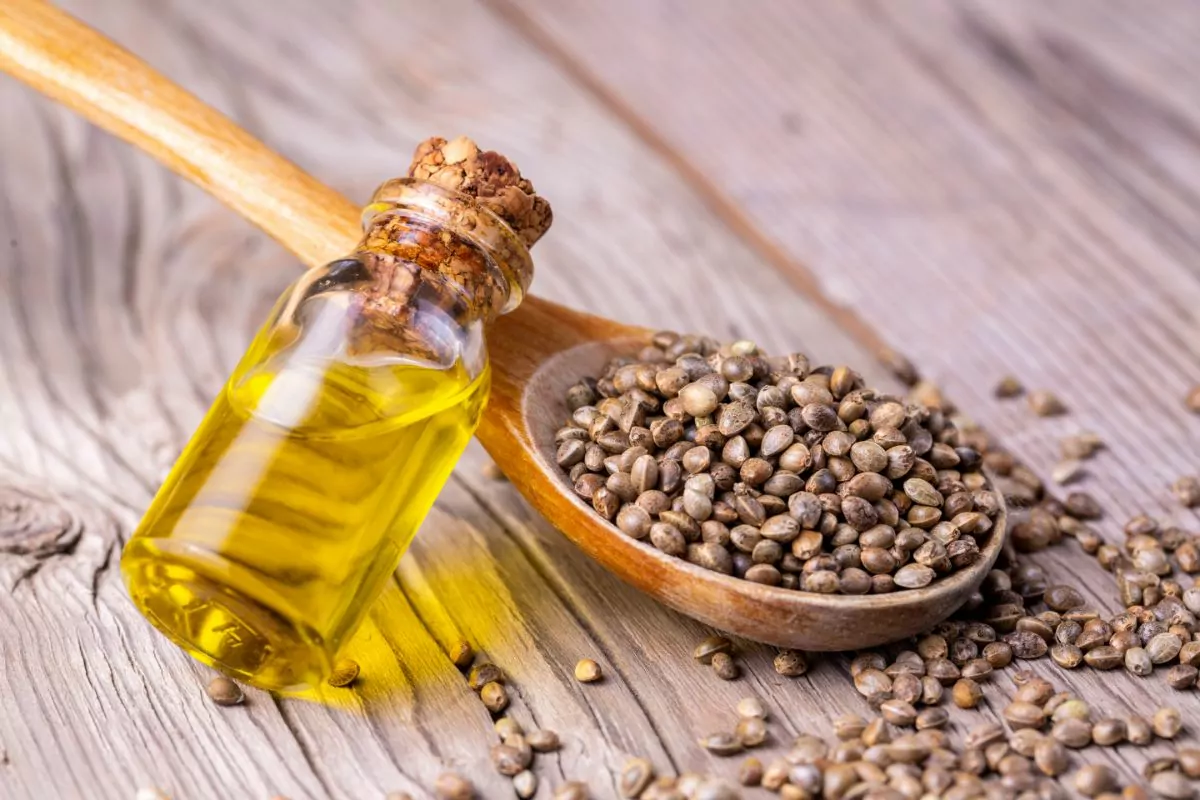 Hemp seed oil has become very popular in recent years. It has a deep green color and a beautifully nutty scent.
Hemp seed oil is perfect for making creams and lotions as well as luxuriously creamy soaps.
Bear in mind that hemp seed oil has a short shelf life. This means that you need to keep it either in the fridge or the freezer.
Coconut Oil
Coconut is one of the popular primary oils that many soap makers use in their products. Coconut oil is typically solid but it has a relatively low melting point which makes it easier to handle.
You can use coconut oils for your soap to make it lather better. It also has the added benefit that it makes the soap bar a bright white color and a hard consistency.
While you can use a good amount of coconut oil in your soap, many soap makers recommend that you don't use more than 40% as it can dry the skin out.
When you use more coconut oil, then it's a good idea to use a slightly higher superfat.
Some some makers also create coconut oil soap bars with 100% of this sweet smelling oil and an added 20% of superfat.
Palm Oil
Palm oil, also often known as veggie tallow, has many qualities that are similar to beef tallow and other animal oils.
It makes your soap bard harder and it turns the bubbles into a creamy and rich lather.
Palm oil is best to pair with other oils such as castor oil or olive oil. This will create a hard soap bar that lasts for some time.
Saying this, palm oil has received some bad press in the last few years because of the way it is extracted and the impact it has on laborers and the environment.
That's why, many beauty companies and soap makers started to banish palm oil from their products.
Jojoba Oil
Jojoba oil has become quite popular recently. It's actually not an oil as some others on this list but a liquid wax.
As jojoba oil is similar in its chemical composition as the oil on our skin, it has some great moisturizing qualities without drying the skin.
However, despite that jojoba is perfect as a luxury moisturizing oil, it has an extremely short shelf life of just one to two years.
If you want to do swirls or colored soaps then jojoba oil isn't suitable as it helps the soap trace faster.
Kukui Nut Oil
Native to the climates of Hawaii, kukui nut oil is a beautifully rich oil that can help to make a very stable later in your soap. It also has some excellent moisturizing qualities.
It's best to use between 5% and 10% of this luxury liquid oil to ensure that your soap bar is well-balanced.
You can easily use it in massage soap bars, creams, balms and lotions made for sensitive skin and skin conditions, such as psoriasis, eczema and acne.
Neem Oil
Neem oil is slowly becoming more popular because it's a natural ingredient extracted from the neem tree. Plus, it also has anti-fungal and antiseptic qualities.
You can use relatively high ratios of neem oil in your soap recipe. We would recommend up to 25%.
Neem oil also works well on its own as a massage oil to treat certain skin conditions.
While the earthy odor of neem oil takes a little while to get used to, it doesn't come through too badly in your soap.
Macadamia Nut Oil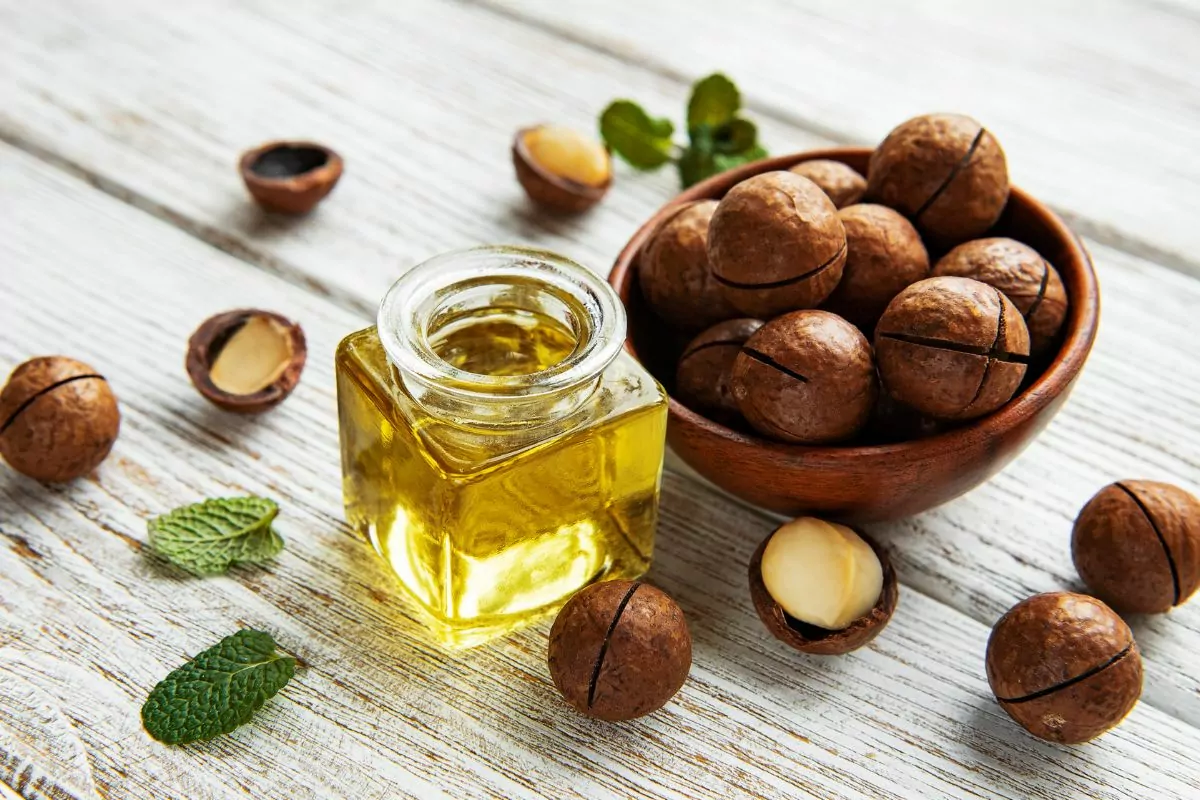 Macadamia nut isn't just a tasty food but it also provides a great naturally light oil which has a slightly nutty smell.
Macadamia nut oil is easily absorbed into the skin and it's often recommended for skin care products designed for older people.
You can also make massage oils, lotions and creams with macadamia nut oil.
Sesame Seed Oil
Sesame seed oil is similar to neem oil as it a distinct fragrance that you need to be aware of before mixing it into your soap recipe, especially if you want to use it in larger amounts.
Sesame see oil soap is very moisturizing and it conditions the skin beautifully. Sesame seeds are also know to contain a lot of vitamins and antioxidants.
You can turn this organic oil into balms, lotions, massage oils and even massage bars.
Liquid Soybean Oil
Soybean oil isn't a primary oil as it's often used in combination with other oils, such as palm oil or coconut oil. It's similar to safflower oil and sunflower oil this way.
There isn't anything special about soybean oil. You can use it in any soap recipe. Just add between 5% and 15% to your soap recipe.
This will turn your soap into a moisturizing bar with a creamy but low lather.
The biggest advantage of soybean oil is that it's relatively cheap, so it's a great soap oil to use when you want to make larger soap batches.
Rice Bran Oil
If you are short of olive oil or you don't want to spend quite as much on your soap oil, then rice bran oil is a great alternative.
This oil is extracted from the husks of rice grains and it has almost all of the great moisturizing properties as olive oil in your soap.
You can use rice bran oil both in liquid soap as well as in a hard soap bar but be aware that this oil has a shelf life of maximum 6 months.
Sunflower Oil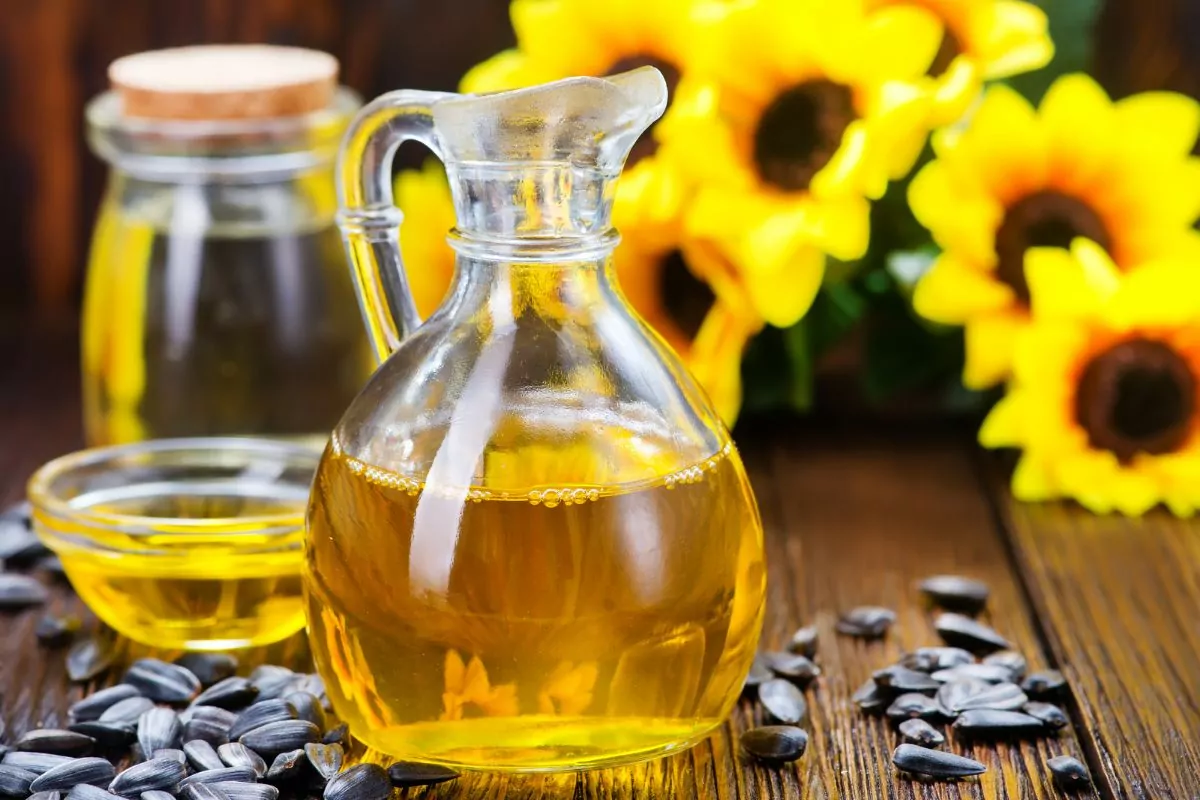 Sunflower oil is available almost anywhere, and you can just pick some up when you go to the grocery store.
Many soap makers combine sunflower oil with palm oil and olive oil to give their soap a creamy and rich lather.
The shelf life of the sunflower oil and your soap depends on the type of oil you get. If it contains a lot of fatty acids, then you may need to add less of it into your recipe.
As a rule of thumb, you can add roughly 25% of sunflower oil into your soap to produce some nice results.
Animal Oils
Animals oils, such as lard, aren't easy to process but it can be worthwhile using for some soap bars.
Lard creates an extremely hard soap bar which moisturizes the skin and the lather feels nicely creamy.
Animal oils used to be much more common before vegetables oils were available to soap makers.
It's a good idea to combine animal fats, such as tallow or lard, with some vegetable oils, such as olive or coconut oil. This will make your soap bar feel nicer, and it's also more economical.
How To Choose The Right Oil For Soap Making
Choosing a good quality oil is essential to make a good quality bar of soap.
Oil usually comes in small brown bottles which you can get from different soap making suppliers.
Here are a few things you need to know before you stock up with essential oils for your soap making.
Know What You Want To Achieve In Your Soap
Many soap makers work with special soap recipes that are based on what qualities the soap will eventually have.
If you want to make your soap lather more, then make sure you add coconut oil and other foamy oils into the mix.
Some oils work better than others for certain qualities but it's important to understand first what you want your soap to be like before you buy and make your soap.
Find Out The Botanical Name
When you compare certain oils, such as eucalyptus oil, it can be handy to know the botanical name of the oil you are looking for.
This will help you to be able to compare the oils from different suppliers and make sure that you compare like for like.
Quality
As soap oils are all extracted from plants, seeds or other natural origins, the quality of the product can vary widely, sometimes even from batch to batch.
It's a good idea to read some supplier reviews and find out what other people thought about their oils.
This can help you to understand how good the quality of the oils is and whether the oils are suitable for creating a good quality bar of soap.
Origin And Sustainability
We are all becoming more aware of the importance of sustainability and that our resources are finite.
This applies to all beauty products and their ingredients, such as herbs and plants that are used for soap oils.
Take a closer look at where the ingredients of your soap oils come from. Find out how it is processed and the conditions under which the oils have been made.
Price
Depending on the quality and processing of the oil, you will have to keep in mind that some good quality oils cost a little more.
You can also be quite economical with the use of different oils. Try to replace a ratio of expensive oils in your soap recipe with some cheaper ones.
Frequently Asked Questions
Can Soap Be Made With Any Oil?
Every soap contains some type of oil but there are some oils that produce a much nicer bar of soap than others.
Generally, you need to choose an oil that gives your soap certain qualities, such as moisturizing properties and the hardness of the soap.
What Oils Make Soap More Cleansing?
Typical oils for cleansing soaps are olive oil, avocado soil, apricot kernel oil, sunflower oil and rice bran oil.
They nourish and cleanse the skin very well when used in a soap. There are also some luxury oils, such as pumpkin seed oil or flaxseed oil, that are perfect for cleansing.
Which Oils Are Best For Cold Process Soap?
Cold process soap often just use a single oil. You can use primary oils such as olive oil or coconut oil for single oil cold process soap.
However, they can make your bar of soap feel hard and they are also not always easy to work with, so make sure to find a good olive oil soap recipe.
What Oil Makes Soap More Bubbly?
You can use castor oil and coconut oil to give your soap a nice foamy and bubbly lather.
While olive oil will also create a nice, creamy lather, such as in Castile soap, it doesn't produce as much foam.
Final Thoughts
There are some great soap making oils that can create a moisturizing and luxurious bar of soap and other skin care products.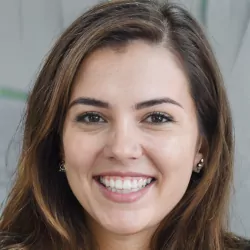 Latest posts by Annabel Buser
(see all)