Soap making is such a wonderful way to use your imagination. From different shapes and fragrances to funky colors, you can easily make soap at home.
Homemade soap isn't just saving you some cash but it also ensures that you know exactly what's in the soap. This especially important for anyone soap with sensitive skin.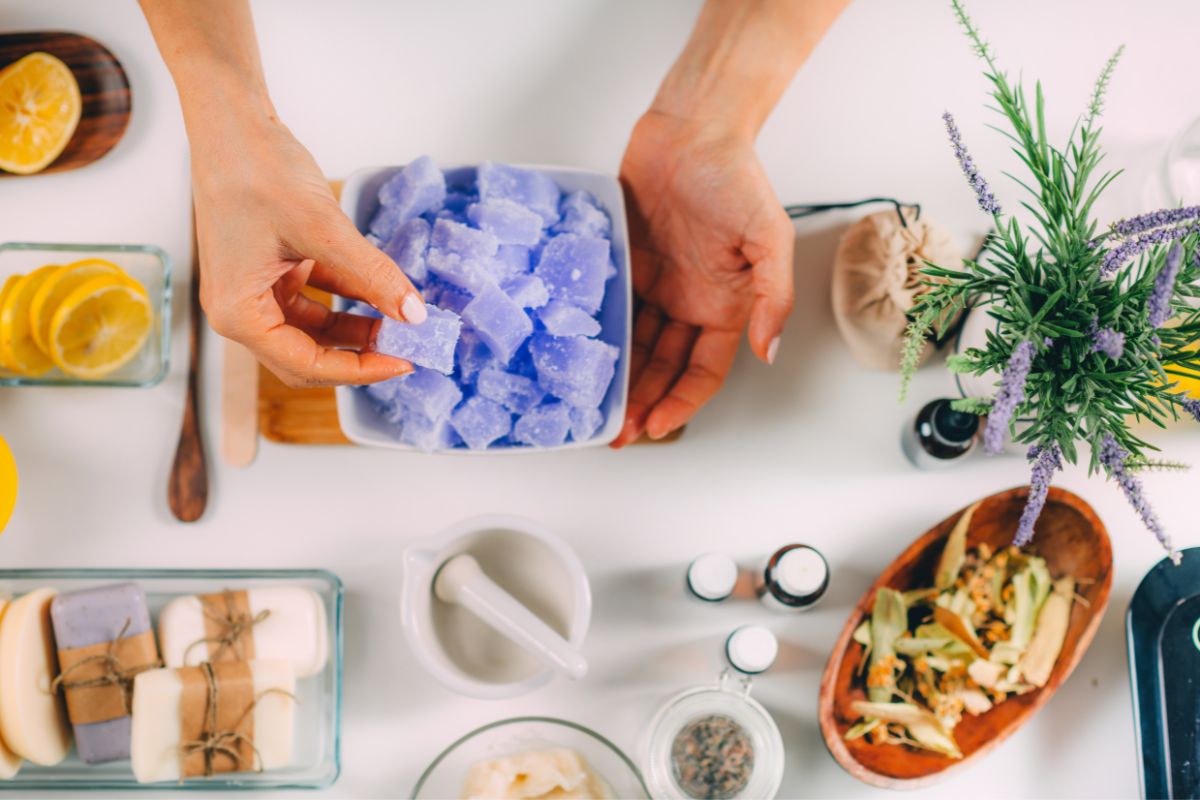 We put together a range of homemade soap recipes that do not just feel good on your skin but they also show all your creativity.
Best Homemade Soaps
There is a large variety of soap types that you can make, from cold process soap to melt and pour soaps.
We take a look at a few different types of soap, so you can learn more about other options for soap making and you can match each recipe with your experience level.
This gentle soap for sensitive skin is made with oatmeal and goat's milk which soothes itchy skin and doesn't dry it out.
You just use a pour base and a goat's milk melt, together with some oatmeal, to whisk this soap recipe together.
The advantage about oatmeal is that it doesn't smell in any way, so you can add any fragrance you like.
Who could resist a sweetly lemon-scented soap! This melt and pour soap recipe is super easy to make because it is already pre-mixed.
Saying this, you can customize this soap recipe very easily turning it into a unique soap ideal as a gift for friends and family.
What we liked about this soap is that you don't need to work with messy chemicals, such as lye.
Plus, the citrus fragrance from dried citrus slices create a really refreshing scent.
Make sure that you add the slicers after the soap base has cooled a little bit. As the citrus slices are heavy, they would otherwise sink to the bottom.
You can also add some citrus essential oil to give this soap an extra tropical fragrance.
This cold process soap recipe is perfect for soap making beginners. It has a beautiful scent and you can learn more about the right use of additives in soaps.
With the base of castor oil, shea butter, canola oil and kokum butter, you can create a smooth and creamy soap that has a distinctly masculine scent thanks to the cedar wood essential oils.
This is a simple but super creative melt and base loofah soap. All you need to do is to melt the base, add all your extra ingredients and then cut these little loofahs into your favorite colors for the mold.
You can add any type of colorant and fragrance you want. We particularly like some lavender essential oil when you want to make a lavender soap.
Bath bombs are one of the best soap recipes to try as a beginner, and these fizzy bath bombs are surprisingly quick to make.
You simply mix citric acid, baking soda, food coloring, cornstarch and some essential oils.
There is no need to cure these bath bombs like soap, so you can use them straight out of the mold.
Natural soaps do not just feel so much nicer on your skin but they also have a beautifully gentle fragrance.
This green tea and lemongrass soap can be made with some very simple ingredients that you may already have at home.
The recipe also suggests adding some lemongrass oil and eucalyptus oil for a fresh scent.
Kids just cannot resist the gummy texture of jelly, so this fun jiggly soap will encourage children to wash their hands with a lot more excitement.
The most important ingredient in this soap is unflavored gelatin, and you simply add some fun soap colors or glitter.
If you prefer to have a soap that's a little less jiggly, then you just need to add a little more gelatin.
One thing to bear in mind with this soap is that it dissolves very fast, so it doesn't have the same long-lasting effects as a normal bar of soap.
You might also be tempted to eat these sweet sugar scrubs but they are much more useful as small exfoliating soaps.
The key ingredient in this luxurious soap is sugar which you might already find in your kitchen pantry.
The recipes also advises adding some shredded soap to these bath cubes to create a little bit of texture. For an extra zesty scent, you can add lime essential oil and lime soap coloring.
While this is not a traditional soap bar, these exfoliating soap cubes are quick to make and they last up to six months.
When you need to unwind in a hot bath for a little while, then bath salts can create a truly relaxing atmosphere.
They aren't just super fun to make but you can also customize this bath salt recipe with your own ingredients which is ideal for advanced soap makers.
You can whisk this bath salt recipe together with baking soda, coloring, Epsom salt, essential oils and sea salt.
Try to experiment with some different soap colorants and essential oil blends. It's a good idea to match the color of the soap with the scent.
If you want to give it as a gift then just put the bath salt into a pretty mason jar.
You know that a soap batch is a success when you are tempted to eat it! This candy-style soap recipe contains cocoa powder and cinnamon fragrance oil making it smell like a Christmas dessert.
You will need to add vanilla color stabilizer to this recipe. Although any color stabilizer usually turns soap into a brownish color, in this case, it makes the soap look more realistic.
This luxury soap contains shea butter and cocoa butter making it extra creamy and smooth with a good lather.
For an extra touch of creativity, you can add some mica powder for the color. This will also give it a slight texture with some sparkling glitter.
There is very little more relaxing than a nice lavender soap. This soap recipe is ideal for creating a spa day soap that can be used for stress relief and unwinding.
You can also vary the recipe with some different essential oils, including patchouli and orange essential oil.
While you might be tempted to add fresh lavender petals to your soap, keep in mind that they don't usually keep their color and they turn brown after some time.
When it comes to creativity, this magic soap in the shape of a crystal is a lot more unusual than your regular soap bar.
It contains plenty of glitter additives and mica, and each crystal has its own unique shape and "cut".
We found this recipe to be a little complex but it's well worth it when you want to turn boring soap into beautifully nourishing gemstones.
Just pouring Epsom salt into your bathtub is boring. Instead, try some unusual soap treats with this muscle relief soap.
The advantage with this handmade soap is that you cannot just use it in the bath but also in the shower.
Plus, you can personalize the recipe by adding some muscle-relieving ingredients, such as lavender and rose essential oils.
Aloe vera has been used as a medicine and gentle skin remedy for thousands of years, so putting it into your homemade soap makes sense.
If you have an aloe vera plant, you can take some fresh aloe vera directly from the plant. Once you have your aloe vera, you need to put it into a food blender to make your soap.
You will notice that it'll turn beautifully fluffy and white.
Frequently Asked Questions
What Are The Three Main Ingredients In Soap?
There are only three main key ingredients that you need for some: water, lye and fat (or oil).
You can also get more creative and add some other natural ingredients, such as orange slicers or essential oils to your soaps to make them more interesting.
What Ingredients Do You Need To Make Soap At Home?
You will need the three basic soap ingredients, water, oil and lye. You can also add other skin-safe fragrance oils as well as colorants or soap dye to your homemade soap.
What Else Can Soap Be Used For At Home?
Soap isn't just good for your skin but you can also use it for its beautiful fragrance in closets, cars and even to freshen up dresser drawers.
However, before you place your soap in your closet, just remove any outer wrapping and then wrap the soap bar in some fabric. You can then put it amongst your clothes.
Final Thoughts
When it comes to soap crafts, you can get really creative and enjoy all the many different options that soap recipes offer.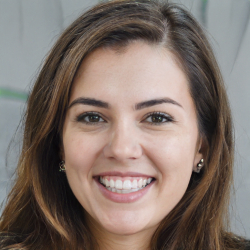 Latest posts by Annabel Buser
(see all)