You have most likely used bath bombs and bath salts before, but have you ever used a bubbly bath powder that also contains salts?
This recipe mixes the mineral-rich Himalayan pink salt with the trifecta of fizzing materials that are required to create bath bombs to provide the best of both worlds and the most amazing bath!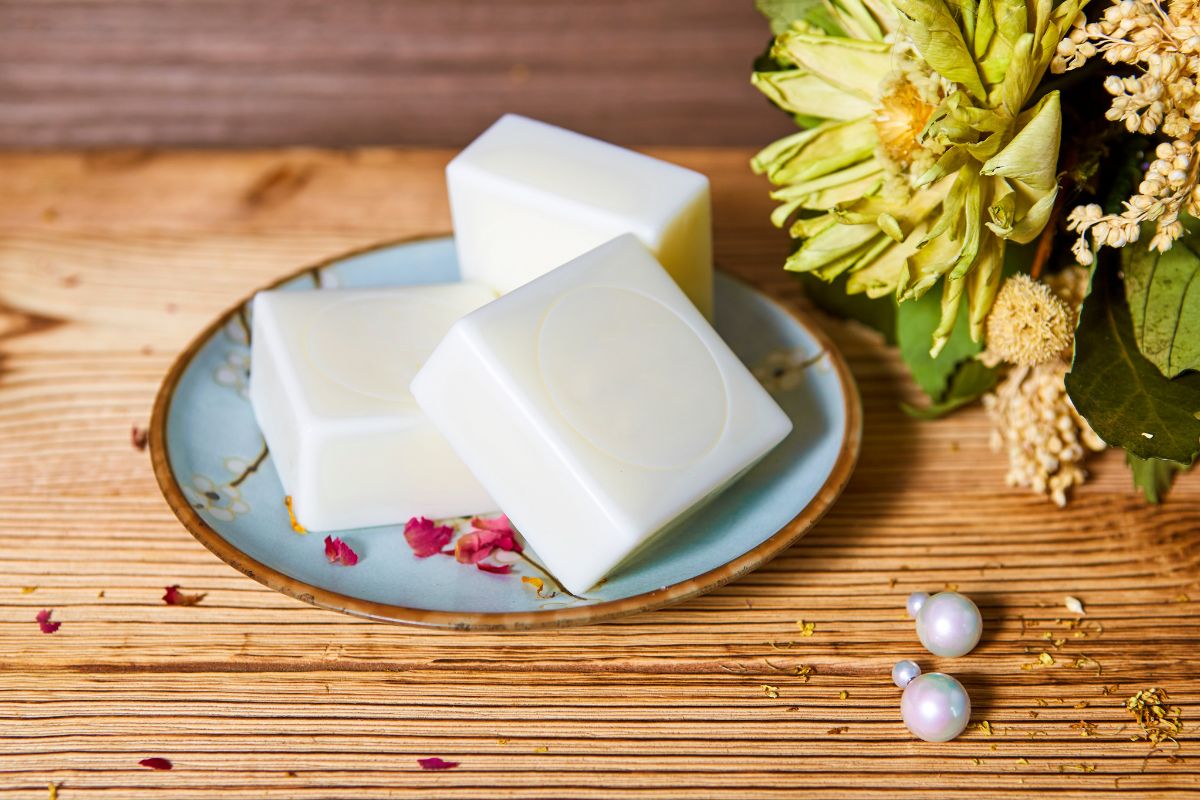 The finished product is a frothy "powder" for the bath that functions exactly like a bath bomb, but it can be created in a lot less time!
When mixed with water, this bath powder produces a bubbly impression, and in addition to that, it gives a healthy dose of minerals that can promote relaxation. These minerals are produced from Himalayan pink salt.
These frothy bath salts do not contain any fragrances, making them an excellent choice for people who have sensitive skin as well as smaller children. Naturally, you are free to include any essential oils that are to your liking if you so want.
If you want to do this first, blend 5-7 drops of the extract with the almond oil before moving on to combining the wet and dry ingredients.
Your children will like the bubbling motion that the bath powder gives, and you can produce a batch of fizzy bath powder/fizzy bath salts in almost no time at all.
Even if there is always a chance that your children may not want to have a bath, once they see the bubbles they won't be able to resist!
Here is how to make this easy fizzy bath powder!
Himalayan Pink Salt Bath Powder Recipe
Using the amounts of the ingredients shown below, you will be able to make 10 ounces of this fizzy bath salt.
You Will Need
Sweet Almond Oil – 2 tbsp
Pink Himalayan Salt – 1/4 cup
Baking Soda – 1/2 cup
Corn Starch – 1/4 cup
Citric Acid – 1/4 cup
Method
Place all of the dry ingredients in a large bowl, and then use a whisk to combine them thoroughly for about a minute and a half.
Start adding the sweet almond oil in a moderate and steady stream while continually mixing the ingredients.
Use one-quarter of a cup for your soak in the tub.
Place the remainder of the mixtures in an airtight container. If this powder gets exposed to the air for too long, it breaks down the components and won't be able to fizz in the water anymore.
And just like that, you'll have wonderfully fizzy Pink Himalayan bath salts to use!
Extra Tip
Before combining the almond oil with the dry components, add six drops of the essential oil of your choosing to the almond oil and thoroughly combine the two components. The salts will have an enticing scent as a result of this.
What Makes The Salts Fizz?
baking soda and citric acid are the main ingredients that makes bath powder fizz.
You must keep the bath powder dry until you are ready to use it since the fizzing effect that those chemicals generate is only produced when they come into contact with water.
Because you don't want the fizzing process to begin before it's ready, you need to be careful while you're adding the almond oil so that you don't accidentally set it off.
Other Fizz Powders
If you love the idea of soap bath fizz powders but the recipe above was not right for you, then keep reading to see a few others!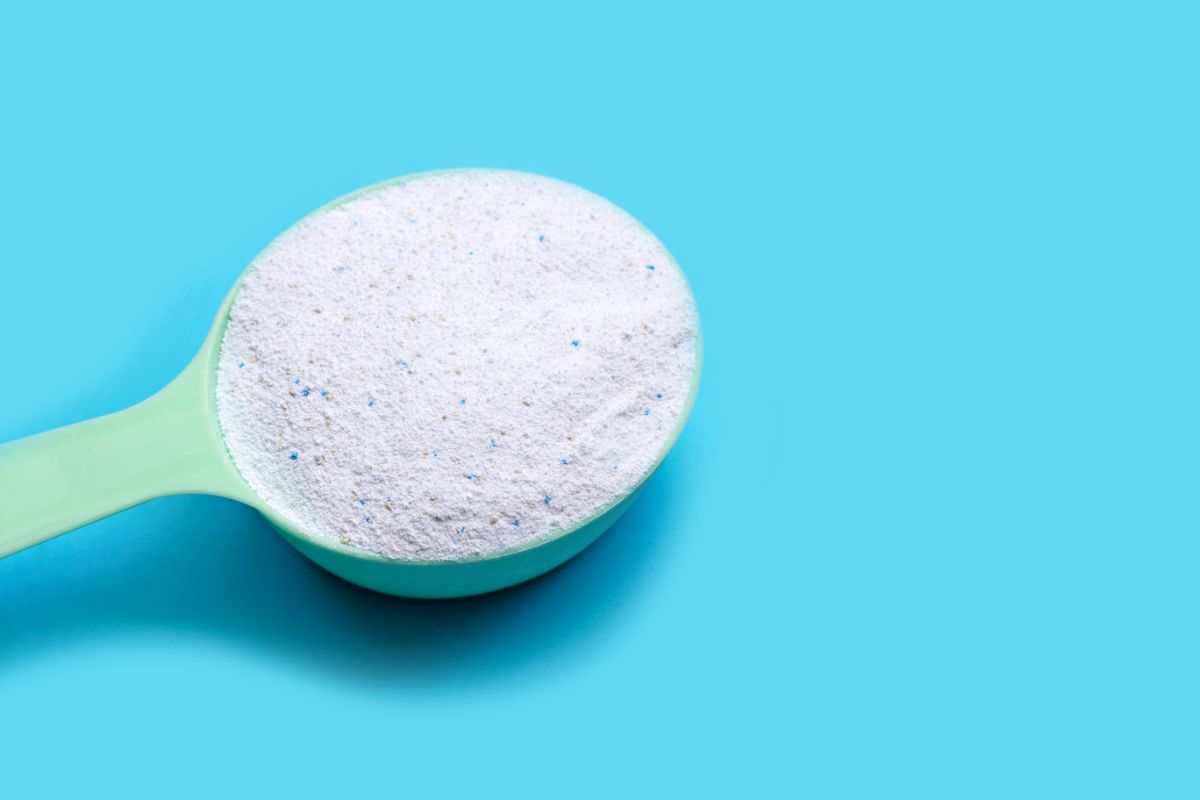 Lavender Powder
This fizzing bath mix gives you all of the fun and soothing characteristics of a bath bomb, but unlike traditional bath bombs, you do not have to prepare the bombs or wait for them to cure before using them.
Instead, you just add the mix to your bath water and watch the fizzing action unfold.
Even though the following recipe is just for one bath, it is fairly simple to double the components to make more, which you can then bottle and give as presents to other people.
Ingredients
Organic jojoba oil – 1tsp
Baking soda – 3/4 cup
Citric acid – 1/4 cup
Lavender Essential Oil – 20 drops
(Optional) Lavender Flowers – 1Tbsp
Method
Baking soda and lavender essential oil should be mixed in a dish and given a good stir before use.
Citrus acid, dried lavender flowers, and jojoba oil should be added. Combine well.
If you want to make this ahead of time, make sure to store it in an airtight container in a cold, dark location away from any moisture. You should also keep it out of the reach of children and dogs.
To get the most out of the fizz, you should wait to pour the liquid into the tub until after it has been filled.
Tropical Bath Fizz
If blue is your favorite color and you love a tropical vibe in the comfort of your own home, then this is the perfect bath salt recipe for you.
This bath salt makes use of coconut fragrances to transport you to a tropical paradise, and the powder itself turns your bath water the color of a crystal clear blue sea.
Here is how to make this bath fizz recipe.
Ingredients
Johnsons Baby Oil – 1 Tbsp
Citric acid – 1/2 cup
Neon green food Coloring – 3 drops
Neon Blue Food Coloring – 10 drops
Baking Soda – 1 cup
Coconut Fragrance Oil – 8-10 drops
Method
Get a cup's worth of baking soda.
Mix the baking soda with one tablespoon of JOHNSON'S® Baby Oil. On top, sprinkle the coconut scent oil.
Add 1/2 cup citric acid
Add the food coloring. When you add this, a few bubbles might form. That's okay though.
Use a fork to break up the lumps and spread out the powder if it's getting lumpy.
Mix the powder until the whole thing has turned a light blue color. Small bits of green will still be in the powder, which is fine as it gives a sea color effect.
Find fun containers for the powder to go in. The smell will last longer if you keep the lid on. Don't forget to put it somewhere where it won't get wet.
Summary
Try any one of the bath fizz powder recipes above when you want to have a nice relaxing bath!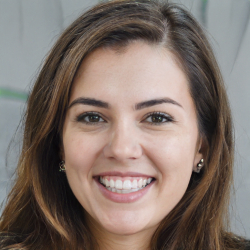 Latest posts by Annabel Buser
(see all)