Cricut Design Space has revolutionized the world of crafting, allowing enthusiasts to bring their creative visions to life. To unleash the full potential of this design software, it's essential to know which devices are compatible with it. Whether you're using a Cricut machine, a laptop, or a mobile device, understanding the system requirements and compatibility options is crucial. In this comprehensive guide, we'll delve into the intricate details of what devices are compatible with Cricut Design Space, providing you with a clear roadmap to a seamless crafting experience.
Understanding Cricut Design Space Compatibility
Cricut Design Space, the backbone of Cricut's digital crafting ecosystem, empowers users to create intricate designs, cut a wide variety of materials, and personalize projects with utmost precision. However, to harness its capabilities, you need devices that meet its minimum system requirements. These requirements ensure a smooth and efficient design process, enabling you to bring your creative ideas to life seamlessly.
1. Cricut Machines and Compatibility
A pivotal aspect of compatibility lies in the Cricut machine you're using. Different models have varying levels of compatibility with Cricut Design Space. The Cricut Maker, known for its versatility, and the Cricut Joy, designed for quick and easy projects, are popular choices among crafters. These machines rely on a USB port or Bluetooth connectivity to communicate with the devices running Cricut Design Space.
2. Operating System Requirements
The operating system of your device plays a vital role in determining whether you can run Cricut Design Space smoothly. Both Windows and macOS are supported, but it's crucial to have a compatible version. For Windows, a version 8 or higher is recommended, while macOS requires OS X 10.12 or later for Mac computers. This ensures that your device can handle the processing power required by the software.
3. System Requirements for Desktop Computers
Desktop computers are a popular choice for Cricut enthusiasts due to their processing power and large displays. To run Cricut Design Space effectively, your desktop computer should meet the minimum display and processing power requirements. A screen resolution of 1024px x 768px or higher is recommended, ensuring that your designs are displayed accurately.
4. Mobile Devices and Compatibility
Mobile devices have opened up new possibilities for crafting on the go. Cricut Design Space offers a mobile app that enables you to create and edit designs using your smartphone or tablet. iPads, particularly the iPad Mini and iPad Air series, are highly compatible due to their high-quality displays and processing capabilities.
5. Android Devices and Compatibility
For Android users, compatibility varies depending on the device's specifications. Devices with higher processing power and screen resolutions, such as the Samsung Galaxy Tab series, are better suited for running Cricut Design Space effectively.
6. Bluetooth Capability for Wireless Connection
Bluetooth connectivity is a game-changer for Cricut users who prefer a wireless setup. Many newer Cricut machines and devices have built-in Bluetooth capability, allowing for seamless communication between your device and your Cricut machine. This wireless connection enhances the overall crafting experience.
7. Minimum System Requirements
Understanding the minimum system requirements is paramount to ensure that Cricut Design Space runs optimally. These requirements often include an Intel dual-core processor or equivalent, a certain amount of RAM, and free disk space for the software and your design files. Meeting these requirements guarantees a smooth design process devoid of lags or crashes.
8. Crafting with Mac Computers
Mac users are in luck, as Cricut Design Space is compatible with macOS as well. Whether you're using a MacBook Air or MacBook Pro, you can tap into the software's potential. However, ensure that your Mac operating system meets the recommended version for a seamless experience.
9. Considerations for Laptops
Laptops are popular choices for crafters who want a portable design station. When choosing a laptop for Cricut Design Space, consider factors like processing power, screen resolution, and battery life. A lightweight laptop with a high-quality display is ideal for both at-home and on-the-go crafting sessions.
10. Internet Connection and Bluetooth Connectivity
A stable internet connection is essential for using Cricut Design Space effectively. This is particularly crucial when working on cloud-based projects or accessing the Cricut library. Bluetooth connectivity, on the other hand, is essential if you're using a wireless setup to communicate between your device and your Cricut machine.
Exploring Device-Specific Compatibility
To ensure a smooth experience with Cricut Design Space, it's essential to dive into device-specific compatibility requirements. Let's take a closer look at the compatibility considerations for various devices:
1. Cricut Maker Compatibility
The Cricut Maker is a powerhouse for crafters, offering unparalleled versatility. To use Cricut Design Space with the Maker, ensure that your computer or mobile device meets the system requirements outlined earlier. With its USB port or Bluetooth capability, the Maker can seamlessly connect to your device for design uploads and precise cutting.
2. Cricut Joy and Mobile Devices
The Cricut Joy is designed for quick and easy projects, making it a favorite among beginners and those who enjoy spontaneous crafting. Mobile devices like smartphones and tablets can connect to the Cricut Joy wirelessly through Bluetooth. The Cricut Design Space app for mobile devices allows you to create and customize projects on the go.
3. iPads and Cricut Design Space App
The iPad, especially the iPad Mini and iPad Air series, offers an exceptional platform for running the Cricut Design Space app. These devices boast high-resolution displays, ample processing power, and a user-friendly interface. The Cricut Design Space app is optimized for iPads, making it a versatile tool for crafting anywhere.
4. Samsung Galaxy Tab Series and Android Devices
Samsung Galaxy Tab devices, known for their processing power and high-quality displays, are ideal for running Cricut Design Space. If you're an Android user, choosing a device with higher specifications ensures that you can create intricate designs without performance hiccups.
5. Mac Computers and Cricut Design Space
Mac users can harness the capabilities of Cricut Design Space by ensuring their devices meet the minimum system requirements. Whether you're using a MacBook Air or MacBook Pro, the software integrates seamlessly with the macOS environment, offering a familiar and user-friendly crafting experience.
Choosing the Best Device for Your Crafting Journey
The choice of device significantly impacts your crafting journey with Cricut Design Space. If you're a beginner looking for convenience and portability, mobile devices like iPads or Android tablets offer a user-friendly interface and the freedom to create on the go. On the other hand, if you're a seasoned crafter working on intricate designs, a powerful laptop or desktop computer with a high-resolution display is essential.
Ensuring a Smooth Design Space Experience
In conclusion, the compatibility of your devices with Cricut Design Space is a crucial factor in achieving a smooth and enjoyable crafting experience. Whether you're using a Cricut machine, a laptop, or a mobile device, understanding the minimum system requirements and choosing a device that meets those requirements is essential. With the right device, you'll be able to explore the limitless possibilities of Cricut Design Space, creating stunning and intricate designs that reflect your unique creative vision. So, select your device wisely, dive into the world of digital crafting, and let your imagination run wild with Cricut's innovative design software.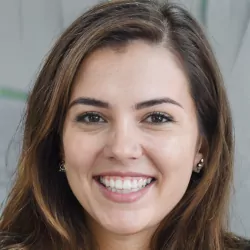 Latest posts by Annabel Buser
(see all)