The world of crafting has undergone a significant transformation over the years, with the introduction of innovative tools and technologies that make it easier than ever to bring creative visions to life. Among these tools, the Cricut machine stands out as a revolutionary device that has become a favorite among crafters and DIY enthusiasts worldwide. In this article, we will explore what a Cricut machine is, its capabilities, and how it has revolutionized the art of crafting.
Introduction to the Cricut Machine
The Cricut machine is an electronic cutting machine that automates the process of cutting various materials into intricate shapes, designs, and patterns. It was first introduced by Provo Craft & Novelty, Inc. in 2006, and since then, it has evolved into a must-have tool for crafters, hobbyists, and professionals alike.
The primary goal of the Cricut machine is to streamline the cutting process, eliminating the need for manual cutting and allowing users to focus on the creative aspects of their projects. With its precise cutting capabilities, the Cricut machine opens up endless possibilities for creating personalized and unique designs.
How Does the Cricut Machine Work?
The Cricut machine operates through a combination of hardware and software components. The hardware consists of the machine itself, which is equipped with a cutting mechanism that holds a specialized blade. The software, known as Cricut Design Space, allows users to design and customize their projects before sending them to the machine for cutting.
To use the Cricut machine, users start by designing their project in the Cricut Design Space. They can either choose from a wide range of pre-designed templates and images or create their own designs from scratch. The software provides tools for resizing, rotating, and arranging elements, as well as options for selecting materials and cutting settings.
Once the design is finalized, users load the chosen material, such as vinyl, cardstock, fabric, or iron-on, onto the cutting mat, which is then inserted into the Cricut machine. The machine's precision cutting system follows the instructions from the Cricut Design Space and carefully cuts the design into the material, creating intricate and accurate shapes.
Types of Cricut Machines
Since its inception, the Cricut machine has gone through several iterations, with each new model offering enhanced features and capabilities. As of the writing of this article, there are several types of Cricut machines available:
Cricut Explore Series:
The Cricut Explore series includes models like Cricut Explore Air 2 and Cricut Explore One. These machines are ideal for crafters of all levels and offer wireless cutting, precise cutting technology, and the ability to cut over 100 different materials.
Cricut Maker:
The Cricut Maker is a more advanced model that boasts the ability to cut even more materials, including thicker and more intricate materials like balsa wood and leather. It also features a rotary blade, knife blade, and adaptive tool system, making it a favorite among professional crafters and hobbyists with a broader range of projects.
Cricut Joy:
The Cricut Joy is a compact and portable cutting machine designed for quick and easy cutting of small projects. It is perfect for on-the-go crafting and can cut materials up to 20 feet long.
Materials Compatible with the Cricut Machine
One of the greatest strengths of the Cricut machine is its compatibility with a wide variety of materials. The machine can cut through materials such as:
Vinyl: Ideal for creating decals, stickers, and personalized decorations.
Cardstock and Paper: Perfect for crafting greeting cards, invitations, and scrapbook pages.
Iron-On and Heat Transfer Vinyl (HTV): Used to customize fabric and create personalized apparel.
Adhesive Foil: Suitable for adding decorative elements to various surfaces.
Leather and Faux Leather: Enables the creation of custom accessories, such as wallets and keychains.
Fabric: Enables the creation of custom appliqués and sewing patterns.
These are just a few examples, and the Cricut machine can handle many other materials, depending on the specific model and cutting blades available.
The Impact of Cricut on Crafting and DIY Communities
The introduction of the Cricut machine has significantly impacted the crafting and DIY communities. Here are some ways in which the Cricut has revolutionized these communities:
Time Efficiency: The Cricut machine expedites the cutting process, significantly reducing the time required to create complex designs. What once took hours of manual cutting can now be achieved within minutes, allowing crafters to focus on other creative aspects of their projects.
Precision and Accuracy: With its advanced cutting technology, the Cricut machine ensures precise and accurate cuts, resulting in professional-looking and polished projects.
Versatility: The Cricut machine's compatibility with a wide range of materials opens up a myriad of crafting possibilities, from customizing apparel to designing home decor and party decorations.
Accessibility: The Cricut Design Space software and user-friendly interface make the machine accessible to crafters of all skill levels, including beginners who may not have extensive crafting experience.
Personalization: The Cricut machine enables crafters to personalize their projects by creating custom designs, adding names, initials, or other personal touches.
Community and Inspiration: The Cricut machine has fostered a vibrant online community of crafters who share ideas, projects, and inspiration. Crafters can access a vast library of ready-made designs and gain inspiration from fellow creators.
Getting Started with the Cricut Machine
If you are eager to explore the world of crafting with a Cricut machine, here are some steps to get started:
Choose the Right Cricut Machine: Assess your crafting needs and preferences to select the Cricut machine that best suits your projects. Consider factors like cutting capabilities, material compatibility, and budget.
Set Up the Cricut Machine: Follow the manufacturer's instructions to set up and calibrate your Cricut machine properly. Ensure that it is connected to your computer or mobile device and that the Cricut Design Space is installed and updated.
Familiarize Yourself with the Cricut Design Space: Take some time to explore the features of the Cricut Design Space. Experiment with different templates, fonts, and images to get comfortable with the software's tools and functionalities.
Start with Simple Projects: Begin with straightforward projects to build your confidence and understanding of the machine's capabilities. Gradually work your way up to more complex and intricate designs as you become more proficient.
Join Crafting Communities: Engage with crafting communities, both online and offline, to gain inspiration, share ideas, and learn new techniques. Many platforms offer tutorials and resources to help you master your Cricut machine.
Practice, Practice, Practice: Like any skill, mastering the Cricut machine takes practice. Don't be discouraged by initial challenges; instead, embrace them as opportunities to learn and improve.
Conclusion
The Cricut machine has revolutionized the world of crafting, empowering crafters and DIY enthusiasts to create personalized and intricate projects with ease. With its precise cutting technology, wide material compatibility, and user-friendly software, the Cricut machine has become an essential tool for both beginners and experienced crafters alike.
Whether you're designing custom apparel, creating unique home decor, or crafting personalized gifts, the Cricut machine offers endless possibilities for expressing your creativity and bringing your ideas to life. Embrace the world of modern crafting with the Cricut machine and embark on a journey of artistic discovery and innovation. Happy crafting!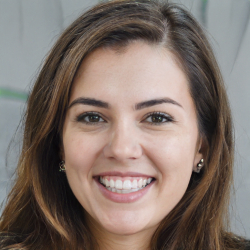 Latest posts by Annabel Buser
(see all)