Cricut Craft Room is a versatile software platform designed to enhance the creativity of Cricut machine users. This powerful application allows crafters to design and cut intricate projects with ease. While it works seamlessly with Cricut's own image library, using SVG (Scalable Vector Graphics) files can further expand your design possibilities. In this article, we will delve into the world of SVG files, explore their advantages, and provide step-by-step instructions on how to use SVG files with Cricut Craft Room to create stunning personalized crafts.
Understanding SVG Files and Their Benefits
SVG files are a popular format for vector graphics, widely used in the world of crafting, web design, and digital art. Unlike raster images (JPEG, PNG), SVG files are based on mathematical equations, ensuring that the design remains crisp and sharp regardless of its size. Here are some of the benefits of using SVG files with Cricut Craft Room:
1.1 Scalability: SVG files can be scaled up or down without any loss of quality, making them perfect for creating projects of various sizes.
1.2 Editability: SVG files are editable in design software like Adobe Illustrator, Inkscape, and even Cricut Craft Room itself. This allows crafters to customize and modify the designs to suit their preferences.
1.3 Layering: SVG files often come with multiple layers, which can be cut separately using different materials and colors to create intricate and multi-dimensional projects.
1.4 Wide Availability: SVG files are widely available on various crafting websites, allowing crafters to access a vast array of design options.
Preparing SVG Files for Cricut Craft Room
Before diving into the cutting process, you need to prepare the SVG files for use with Cricut Craft Room. Follow these steps to ensure a seamless experience:
2.1 Source SVG Files: Find and download SVG files from reputable crafting websites or design marketplaces. Many websites offer both free and paid SVG files, catering to different preferences and budgets.
2.2 Unzip the Files: Most SVG files are compressed into ZIP folders for easy download. Unzip the folder to access the individual SVG files.
2.3 Organize Your Files: Create a folder on your computer to store all your SVG files. Organize them by categories, themes, or projects to make it easier to find the desired designs later.
Importing SVG Files into Cricut Craft Room
With your SVG files ready, it's time to import them into Cricut Craft Room. Follow these simple steps to get started:
3.1 Launch Cricut Craft Room: Open Cricut Craft Room on your computer and log in to your Cricut account. If you don't have one, create a free account to access the software's full features.
3.2 Connect Your Cricut Machine: Ensure your Cricut machine is connected to your computer via a USB cable and is turned on. The Craft Room software should automatically detect your machine.
3.3 Access "Upload" Panel: On the left-hand side of the Cricut Craft Room window, click on the "Upload" button to access the Upload panel.
3.4 Upload SVG Files: Click on the "Upload Image" button within the Upload panel. Then, click "Browse" to locate the SVG file on your computer. Select the file and click "Open" to begin the uploading process.
3.5 Select Image Type: In the next window, you'll be prompted to choose the image type. Select "Simple," "Moderately Complex," or "Complex," depending on the complexity of your SVG design. For most SVG files, "Simple" should suffice.
3.6 Remove Background (If Necessary): If your SVG file has a white background, you can use the "Select & Erase" option to remove it. Simply click on the areas you want to erase, and the background will become transparent.
3.7 Save as a Cut Image: Once you've finished adjusting the image, click "Save as a Cut Image." This will add the SVG file to your Craft Room library for future use.
Designing Your Project with SVG Files
Now that you've successfully imported your SVG files into Cricut Craft Room, it's time to design your project. Follow these steps to create personalized crafts using the SVG files:
4.1 Open a New Project: Click on "New Project" in Cricut Craft Room to open a blank canvas.
4.2 Access Your Uploaded Images: On the left-hand side of the screen, click on the "Upload" button to access your uploaded SVG files. Drag and drop the desired SVG image onto your canvas.
4.3 Resize and Position: Resize the SVG image to fit your project's dimensions. Click on the image and use the corner handles to adjust its size proportionally. Drag the image to position it on the canvas.
4.4 Layering and Color Selection: If your SVG file contains multiple layers, use the "Layers" panel on the right-hand side of the screen to access and toggle each layer on or off. Assign different colors to the layers to plan your material usage.
4.5 Add Text and Shapes: To enhance your design, use the "Text" and "Shapes" tools within Cricut Craft Room to add custom text or additional shapes to your project.
4.6 Save Your Project: Once you're satisfied with the design, click on "File" and then "Save" to save your project. Choose a recognizable name and location to easily find it later.
Cutting Your Design with Cricut Machine
With the design ready, it's time to cut your project using the Cricut machine:
5.1 Prepare Your Materials: Place the appropriate materials on the cutting mat, ensuring they adhere securely.
5.2 Load the Mat: Slide the cutting mat into the Cricut machine and adjust the guides to hold it in place.
5.3 Set Cutting Parameters: In Cricut Craft Room, select the material you are using (e.g., vinyl, cardstock) from the drop-down menu. Adjust the cutting pressure and speed settings accordingly.
5.4 Start Cutting: Click on the "Go" button in Cricut Craft Room to start the cutting process. The Cricut machine will now follow the design's instructions and cut your project.
5.5 Unload the Mat: Once the cutting is complete, the Cricut machine will prompt you to unload the mat. Gently remove the materials from the cutting mat.
Assembling Your Project
With all the components cut, it's time to assemble your project:
6.1 Follow the Design: Refer to your original design in Cricut Craft Room to understand the layering and placement of each element.
6.2 Use Adhesive: For multi-layered designs, use craft adhesive or foam tape to layer the cut pieces on top of each other, creating depth and dimension.
6.3 Precision Placement: Take your time when positioning each element to ensure accuracy and alignment.
6.4 Finishing Touches: Add any additional embellishments or details to enhance the overall appearance of your project.
Saving and Sharing Your Project
Once your project is complete, you'll likely want to save and share it with others:
7.1 Save Your Design: In Cricut Craft Room, save your final project once again to ensure you have a record of your completed work.
7.2 Take Photos: Capture high-quality images of your finished project from different angles to showcase the details.
7.3 Share on Social Media: Share your masterpiece on social media platforms and crafting communities to inspire and connect with other crafters.
Conclusion
Cricut Craft Room opens up a world of creativity, and using SVG files with this software elevates your crafting experience to a whole new level. Understanding how to import, design, and cut SVG files empowers you to create personalized and intricate projects that reflect your unique style and vision. As you familiarize yourself with Cricut Craft Room and SVG files, let your creativity flow, and watch your crafting skills soar to new heights. Happy crafting!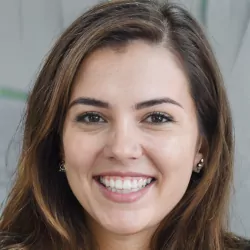 Latest posts by Annabel Buser
(see all)