The story of Santa Claus originated in Western Christian culture as someone who is said to bring children's gifts to celebrate Christmas. He is also known as Father Christmas, Saint Nicholas, Kris Kringle, or simply Santa,
The traditional patron of Christmas in the United States and other countries brings gifts to children, Santa Claus, a legendary figure. His popular image is based on traditions and is associated with Saint Nicholas, a 4th-century Christian saint. Father Christmas fills the role in many European countries and all over the world.
3D Origami for Santa Claus:
Every child loves the image of Santa. You can make this and put it in your child's room as a reminder that Christmas is coming. It's guaranteed to make them smile.
Material required:
The following papers are required:
1 Red origami paper 20*20cm
1 black pencil
Steps to make a 3D Origami Christmas Tree:
Take a piece of red origami paper.
By folding it, make a triangle of it.
Press it smoothly
Now unfold it, and now make folding in opposite directions in the form of a rectangle.
Open it, and at the corners, make small folds of white color which is the bottom layer of paper.
Now do triangle folding at the edges, by turning the white side upside.
Now make a cone shape at the one edge of the paper
Bring the opposite edge upon it.
Now this edge, fold it outside, white color toward you.
Now the back side, which is pure red, makes the shape of the kite
Now do further folds as described in the video
Take a black pencil and make eyes and nose, lips, and black buttons on Santa's shirt.
Now your Santa is ready!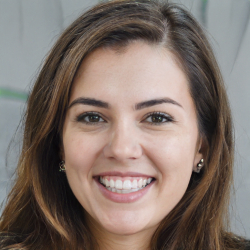 Latest posts by Annabel Buser
(see all)