What do you love most about Christmas?
Because for us, it's candy canes! Candy canes really add an instant Christmassy touch to your home¸ and that's exactly why we've come up with our top 15 candy cane craft ideas that you absolutely need to try right now!
DIY Cupcake Stand
Grab some candy canes, peppermint candies, a cookie cutter, and a red ribbon and you're all set to make this adorable cupcake stand. This would genuinely be the perfect addition to your Christmas dinner table, plus it's super simple to make Hence, you definitely need to give this a try.
Candy Cane Garlands
As far as candy cane crafts go, candy cane garlands are one of the easiest and tastiest ways to decorate your home for the holiday season. So, if you want to try some Christmas crafts, this is the one you should start with.
Placecard Holders
You know what's the best place to put your business cards on Christmas?
Obviously, a candy cane card holder. Just tie two canes together with a red ribbon and you have yourself a super easy, zero-effort candy cane craft that's impossible to get wrong!
DIY Christmas Tree
You'll need lots of mini candy canes for this next candy cane craft, but we promise it's worth the effort. But it's still super easy because all you need to do is stack some canes together and tie them up with a red ribbon to complete the look – and voila! You have yourself an instant Christmas tree.
Tree Topper
Christmas ornaments can be pretty expensive and that's exactly why we recommend making your own. Not to mention, the personalized touch of DIY ornaments makes them all the more special. So, grab some candy canes and turn them into a star to put atop your tree – it's quick, it's easy, and it's obviously super fun. So, what are you even waiting for? Make your own tree toppers right away!
DIY Candle Sticks
The only problem you'll have with this candy cane craft is that you won't be able to resist eating all the candy because otherwise, this is literally the easiest craft idea of all time! So, grab a candle and a few candy cane sticks and you're all set for the holidays.
Printable Animals
Since Christmas is all about spending time with your loved ones, we recommend you involve your kids in the crafting process. Print cartoonish versions of their favorite animals, get them to make cutouts, and then, stick a candy cane through each – we promise it's just as fun as it sounds!
Candy Cane Sleigh
If you're hosting a Christmas dinner, we know the perfect idea for party favors that you 100% need to check out! All you need is some ribbon, a few of your favorite chocolates, and of course, two candy canes. Place the two candy canes on either side underneath a chocolate bar. Then add on another chocolate bar and tie it all up to keep everything in place. And we just know your guests are so going to love these!
Heart Ornament
Did you know you could join two candy canes to make a cutesy little heart? Because you can, and it's the best thing ever! So, if you're low on budget, you can still get into the holiday spirit with these candy cane craft ideas. Plus, if you're into arts and crafts, you will genuinely have a blast trying these out.
Candy Cane Vase
Like the candy cane craft candlestick, you can also make a vase out of candy canes. It's cheap yet beautiful. Also, one of the easiest craft ideas on this list – just don't forget to add some red ribbon to keep it all together.
Wrapped Gift Flair
You can instantly upgrade your Christmas present-wrapping skills with a few mini candy canes. It's not a super expensive trick yet it adds instant flair to your gifts. Once you've wrapped them with wrapping paper as you normally would, you simply need to go around the present with a ribbon – but wait, throw in some candy canes – and that's it! It really is that easy.
Candy Cane Wreath
Heat up your candy canes just a little bit to make them malleable and then interlink them together to form a sort of chain (wreath). This wreath would look gorgeous on your front door, so you should definitely try this out before the holidays are over.
Hot Chocolate Stirrers
Candy and chocolate – yes, please! Dip your candy canes in chocolate and mini marshmallows and use them to stir your hot chocolate bombs. It will make your already Instagrammable mug of hot chocolate even more appealing – so yea, stop whatever it is you're doing and try this candy cane craft already – you know you want to!
Candy Cane Reindeer
Christmas is incomplete without reindeer. Thus, we suggest that you make your own reindeer with pipe cleaners and candy canes. Oh, and don't forget the googly eyes! This is definitely one of the most unique and memorable ways to transform your space for the holiday season. Not to mention, it's practically effortless – so really, why would you not want to give it a try?
Melted Candy Cane Ornaments
Speaking of candy cane crafts, you can melt your candy canes to make almost anything – no kidding. Hence, we suggest that you grab some cookie cutters (preferably Christmas-themed ones) and melt your candy canes in those molds. Beware though that these candies will degrade once they're melted, so they won't last more than one season which basically means that you'll have to eat them all before Christmas is over – but that is like the exact opposite of a problem.
Get Crafty with Sunshine Crafts!
Sunshine Crafts has the best-ever crafting ideas which require little to no effort. Plus, we also provide the supplies needed to bring those ideas to life. So, if you're into crafting, you definitely need to visit our website
here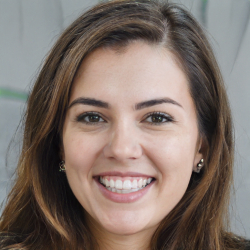 Latest posts by Annabel Buser
(see all)