You know what makes Christmas that extra bit special?
It's the fact that you get to decorate your space with a Christmas tree, ornaments, and maybe even some DIY crafts. But if you want to make this year even better, then you definitely need to check out our list of the top Christmas wood crafts. And don't worry because they're just as easy to make as they are fun – you can even get the kids to join in.
Wooden Bead Snowman Ornament
There's no Christmas without snow, and that's why we recommend making snowman ornaments from wooden beads to hang around your space. In fact, you can even put one on your front door to show the neighbors that you're already in your Christmas spirit! What's more, it's one of the simplest craft ideas ever, so you should definitely give it a try.
Pallet Tree
Don't you just love Christmas trees? Well, if you have a spare wooden box lying around somewhere, you should totally make a pallet tree out of it. Just paint it all up, and maybe even add a few ornaments – and you're good.
Snowflake Wall Shelf
Snowflakes are truly magnificent. The details and intricacies make them a sight for sore eyes. And so, it only makes sense to incorporate snowflakes in your Christmas décor. You should try making a wooden snowflake shelf for your room. Sure, it might not be the easiest Christmas wood craft idea, but it is 100% worth it. So, get one for yourself to spread the joy all year round!
Joy to the World Sign
Christmas means spreading joy. Hence, a Joy to the World sign is definitely top of our list of Christmas wood crafts. Not to mention, you don't need to be an artist to try this craft because it's pretty straightforward. So, if you want to really get in the Christmas vibe, you absolutely have to try this wood craft.
Holiday Ribbon Star
Get a scrap of wood, some nails, and red ribbon to make a holiday ribbon star – it's legit an instant upgrade. You can make it as big or as small as would suit your space. But whatever you do, we promise you cannot go wrong with this ever. It's one of those things that just work. Hence, do give this a try before the season ends.
Wooden Stocking Door Hanger
If you want to welcome the holidays in style, then we suggest that you focus on decorating your house's front door as well. And what better way to do that than with a wooden stocking door hanger? Or you could also just hang it in your room if you want it stuffed with goodies -we know we love our stocking stuffings. Either way, trying this Christmas wood craft is a great idea.
DIY Personalized Christmas Wood Sign
Let's make this Christmas extra special by customizing it with a DIY wooden sign. All you need is a little bit of creativity and lots of love, and you can ditch those expensive ornaments. So, drop whatever else you're planning, and first, make a personalized wood sign to welcome Christmas the right way!
Wooden Snowman Game
Christmas is the time of year when the whole family is together, and you know what that means, right? It means you all get to spend some quality time together playing games, sharing gossip, and of course, food. Hence, while your Christmas roast is cooking, make sure you make this wooden snowman game to keep your guests entertained.
Tree Wall Shelf
Do you love Christmas trees? Well, maybe you should get a permanent tree by making a tree wall shelf for your room. It's simple, it's easy, and won't cost you a fortune. So, if you're into home décor, you can upgrade your space for cheap while also celebrating Christmas to the fullest – and what's not to love about that?
Wood Bead Garland
Nothing quite compares to the classiness of a wood bead garland. In fact, we think it would make the perfect decoration for your housefront. Just make sure that the ribbons you use to tie the beads together are also Christmas-themed, i.e., red and green. And we promise you'll have the most insane decorations – in a good way, of course.
Nativity Scene
What better way to rejoice in the Christmas spirit than by recreating the nativity scene? It would help serve as a reminder of why we're all celebrating in the first place, and thus, it's the best way to make the most of the occasion. Hence, while you're prepping your Christmas dinner, just take some time out to work on this Christmas wood craft idea – it won't take too long but it will be 100% worth the effort.
Reclaimed Wood Christmas Tree
Do you have scraps of wood that you'll probably throw away – well don't. Instead, you should turn them into a Christmas tree by piecing them together, and then adorning with ornaments the parts that can't be salvaged. Thus, if you feel the crafter in you needs something to do, this is the best project for you to start!
Christmas Wooden Cooking Utensils
The only thing that could make your Christmas cooking better is if you use Christmas wooden cooking utensils. So, transform your utensils in the Christmas spirit to make this the best Christmas ever!
Illuminated Wooden Christmas Tree
Speaking of Christmas wood crafts, nothing says Merry Christmas like an illuminated Christmas tree. Thus, we suggest that you make a wooden cut-out and wrap it around with fairy lights to make it glow – we just know it would look absolutely exquisite in your front yard!
DIY Christmas Countdown Calendar
Can't wait for Christmas?
Well, we can't either, which is why we recommend this Christmas wood craft idea. Make a countdown calendar for the days to Christmas, because why not? It's not expensive but still super cute.
Get Crafting with Sunshine Crafts
Whether you need arts and crafts supplies or just a little inspiration, Sunshine Crafts is definitely your go-to. So, do yourself a favor and check out the latest in DIY crafts on our website – we just know you'll love it!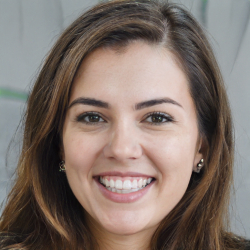 Latest posts by Annabel Buser
(see all)