When it comes to arts and crafts, it is always a good idea to try something different for a change. If you are looking for a challenging and fun project, you might want to consider button crafts. It will open a whole new world for you and make you realize that there are different types, shapes, sizes, and colors of buttons that you can use to create a masterpiece. Now, you don't need to be a sewing enthusiast to create button crafts. As long as you have some buttons lying around, you can create the following button crafts.
Button Necklace
One of the best button crafts ideas that you need to try out is a Knotted Layer Button Necklace. It allows you to create your very own homemade accessory that you can wear with your favorite clothes. As there are plenty of ways to create a necklace, you can go all out and make something for yourself. Otherwise, you can even give the homemade accessory to someone as a gift.
Button Owl Craft
If you have kids and want them to join in on the fun of the button crafts, you should try Burlap and Button Owl Craft. Making mixed materials crafts is something that you will truly enjoy. Besides, you will fall in love with the burlap owls once they have been made. You can use felt for the feet, buttons for facial features, and folded burlap.
Cute Button Stud Earrings
Another homemade accessory that you can create using buttons is Cute Button Stud Earrings. If you love jewelry, you will have a great time working on this button crafts idea. Making earrings is easier than you think, and the results will motivate you to create some more. Besides, there is just something about simple studs that will make you appreciate them more,
Button Flower Arrangement
As you might already know by now, buttons allow you to create all sorts of amazing crafts. The reason behind this is the fact that you can add different materials to the mix to come up with something exciting. Hence, it makes sense to create a Button Flower Arrangement using some scrap buttons and lace.
Stunning Button Flower Wreath
Did someone say burlap and buttons? The Stunning Button Flower Wreath makes for the perfect afternoon or evening activity. You can get straight to work if you find yourself feeling bored. Your kids should be able to join you to create this beautiful buttons craft. All you need for this idea are some fabric scraps, colorful sewing pins, and buttons.
Button Gift Bags
For those of you who enjoy hosting parties or any other type of event at home, it is a good idea to create Button Gift Bags. Although they are easy to create and don't require a huge budget, they ooze charm and will wow all your guests. You can come up with stunning gift bags using some paper bags, fastening strings, and buttons. These gift bags should be able to store just about anything.
Paint Stick and Button Flags
The next button crafts idea that is just as fabulous is Paint Stick and Button Flags. If you were checking out your household items for crafting, chances are that you found some items lying around which you can use. You should be able to use paint stirring sticks and cute buttons to create this unique buttons craft.
Simple Button Magnets
Did you know that you can easily create Simple Button Magnets? You can add magnets and buttons to come up with a decoration item for your refrigerator. For instance, you can use wooden clothespins to create this interesting buttons craft. Keep in mind that you are going to need to glue the buttons to the magnetic strips if you want the fridge to hold them.
Adorable Button Bracelets
Create more button-based jewelry by trying out Adorable Button Bracelets. If you aren't a fan of earrings or necklaces, you might like bracelets instead. You should be able to create a charming bracelet for your hand by using different buttons and a jewelry chain. It is rather straightforward and can be completed within a few minutes.
Children's Button Flower Art
If your kids want to be a part of button crafts, you should get them to make Children's Button Flower Art. This simple project requires minimal supervision and allows the little ones to put their creativity to the test. You only need popsicle sticks, glue, and some buttons to make the leaves, flower center, and the petals.
Quick Button and Fabric Flowers
In addition to the above, you can also create Quick Button and Fabric Flowers. You can finally create some beautiful flowers for your home which last. All you have to do is make bunched fabric flowers which feature different buttons and patterns.
Single Button Necklace
The next button arts idea that you should try is the Single Button Necklace. It can be made with chains or laces. Make sure that you use buttons that are neatly shaped and of the same size. You will want to wear them wherever you go. However, you will need to place a real pendant in the middle. Other items that you can use to fasten the necklace include a shoelace or ribbon.
Autumn Button Serving Tray
You can also use buttons to create a Autumn Button Serving Tray. If you find the tray at home to be unattractive, you can glam it up with some buttons. You will need to use resin to cover the serving tray so that everything falls into place.
Button Bookmark
Get creative by making a Button Bookmark. It is ideal for bookworms and can even be gifted to someone. You only need old hair elastics, a ribbon, and upcycled buttons to create something truly impressive.
Adorable Button Paperclip Bookmark
Lastly, you can even make an Adorable Button Paperclip Bookmark. It is also something that every book lover will appreciate. Besides, you can even use it when studying or going through recipes. It is easy to create and only requires buttons and a paper clip.
Get Crafting with Sunshine Crafts
At Sunshine Crafts, we have all art-related solutions, so whatever you need, we've probably got it. So just visit our website here to order and re-stock your art essentials!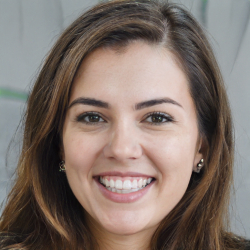 Latest posts by Annabel Buser
(see all)