Are you into arts and crafts?
Because we have the perfect cute craft ideas and you absolutely need to try them straight away! And they're not particularly hard so it doesn't matter if you're a newbie either. So, stop whatever it is that you're doing and try these crafts asap – we just know you'll love them!
DIY Unicorn Dreamcatcher
Don't you just love dreamcatchers? They're so aesthetic and make the absolute cutest gifts. Not to mention, they're supposed to help drive bad dreams away kind of like a good luck charm – but for dreams. And it's fairly easy to make. To make a unicorn dreamcatcher, you'll just need to add flowers to the top of a ring plus a little unicorn horn. Oh, and don't forget to add colored tassels to the bottom – and voila! Your dreamcatcher is ready to chase away the bad dreams!
Wooden Ring Teether
Teething is a difficult time for both kids and parents, so if you have a kid around that age, you should definitely make them a wooden ring teether. It's twice as effective and we promise they'll love it.
Paper Plate Hanging Storage Box
Cut a paper plate into a semi-circle and attach it to another plate such as to create a pocket in between. Then add a piece of string to hang it and you have your hanging storage box ready in just a few steps – easy peasy! So, we definitely recommend trying this craft. And if you have kids, you should involve them too – they'll have a blast.
Watermelon Soap
Soapmaking is an art. And it's one of the easiest cute craft ideas on our list because all you need is a soap-making kit and you're good. Turn your soaps into watermelons for a unique touch and you can even gift these to someone special because they're so freaking adorable!
Paper Flower Hairband
Create your own headbands with paper and paints because custom is the new in thing. Therefore, if there's a cute craft you should try, it's definitely this one. Plus, you'll have a cute hairband to wear once you're done – so, win-win, honestly.
Paper Marbling
Marbling is super cool but you don't really need a cake to do it. You can even do it with a simple piece of paper. In fact, we suggest that you involve your kids as well on this one because it's the perfect opportunity to spend some quality time with them.
Wooden Baby Gym
If you have a baby, make a wooden baby gym for them to play in. It's cute, it's cheap, and they'll love it 100%. So, if you're looking for a cute craft project, you should start with this because it's both fun and useful.
Floral Party Hats
Do you have a birthday party coming up?
Well, then you need to try your hand at these floral-themed party hats – they're the most gorgeous craft you will probably ever try, and they're practically effortless. So, bring out your art supplies and get crafting!
Cat Planters
The cat planter is another cute craft idea. Start with an empty plastic bottle, cut it in half, paint it, and put some soil and a plant inside it. Yes, it really is that easy to make a cat planter, and yes, it is 100% worth it. So, if you want to try a new arts and crafts project, it just has to be this!
Painted Clothes Hangers
This is probably the simplest cute craft idea ever because it only requires you to paint your clothes hangers to give them a personal touch. And it is definitely zero effort. And if you're asking why you would want to paint your clothes hangers, well why not? It's super cute and would help reflect your inner artist.
Paper Tassel Name Cards
Name cards are cool. But name cards with tassels? Awesome. So, don't make simple name tags ever again. These tassel name cards are just so much better – they get the job done without too much hassle. They're quite quick and easy to craft and will definitely make all the difference!
Custom Message Lunch Bags
If you've got a thing for custom, personalized items, then you absolutely need to try this cute craft idea. Just get a lunch bag, paint it your favorite color, and adorn it with a cute (possibly motivational) quote like "Sky's the limit" or "Shine bright like a diamond." You can even make these lunch bags for your kids with their favorite cartoon characters on them. In fact, you can involve them as well, and trust us when we say that it will be one of their favorite memories.
Mini Flower Bouquets
Flowers are cute and legit perfect for every occasion. Hence, if you need a cute craft project to work on, why not try making a miniature flower bouquet? And if you use artificial (maybe even handmade) flowers, you can use them to permanently decorate your space because they won't wilt. Though, of course, they would still make for a genuinely thoughtful gift as well.
DIY Cake Toppers
Cake toppers are another useful craft idea that would do you some good, especially because you can use them on almost any occasion – birthdays, bridal showers, anniversaries, baby showers – you name it. Because if there's cake, you could always use a cake topper. So, make sure you learn to make your own because they're just something so inherently wholesome about handmade items.
Tie-Dyed Watercolor Napkins
If you learned how to fold napkins, you should also try this cute craft to dye your napkins in multi-color pastel tones because they're so much cuter than plain regular napkins. They help add a fresh pop of color to your table so you can fully cherish meals with family – and isn't that great?
Stock Up on Art Supplies by Sunshine Crafts
Whether you need art supplies or tips, Sunshine Crafts is exactly what you need for your next cute crafts project. So, head over to our website right here and get crafting!
Enter your text here...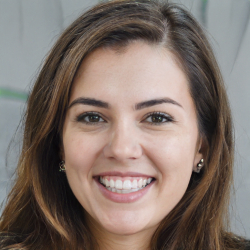 Latest posts by Annabel Buser
(see all)