Wire is plain and simple. Yet it can be used for all sorts of crafts. Wire crafts are some of the most useful arts and crafts projects and thus, it's safe to say that wires are an artist's best friend. They are a must in all art boxes and if you haven't used them in your art projects yet, then you're seriously missing out. But don't worry because we've made a list of the best wire crafts to help you get started!
DIY Jewelry Stand
Wire is mouldable. You can make it only virtually any shape or form that you need, which is obviously great. And one of the best things you can make with wire is a jewelry stand for your earrings and necklaces. It's kind of like a tree where you can hang/store your jewelry on the branches. So, if you love jewelry, you should definitely make this DIY jewelry stand.
Geometric Wreath
We've made lots of floral wreaths but this one is a little different because instead of joining flowers or pom poms to make a circular wreath, we're using wire. We'll take the wire to form a star design around a mirror to create this chic geometric wreath. So, whenever you have a little free time, this is exactly how you want to spend it – trying these wonderful wire crafts!
Wall Art
Like we said, wire is pretty flexible and there's room for loads of experimentation. This means that you can use it to create all kinds of wall art designs. So, let your inner Picasso run wild because you're only limited by your own imagination. Thus, try your hand at wall art with wires – we promise you'll love every minute of it!
Customized Pendants
With wire crafts, you can shape them to form any pendant design that you want. It's actually pretty simple. And this means that you can use wire to make pendants with your name, initials, or even your favorite quote. Though, of course, the more complicated the design, the more practice it will take. But you can still try making a pendant with your initials.
Wire Bracelets
Wire bracelets are the best wire craft idea because all you need to do is make a circle with your wire. And of course, you can add beads and other cutesy ornaments to customize it. Just remember to adjust it according to your wrist size.
DIY Wire Earrings
If you've already made a wire jewelry stand, then you should make wire earrings next. Again, wire is quite flexible, so you can mold it however you like to create loads of different designs. And you don't even necessarily need to add a hook because you can simply turn one end of the craft wire into a hook. Hence, you should make these wire earrings asap!
Wire Christmas Ornaments
You can also make little angels and other ornaments out of wire. This means you don't have to go for overpriced ornaments because you can just make your own at home. Plus, you'll have so much fun doing it! Maybe you can get the kids involved as well. After all, you can't really go wrong with art, and it'll probably be fun to see what your kids come up with.
Flower Crown
Wire, especially craft wire, can be used to make flower crowns and tiaras as well. You can use it to form a headpiece and also form little attachment points for flowers and such. Or you could even use the same wire to form the flowers as well. Basically, it's up to you how you do it because remember, art is a form of self-expression.
Custom Dog & Cat Collar
This wire craft is our favorite because this way you can twin with your pet. You see, you can make a wire pendant with their name and add it to their collar. And then you can make a similar pendant for yourself as well – and then you'll be twinning with your pets. We promise it's just as fun as it sounds!
Cake Toppers
Cake toppers can also be a wire craft which is great because you can make handmade cake toppers for any and all occasions- birthdays, bridal showers, anniversaries – you name it. And of course, you can have a custom message as well. Hence, this craft is both fun and useful, so make sure that you give it a try.
Decorative Bird Cage
Another great wire craft décor idea is to make a cute little birdcage out of wire. Then you can put in a fake bird, or maybe you could even just make one out of wire. Follow this by painting your cage and bird silver or golden – and you're done. Therefore, you should definitely try making your own birdcage.
Wire Alphabets
If you're teaching or trying to teach your kids how to spell, then this is the perfect time for you to try this wire craft! In fact, project-based learning would help your child memorize the alphabet much more effectively. So, you absolutely need to do it with your kids!
Outdoor Candle Holder
You can hang candles from wire holders to give a really serene effect. It looks beautiful – we swear! So, you absolutely have to make it for when you're hosting an outdoor party.
Hanging Vase Holder
Just like candles, you can also make hanging vase holders with wire. These would also look absolutely gorgeous, and so, you can easily make them for outdoor events. In fact, you should make both candles and vases for the best effect.
Wire Flowers
And last but certainly not least, you can also make flowers with craft wire. Plus, you can pair it with crepe paper to make colorful flowers, though, of course, simple ones look just as good.
Get Crafting with Sunshine Crafts
At Sunshine Crafts, we have all art-related solutions, so whatever you need, we've probably got it. So just visit our website here to order and re-stock your art essentials!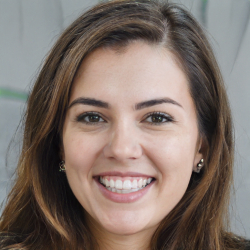 Latest posts by Annabel Buser
(see all)