If you are looking for some DIY decorations made with felt, then you've come to the right place.
In this article, we have 16 creative ideas on how to use material as versatile as felt to make your own decorations at home.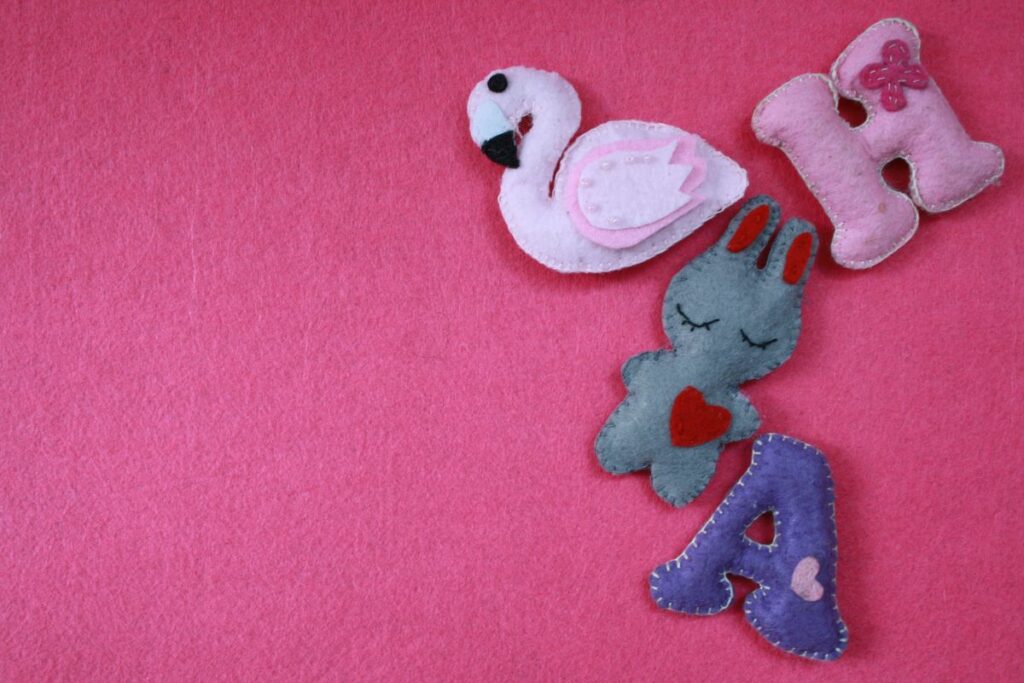 Felt is soft and inexpensive, and it comes in a wide range of amazing colors. Its soothing feel and warmth are two more of the characteristics that make it very popular among crafty people who love making their own décor pieces.
So, if you have lots of felt that you want to use for your next DIY project, keep reading below for some amazing ideas on how to make your own decorations using felt!
If you're searching for an easy-to-make holiday decor handmade task, we've got this felt garland to get you started!
To make this lovely felt garland, you need no more than three things: some green felt, a hot glue gun, and a pair of scissors.
The garland we have here is shaped like eucalyptus leaves, but you can shape the leaves to resemble any other plant you want. Either way, it will look great with both fresh and faux evergreens.
A floral wire, a hot glue gun, a pair of scissors, a marker, and some colored felt are all you need for this amazing headband.
Before your kid's birthday, you can make her this pretty headband that she can wear during the party and feel like the luckiest girl in the world.
We bet she will love it so much that it will become an accessory she will wear all the time. So, get ready to make some more felt headbands in different styles and designs soon!
It could be a birthday banner, it could be a Christmas banner, could even be a graduation party banner; no matter what the occasion is, a felt banner is a fun and inexpensive way to have the perfect banner.
The colors, the message, the dimensions, and every other detail is up to you to decide based on what you will be making the banner for.
You can even make a permanent banner for your room with a mantra or a motto on it so that you can see it every time you wake up or go to bed.
Wreaths are the perfect decoration for any time of the year, and a wreath made from felt is a fun DIY craft that will save you lots of money.
With nothing but colorful felt pieces cut in the shape of leaves and a wire, you can make your own autumn wreath like the one in the picture.
In December, you can replace it with a Christmas one and then make some springtime and Easter ones.
On Mother's Day or on someone's birthday, you can make a flower bouquet out of felt. This is an amazing way to offer someone flowers that won't die a week later. Who wouldn't love a bouquet that can last forever?
Even better when you have someone getting married soon and want to offer them something unique and special.
There are many flower patterns you can craft, so this is a project you can work on many times. Start with one flower today and have your bouquet ready by the end of the week by making one different flower a day!
Get your kids together and make some gingerbread men decorate your Christmas tree with.
These gingerbread men can be made from brown-colored felt and are so easy to make that you can make a dozen in a few minutes with some help from your little elves.
Using a cookie cutter of the desired shape will make it much easier to shape the felt pieces in the way you want. Then, you need to stitch two pieces together and decorate one of the sides.
Use a bow or some red-colored string to hang them on the tree and you've got your tree adornments ready for this year.
'Rockin' around the felted tree' will be the new song you will sing along with your entire family once you make your own felted Christmas tree for these holidays.
Of course, making a big Christmas tree is not quite possible, but making smaller ones and decorating your entire house with them is actually much better.
Your kids will love this project and how easy it is to make and you can always decorate these little trees with small felted ornaments.
Why spend money on Christmas-themed pillows when you can make your own? This DIY Christmas pillow project is worth your time to make.
Use some of your white or beige sofa pillows and add some felted wreaths on them to bring the Christmas spirit to your living room.
Once you get the grip on how to make them, you can level up your game and be as creative as you want with it. From writing wishes like "Merry Christmas" to personalizing the pillows and writing the names of your loved ones, you choose!
Table centerpieces are another felt DIY project you can work on year-round. There is literally nothing stopping you from making a new one every year or month.
For Christmas, you can make a big pinecone and leaves table centerpiece, while before that you can try making a felted pumpkin for Halloween like the one in the picture.
For spring, you can make some felt flower bowls and fill them with Easter eggs, flowers, or treats for your guests.
Making a flower bouquet is a great DIY felt project, but many people are not big fans of bright colors and might want something rather earthy and subtle for their home.
A potted cactus made entirely of felt is a great idea, and so is any other green plant you want to have at home. From succulent plants and a philodendron to aloe vera or mint plants.
The options are seemingly endless, so choose your favorite plants and 'create' them from scratch.
Decorating your or your kids' room doesn't have to cost you a fortune, and since you are reading this article, you are most probably looking for cheap and creative ways to decorate your house with things made from felt.
Making wall hangings using felt is another fun and creative craft that will keep you busy. Once you have decided on the style of your room, the colors you will use and any patterns you might want to add, you can make some felted wall hangings.
Here you can see a wall hanging with hearts, which is great for a girl's room or for any woman that simply loves romance. However, use your imagination to create anything you wish to.
Most people's underwear drawers are chaotic. Why? Because they do nothing to keep things organized.
Well, a drawer organizer can change that and help you keep each pair of socks separated from the other or keep them away from your panties.
While you can always buy such an organizer from IKEA, making a felt one on your own is a better option. You can add different colors of felt and glue them together to make your own multicolored organizer.
Regardless of whether you have kids (and thus a house full of toys) or not, you definitely need some baskets to store some of your things.
Even if you have a living room filled with magazines and newspapers or are a dentist keeping several of them in your waiting room for your patients, having a felt basket to keep them all in is a smart and cool way to practice your DIY skills.
Making felt baskets might sound elaborate but it is actually very simple to do. You don't even have to sew anything!
If you ask women how many earrings they have, the majority of them will tell you that they can't really count them.
Some of them have too many earrings to start with, while others simply don't have them all in one place to see them and figure out how many pairs they have.
That is why a felt earring organizer can be a great gift to that friend who keeps her earrings all over her house and always ends up wearing the same two pairs.
If that woman is you, then you know that making a felt earring organizer can help you see and wear those favorite pairs you haven't seen in years because they were in the very back of your accessory's drawers.
An all-time item that you need every month and every day of the year, coasters are very useful items you keep on your tables to keep the hot mugs from damaging the table.
Even if you don't use them, they are a piece that everyone keeps at home for dinners with guests or other gatherings.
They are also a lovely gift to personalize and offer to your friends and family and the perfect way to decorate a Christmas table if you decide to make some Christmas-themed ones.
Easy to make and with endless patterns and designs to choose from, they are another DIY project you can use felt for.
Felt ball rugs bring a dreamy, playful feel to every hallway or bedroom, and their squishy, padded surface can make you feel like walking or sitting on a cloud.
While you can buy a ready-made felt rug, it is most probably going to cost you way more than you will spend on making it.
You can make these felt balls from scratch or find some ready-made ones and then continue with 'piecing' the rug together and tailoring it to your style and pattern preferences.
If you have a kid, this rug can be the perfect way to add some or more color to their room. It can also be the perfect spot for them to sit and play with their toys all day long, without you having to worry about them sitting on the cold floor during winter.
The Bottom Line
When we hear about felt, we immediately think of craft projects for children. That is because felt is simple to manipulate, and it is used in many children's projects.
However, this article proved to you how felt is more adaptable than that and the ways it can be used for a variety of home decorating projects adults can make too.
So, grab some felt, and work on your next DIY project, with or without your kids!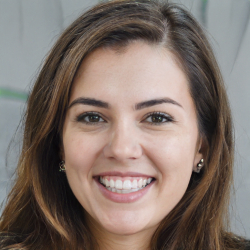 Latest posts by Annabel Buser
(see all)