Crafters ahoy! Because we've gathered a list of the absolute best bee crafts that you just have to try today! In fact, you should get your kids involved too because this is the perfect opportunity for you to spend time with them doing something that you both will actually enjoy. So, bring out your art supplies and get crafting!
Stick Puppet Bees
The easiest bee craft is probably just making a bee on a piece of paper and using it as a stick puppet. Plus, this is one of those crafts that you can't really go wrong with. Hence, if you're into crafting, you should definitely make these stick puppet bees.
Painted Pebble Bees
Painted pebbles are actually pretty cute. Also, they require little to no effort. All you need is a paintbrush, some paint, and of course, a few pebbles as well. So, get black and yellow paint and try making honeybees with some pebbles. Plus, we suggest that you should also add little antennas, and then leave these in your garden because they would add a really nice touch to it.
Bookmarks
If you like books, you can also make bookmarks, or should we say "book bees", for your books. In fact, they would also make a great present for friends who are into books. And to think that they're so easy to make. So, what's stopping you? Try making these for yourself because they are genuinely amazing!
Popsicle Stick Bees
This bee craft involves gluing together a few popsicle sticks, then painting them, and finally adding their antennas to complete the look. It's a wonderful way to help improve your child's motor skills, so you should absolutely get them to make this with you – and we promise they'll have just as much fun!
Bee Planters
Bee crafts are a lovely way to decorate your planter pots, especially the ones for indoor plants. It would help give your space a bit of a makeover by adding that extra pop of color. And it's pretty simple – you need only paint your planters and you're done. Hence, we suggest you get to it right away!
Bumblebee Paper Plates
Another bee craft that your kids would love to do with you is making bumblebees out of paper plates. It's fairly easy and you can actually trust your kids to get the job done without too much supervision. Plus, it's not an expensive craft either. So, really, no reason to not try it!
Honeybee Slime
What's better than slime?
Honeybee slime, of course! Hence, we suggest that you make your own DIY slime with a few honeybees (not real ones, of course) mixed in. It's a wonderful craft idea and your kids will love both making it and playing with the slime later on. Thus, it's a win-win all around.
Bee Greeting Cards
Bee-shaped greeting cards are our absolute favorite bee craft idea because they're super adorable. Not to mention, they're quite cheap and easy to make. So, you definitely need to make these the next time you need a greeting card – whatever the occasion may be.
Felt Bee
If you know how to sew or want to learn, then this felt bee craft idea is just what you need! You can make really adorable bees that you can then use to decorate your space. Plus, making these bees is actually a pretty productive way to spend your time. So, you definitely need to try it for yourself!
Honeycomb Wall Décor
Speaking of bee crafts, honeycombs also make great wall décor. You can simply make a honeycomb design and stick it on your wall. It's easy, effortless, and cheap. Plus, it genuinely looks amazing. So, do try it to decorate your space.
Thumbprint Honeybees
If you're trying crafts with your kids, you should get them to make thumb impressions with yellow paint on a piece of paper and then transform that into cutesy little honeybees. You'll need to draw wings and an antenna – and you're basically done. It's something your kids can do without you needing to supervise them every second. So, if you want to try an arts and crafts project with them, it has to be this one!
DIY Bee Soaps
Soap-making is a genuinely soothing craft activity. And thus, this DIY bee soap is one of our favorite bee crafts. Maybe you can even make it scented because why not? So, get a soap-making kit and make your own bee soap – we promise it will be worth the effort!
Bee Mobiles
If you've got a baby at home, then you absolutely need to make bee mobiles for them. Babies love mobile toys and mobile bees give the perfect bee-in-flight impression. What's more, it's actually quite easy to make these bees. You can make them with simple paper and paints and hang them on a string to make the mobile. So, this 100% needs to be your next crafting project.
Bottle Cap Bees
Did you know that you could also turn bottle caps into bees?
Well, you can and they're absolutely adorable. All you need is a little paint and lots of imagination to nail this bee craft. And we promise that it's worth it, so do give it a try for yourself.
Bee Earrings
Bee earrings are the best bee craft ever, especially in terms of their trendiness. Therefore, if there's one craft that you absolutely need to try, it's these bee earrings! They're quite lovely and they make for amazing gifts as well. Plus, they're fairly easy. You just need to make 3D bees and then attach a little hook to make them into earrings. Simple yet gorgeous. So, the next time you're in the mood for an artsy project, you should try your hand at these bee earrings.
Become a Pro at All Sorts of Crafts with Sunshine Crafts
Sunshine crafts is a one-stop for all sorts of crafting tools and advice. Hence, if you're interested in trying a new craft or simply exploring arts and crafts projects, you should head over to our website here.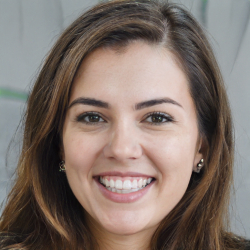 Latest posts by Annabel Buser
(see all)