If arts and crafts is your thing, these pumpkin crafts are just what you need!
They're legit some of the easiest, quickest, and cheapest craft ideas out there, and thus, you totally need to try them for yourself. They're actually pretty useful too. But if nothing else, we guarantee that at least you'll have the time of your life making them – we're not even exaggerating.
Paper Pumpkins
Paper pumpkins are probably the easiest and cheapest craft idea ever. Just grab some orange-colored paper, a pair of scissors, and a little glue to create 3D pumpkins out of it. This would be the perfect Halloween décor idea, although, of course, it would look just as cute the rest of the year as well.
DIY Stress Balls
You can even make your own pumpkin-style stress balls to de-stress after a long, hectic day. Get some orange balloons, add uncooked rice inside, and blow them up. Then take a marker and draw eyes and a smile to complete the jack-o'-lantern look. And voila, you have your very own stress ball for instant stress release!
Planter Pumpkins
Get hold of a pumpkin, cut it from the top and empty its contents. Then stuff in some soil and plant a plant. It would look cute and would make a wonderful addition to your interior. In fact, you can even paint the pumpkin planter to match the vibe of the room. Hence, this is definitely one of the best pumpkin craft ideas, so you absolutely need to try it!
Yarn Pumpkin
If you're good with yarn, you should use it to make some adorable little pumpkins to decorate your space. It's effortless plus cost-effective, and we 100% recommend it as your next arts and crafts project.
Gnome House Pumpkin
Do you love gardening and landscaping?
Well, then you should definitely try this pumpkin craft to make a little gnome home pumpkin for your garden. All you need is a pumpkin, a carving knife, and some paint, and you're good to go. And we just know that it would legit be the ultimate addition to your garden space!
Carved Pumpkin Lantern
You can also use your pumpkins as lantern holders. Just carve holes in the top and front of the pumpkin, clean it out and place a candle or other light source inside. If it's Halloween, this would be the ultimate décor idea for your home front. However, it's still a beautiful light idea, regardless of the time of year.
Sun Catcher
Just like dream catchers, you can also make a sun catcher. It's a great pumpkin craft and one that your kids can join in as well. Therefore, it's actually the perfect excuse for you to spend some time with them as well. So, get a hold of some contact paper and get crafting sun catchers!
Pumpkin Garland
Garlands are always a good idea. They add a special element to your space and thus, you should 100% make a garland of mini pumpkins to hang on your walls. What's more, you can add tiny bulbs inside to make it a sort of night light as well.
Candy Jar
Ditch glass candy jars for pumpkins because they're just not as cool as having all your Halloween candy dumped inside a pumpkin. We promise it's the craft perfect idea and you absolutely need to try it for yourself – Halloween or not.
Pumpkin Play Dough
Does your child tend to eat their play dough?
Well, what if we told you that that doesn't necessarily have to be a bad thing?
Yes, really! Just switch your regular play dough with pumpkin-based play dough so that when your child tries to eat it, they're actually getting some healthy nutrients – because that's gotta be a win-win!
Mason Jar Pumpkins
We warned you: these are some of the best pumpkin craft ideas because they require zero effort. And to make these mason jar pumpkins, you need only paint your collection of mason jars and that's it – for real. You see, arts and crafts don't have to be hard and you can easily try this one even if you're a complete novice.
Paper Plate Pumpkin
If you want to use pumpkin crafts as an excuse to spend some quality time with your child, then you should go for the paper plate pumpkin. Just get your child and yourself a paper plate and some paints and you're all set.
Pumpkin People
If carving pumpkins is not your thing, you can always just take a closed pumpkin and just paint over it. You can make it into one of your favorite characters or maybe even just a random face. But of course, don't forget the googly eyes because they make everything better! We promise your pumpkin people will look ten times cuter with googly eyes but yeah, buttons would work fine too. In any case, you should definitely try this pumpkin craft because it's awesome and the options are only as limited as your imagination – so don't be afraid to go a little crazy!
Beaded Pumpkins
So, you've got a thing for beads, eh?
Then why don't you try making pumpkins out of beads? It's kind of like making multiple bracelets and putting them together to form a pumpkin shape. It's pretty simple but would look pretty cute once it's ready.
Pumpkin Book
Do you have a worn-out book that you won't be reading any time soon?
You should turn it into a pumpkin! How? Spread out its pages in a circular formation and use glue to make it into a pumpkin. Oh, and remember to round the corners for a fine finish. It's the perfect décor idea for book lovers because it reflects their personality. After all, arts and crafts are all about self-expression, right?
Connect with Your Inner Crafter with Sunshine Crafts
Sunshine Crafts has the absolute best crafting ideas for both adults and children. So, if you need some inspiration for your next DIY project, just head over here. Plus, you'll also find everything you need to actually execute your crafting plans – and isn't that just neat?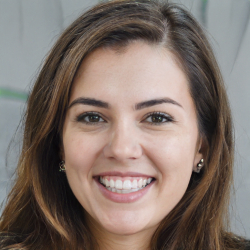 Latest posts by Annabel Buser
(see all)