If you love house plants as much as we do, you're probably also on a mission to find the best plant pots to show off your collection.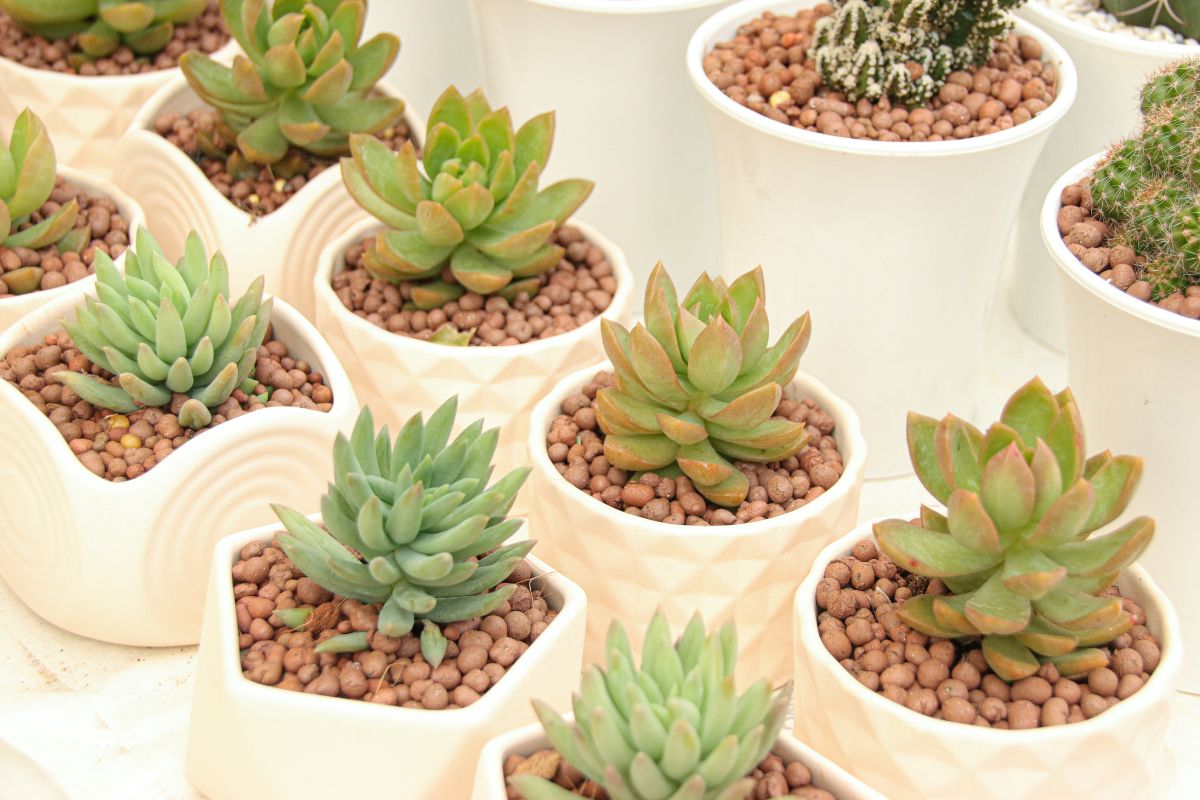 However, instead of simply buying the nicest plant pots you can find at your local home decor store, you might want to consider making your own cement and concrete pots using silicone molds.
Concrete is a highly durable material that can easily be decorated with paint, ink, or even fabric work. Purchasing a silicone mold along with some concrete can even work out cheaper than buying the ready-made pots.
In this article, we're going to be recommending some of our all-time favorite silicone molds for making concrete pots. We also have an FAQ section at the end of the guide to answer all of your questions about using silicone molds for casting concrete pots.
The Best Silicone Molds For Concrete Pots 
This 5-cavity silicone mold is perfect if you have several small succulents and no place to put them.
There are, as the name suggests, 5 holes in this single plant pot mold, so you can arrange 5 small plants in any order you like while keeping them neatly together in an aesthetically pleasing way. 
This is one of our favorite silicone molds for concrete flower pots because it's classy and minimalist without being boring.
We love the subtle stripes going around this small, round mold, especially since they show up so well on the finished concrete product. If you want to make your plant pots look a little more exciting, you can use your favorite paint color or add other decorative items.
This Square Terrace silicone mold is both simple and visually intriguing, so it's perfect if you want to add a centerpiece to your coffee table without taking up too much space or making too much of a statement.
The contour line pattern on top of the mold will complement any choice of plant beautifully without distracting from the plant itself.
We can't recommend this Two Hands Silicone Concrete Flower Pot Mold enough. Not only is it a lovely design, but it produces professional-looking results.
This mold would make the perfect thoughtful gift for anyone in your life who loves crafts and plants. Just bear in mind that it's quite shallow, so it's not suitable for plants with long roots.
This silicone concrete mold is cute, unique, and fun to use. From the geometric patterns toward the bottom of the mold to the adorable facial features at the top, this mold ensures that your flower pots and plants will draw the eye.
Since this plant pot mold does not come with a drain hole, you'll need to make sure that any flowers or plants you put in it are either false or don't require a draining pot.
If you want your flower pots to contribute to the natural aesthetic provided by your chosen plants, we recommend this Tree Stump Flower Pot.
The flower pot you can create with this mold looks like a realistic tree stump, even if you leave it unpainted, but you can always go ahead and decorate it with brown paint and even some leaf detailing if you like.
Gnomes make a charming addition to any garden, but you can bring this magical creature inside your home, too, with this Gnome Pot Silicone Concrete Mold.
We like that the design of the mold itself is quite minimalistic despite being easily recognizable as a gnome, leaving you free to add your own details and personality.
Another way to incorporate a natural element into your home decor to compliment your house plants is to use this Mini Eggshell Silicone Concrete Flowerpot Mold to make your own plant pots.
This mold is sold as a single piece but we recommend making several small eggshell plant pots since they're the perfect size for tiny cacti or succulents.
This Stair Design Round Silicone Flower Pot Mold is absolutely adorable and creates a neat, professional-looking plant pot that you can use to create a mini garden out of small plant species.
Of course, you can also use it to house a single, larger plant, but the small flight of stairs down the side of the mold makes a tiny garden the most obvious choice.
Similar to the stair mold we just recommended, this Terraced Building Flower Pot Silicone Concrete Mold will help you to combine the natural beauty of your plants with an urban pot design.
There are 7 holes in this mold suitable for potting plants, so we recommend getting a selection of succulents or cacti to bring this unique building design to life.
These Animal-Shaped Garden Planter Silicone Molds are so cute, and while you can buy just the fox design or the owl design, we couldn't choose just one!
Although these animal pot molds are small, they're big enough to accommodate an average-sized succulent.
This concrete silicone mold design is similar to the Two Hands mold we looked at earlier, except that it's in the form of a single hand making a fist.
We think it would complement the other hand design we recommended very well, although it's interesting enough to stand on its own.
Like the round striped silicone concrete pot mold we talked about earlier, this Oval Striped design suits a minimalist decor theme.
However, it's a little more unusual, so if you want your plant pots to look unique without sticking out like a sore thumb, this is a mold we recommend investing in.
If your home has a nautical theme, or you simply like boats, this Boat Silicone Concrete Mold will be a great match for your tastes.
Since the design for this boat mold is very simple without much detail, you can decorate it however you want, and aside from the general shape, it doesn't have to look like an actual boat if that's not the look you're going for.
For fans of classical art and sculpture, this silicone mold provides the opportunity to make your own bust of Venus, plus you get a pot for your plants at the end of the process!
This mold produces a detailed bust that is easily recognizable, and it's a good size for slightly larger house plants, so you don't necessarily need to limit yourself to cacti or succulents if you don't want to.
Cat lovers everywhere will love this flower pot silicone concrete mold, which is shaped like a cat lying down and is the perfect size for all kinds of succulents.
We had so much fun painting the cat flower pot we made with this mold, and it came out perfect.
Bees are important pollinators for various types of plants, so why not celebrate their hard work by making a plant pot using this Bee Pattern Silicone Pot Mold?
It has a honeycomb pattern all over the cylindrical pot as well as an adorable little bee detail on the front.
We think this Handbag Silicone Concrete Flowerpot Mold is a lot of fun to work with, and it's very detailed, too.
The finished concrete pot can be painted any color you like and will look amazing no matter how you choose to decorate it.
Another flower pot mold that creates the same natural look as some of the others we've suggested so far is this Clock Sack Flowerpot Concrete Mold.
If you paint the finished pot brown, it will look exactly like a real cloth sack thanks to the realistic shape of the pot and the texturing.
This Abstract Face Plant Pot Silicone Concrete Mold is minimalist and simple but will add a unique, artistic touch to your home.
We think the plant pot it produces looks great in neutral colors but can also be painted if you want something brighter.
If you want to represent the principle of Yin and Yang through your home decor, this Bagua Shape Plant Pot Concrete Silicone Mold is the perfect way to do it.
We recommend painting the finished pot white so that it can contrast with the soil like the traditional design.
This Textured Silicone Concrete Pot Mold comes in 8 different designs. All are a different shape and have a unique texturing effect. However, what they have in common is that they're affordably priced and easy to work with.
If you're looking to add a spooky, gothic element to your home decor, whether it's for Halloween or year-round, we suggest this Small Skull Silicone Flower Pot Mold. It's high-quality, versatile, and a great size.
Planting your cacti and succulents in succulent-shaped pots is a fun and unique idea, and this Succulent Plants Silicone Mold will help you to do exactly that. It's available in 3 different sizes, too.
We love this Conch Flower Pot Concrete Silicone Mold and we think you will, too. It comes in 2 sizes but you can get both for a discounted price.
Frequently Asked Questions 
What Is The Process For Casting Concrete?
To cast concrete, you need a bucket and a mix of water and cement. You'll need to stir the mixture with something to combine it fully before pouring it into your mold and leaving it to dry.
Can I Make My Own Silicone Concrete Molds?
You can make your own silicone molds with a mixture made of pure silicone, water, and dish soap. There are plenty of online tutorials showing the exact method.
How Do You Stop Concrete From Sticking To Silicone Molds?
If you find that your concrete is sticking to the silicone mold you're using, try coating the inside of the mold with a lubricating or release agent.
Final Thoughts 
While it's possible to make your own silicone molds to create concrete pots for your plants, buying a pre-shaped mold is easier, and there are so many fun designs to choose from on sites like Etsy.
Which of our top 25 silicone molds will you choose for your next concrete plant pot project?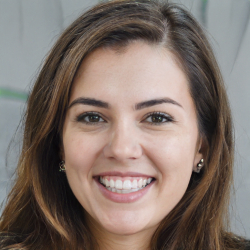 Latest posts by Annabel Buser
(see all)