Do you throw away your popsicle sticks?
Well, maybe it's time to stop doing that. You see, popsicle sticks can be used to make so many beautiful things. So, if you've got a thing for arts and crafts, then you should definitely try these popsicles stick craft ideas that we've gathered just for you!
Tic Tac Toe Board
Tic tac toe is just one of those things that everybody loves, so why not make your own tic tac toe board with a few popsicle sticks? It's quite simple and easy and doesn't cost anything. Plus, you can paint or design it however you like – which is obviously great!
DIY Puzzles
Puzzles are a great activity to keep your brain active but what if we told you that you can make your own puzzle?
Because with popsicle stick crafts, you actually can! Start by gluing your popsicle sticks together to form the board of the puzzle. Then draw and paint your favorite picture on that board. Maybe you could even just paste a printed picture on top of the popsicle board. And once it's ready, cut it up into pieces, as in a puzzle – and voila! You'll have a personalized puzzle game in no time!
Hexagon Shelves
Home décor is expensive, but it doesn't always have to be! You can literally use popsicle stick crafts to make hexagon shelves that you can put up in your room. Of course, you can also decorate these shelves to match your room theme. And we just know that you'll love it!
Painted Photo Frames
Photo frames are yet another great popsicle stick craft idea. So, gather a few popsicle sticks and make your own photo frame for your favorite pictures. Plus, it would make a genuinely adorable gift as well.
Popsicle Stick Mirrors
And did we mention you could also make a really cute mirror with your popsicle sticks? Because you can and it's awesome! The popsicle sticks will form the border of the mirror and you can hang it in your dressing room – and it will be a wonderful addition.
Bird Feeder
Popsicle stick crafts can be quite useful. For instance, you can make a bird feeder for your lawn to enhance its beauty by ensuring that beautiful birds keep frequenting it. Not to mention, it's super easy to make.
Farm Animals
If you have kids, you absolutely need to try this popsicle stick craft with them. Get them to draw their farm animals on these sticks and then use them as puppets. It would not only be a great activity to keep them busy but also a wonderful opportunity for you to spend some quality time with them.
Popsicle Airplane
Popsicle airplanes are also quite simple and easy to make. And it's a great idea for a fun activity that you can do with your kids. So, save your popsicle sticks the next time you have ice cream and get crafting!
Drawer Set
Popsicle sticks can be used to make a no-hassle drawer set for your room. So, you can keep your things organized without having to spend loads of money on getting wooden dressers. Since popsicle sticks are actually made of wood, these drawers would be able to handle sufficient load as well – so really, there's no reason not to try!
Monster Puppets
Just like the farm animals, you can also use popsicle sticks to make cute little monsters. Just get some googly eyes, paint, and some string to make the hair – and don't forget to involve your kids as much as possible. We can guarantee that they'll love it!
Flowerpots
Yet another great popsicle stick craft idea is to make flowerpots, especially for your indoor plants. It's an excellent way to add a little excitement to your garden or living room. And since you're making it yourself, you could always paint it to go with the overall vibe of the room.
Tea Coasters
You can also turn your popsicle sticks into tea coaters and then decorate them as you wish. Maybe you can even add a cute little quote or affirmation which you can reiterate every day with your morning coffee – something like 'you got this' or 'be yourself'. This would make a great start to your morning. So, get yourself some popsicle sticks and make your very own tea coasters just the way you like 'em!
Dreamcatchers
Dreamcatchers apparently protect you from nightmares. They 'catch' good dreams and trap the bad ones to ensure that you enjoy a peaceful slumber every night. Plus, they look super cute and you definitely need to try this popsicle stick craft to decorate your home. Or better yet, you can even give one as a gift to someone you love so that they will always have sweet dreams. It shows that you care and is also an amazing home décor item. Hence, this absolutely needs to be your next crafting project.
Playing Cards
Playing cards are cool. But the only thing that would make them cooler is probably adding a DIY touch. And you know how you can do that? Well, you should try using popsicle sticks to make your own playing cards. Each stick will serve as one card and you just need to draw the assigned letter plus the assigned suite onto it with a pen or marker – and there you have your very own personalized deck of cards.
Side Table
Just like making a hexagon shelf, you can also try this popsicle stick craft to make a side table. Just stack the popsicles on top of each other to add height. But make sure you don't put too much weight on this table because it might not be able to sustain it.
Get Your Art Supplies from Sunshine Crafts
Now that you're ready to get working on popsicle stick crafts, you can stock up on arts and crafts supplies from Sunshine Crafts. Oh, and you can also get loads of crafting inspiration here – just give it a try!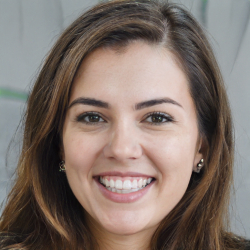 Latest posts by Annabel Buser
(see all)