As a way to celebrate the coming of spring, you may want to begin doing some arts and crafts that use a lot of flowers in their design. But even in the colder months, adding some floral elements to your home is an excellent way to bring some warmth into your home.
Whether you want to use real or artificial flowers in your crafts, these do-it-yourself flower ideas may bring the natural beauty of a spring garden into your home and keep it there all year long.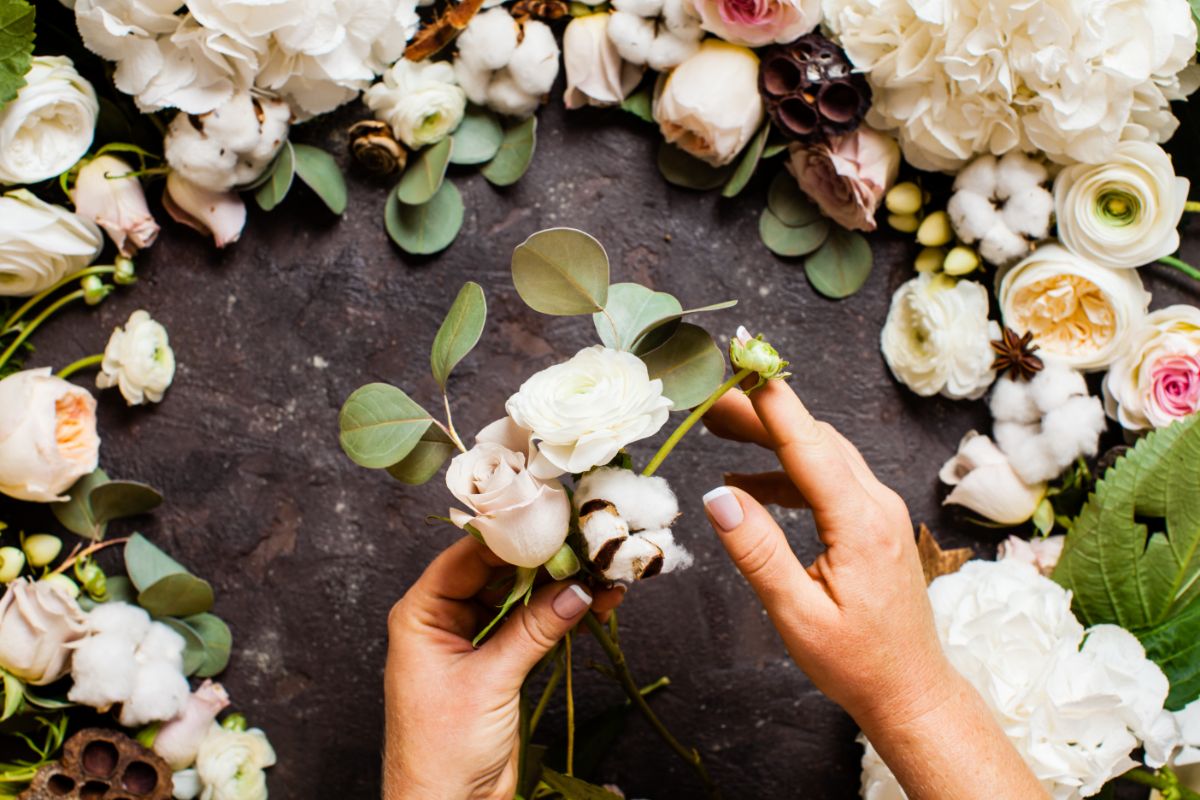 A lot of these crafts on our lists are pretty easy to do, so they will be fun for all the family to try out.
Here are some of our favorite flower craft ideas for spring, ranging from seasonal floral wreaths and presents to décor and more.
These ideas may be used for a variety of occasions, including Mother's Day, and May Day, or to sell at craft fairs or products for your small business, and much more!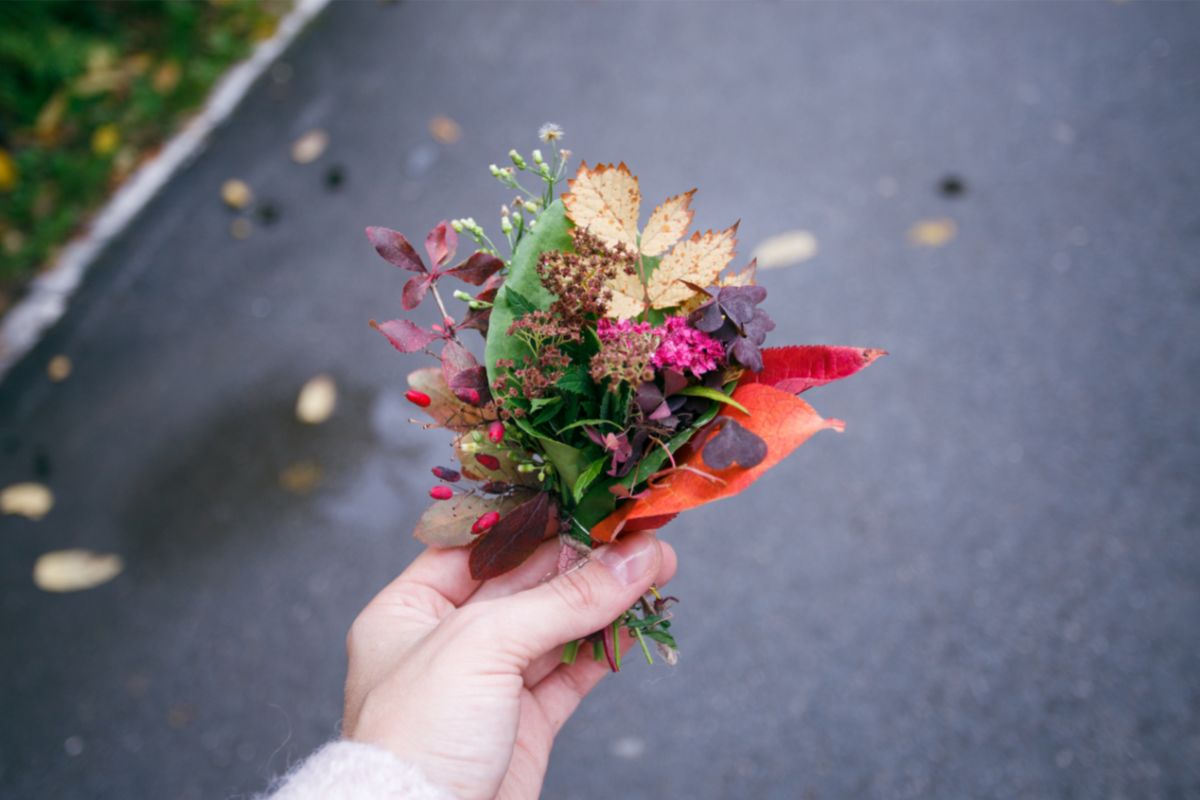 These dainty flowers are enchanting gifts and may be swiftly attached to a card or message to add a bit of personalization to either.
If you want to give your mother a more personalized bouquet of flowers on Mother's Day, this is an excellent craft to do.
This craft seems like it would be a bit difficult to do, but it is a lot easier than these professional-looking prints make it seem.
This do-it-yourself flower project involves a little amount of work on your behalf. Printing and framing the beautiful flower patterns that are provided for free by Bless'er House is all that is needed to get the desired effect.
This flower arrangement art piece is going to look fantastic on the gallery wall of your farmhouse or rustic-styled home.
By adding these labels on Mason jars and milk bottles, you can give your containers the appearance of charming apothecary jars. The labels, which are inspired by older designs, are reminiscent of those that used to be found on perfume bottles found in the Victorian era.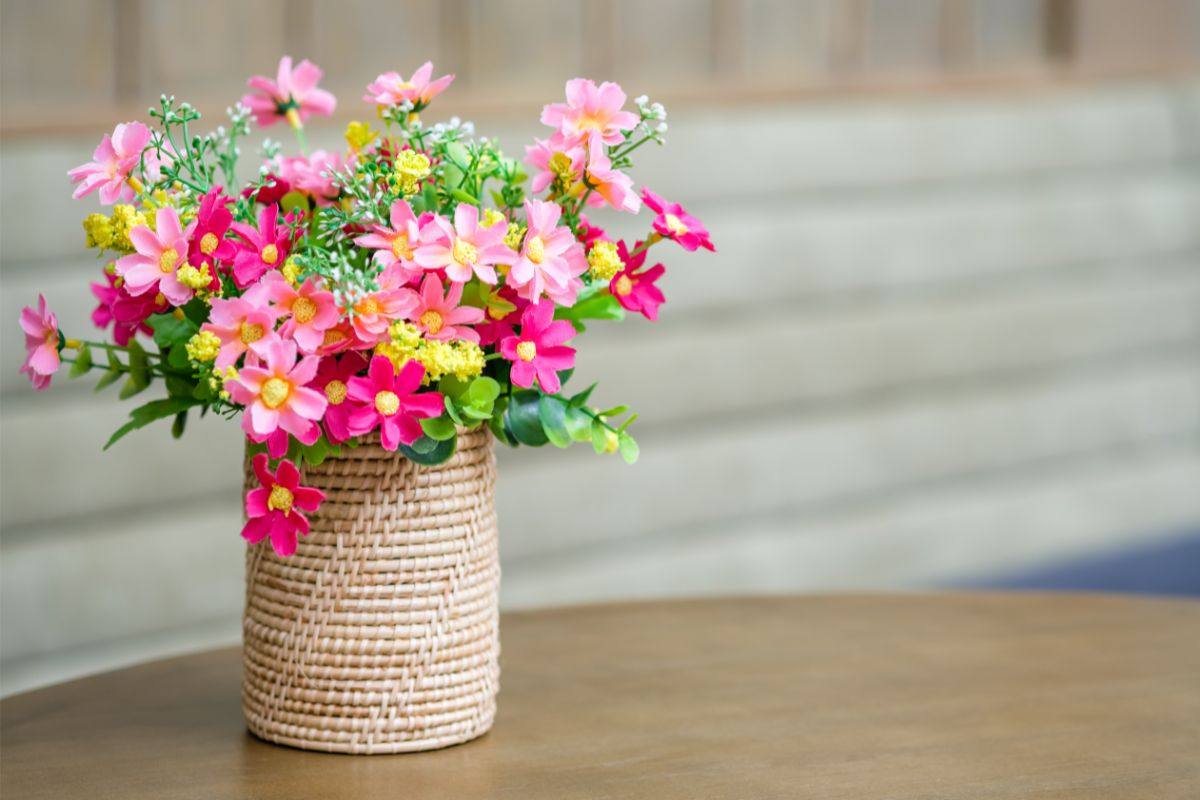 Not just floral foam or glass marbles may be used to keep flowers standing straight; there are a variety of other methods as well.
This particular arrangement, which can be seen in Paula Pryke's book Decorating with Flowers, makes use of an assortment of vintage milk bottles as its supporting structure.
Setting up nine containers of the same size in three rows of three each is all that is required to complete the task. Following that, you should take some gardener's twine and wrap it twice around the cluster before tying off both ends.
To finish off the flower arrangement, place anywhere from two to three stems into each individual container.
Who says that the only way to put flowers is in a container? An old shipping pallet may be repurposed into a beautiful vertical garden if you follow the steps outlined in this ingenious do-it-yourself project.
This is an excellent craft to try if you want to bring more color into your garden. As it is a vertical planter, this craft does not take up much floor space. If you are a bit short on outdoor space, this is the perfect craft for you.
This fun craft to try during the spring season involves flowers that provide a nice contrast to the brilliant blue of the mason jars. These jars can then be used as mini vases to hold fresh flowers in.
Decorating your mantel with a stunning paper garland is the ideal way to make the most of the holiday season. This craft is pretty easy, so is a good one to try with your kids.
Also, by changing the colors of the materials used, you can change this craft to match certain seasons or holidays (like Christmas), meaning that you can easily do this craft year-round.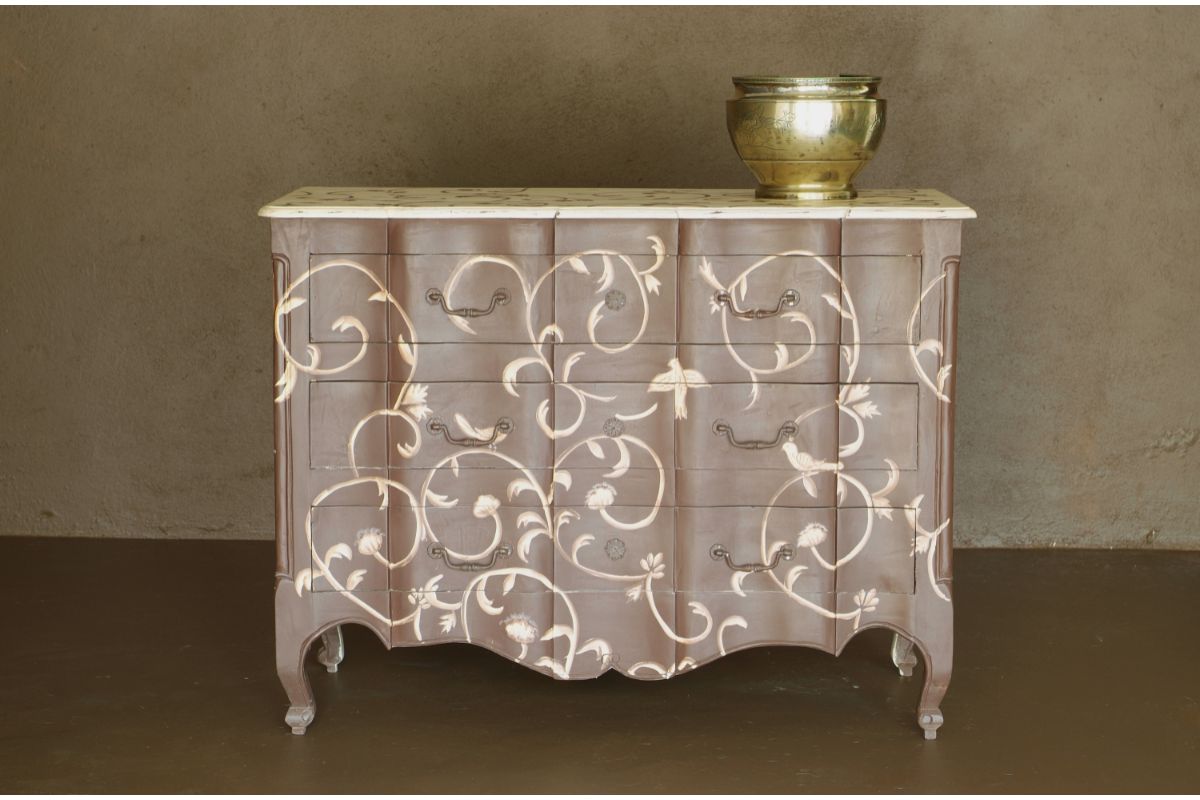 If you want to easily change up the look of your bedroom without having to repaint the whole room, you should give this craft a go.
To do this craft, make paper photocopies of a botanical fabric first, and then, using a utility knife cut selected sections of the printout of the paper where it adheres to the paper.
Before you apply the decorations using glue with a medium level of strength like Mod Podge, you should first make a strategy for the placement of the botanicals on the dresser. After that, you should remove the drawer knobs and close the dresser drawers.
After the drawers have had time to dry, you will need to work a razor blade between them for them to open properly.
Applying a layer of acrylic sealer that is clear is the final step of this larger project. This seals in the floral print and makes sure that the floral prints won't fall off of the dresser.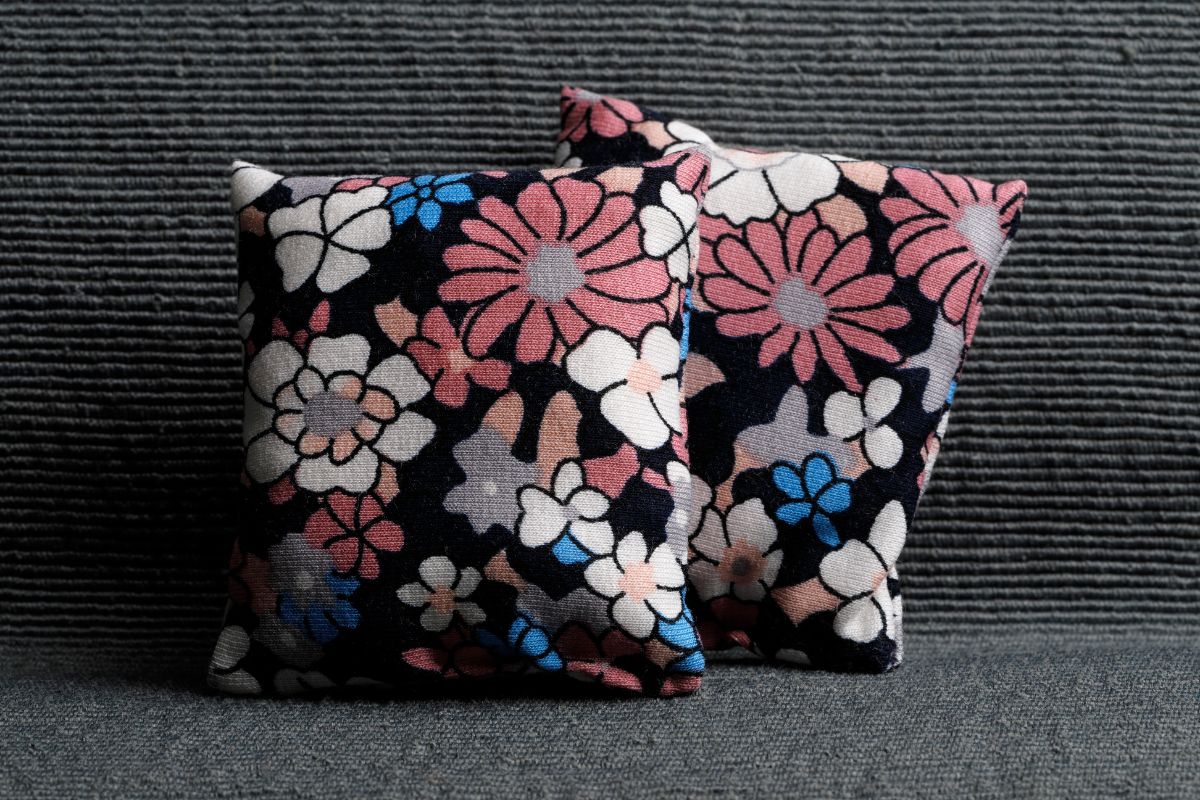 The use of these delicate materials gives furniture that would normally be considered modest the appearance of having a garden-inspired freshness. It just takes one yard of fabric to make a throw cushion that is 16 inches by 16 inches in size.
This is the standard fabric size meaning that it is easy to find and buy, so you can get started right away.
If you have some floral broaches that you don't wear anymore but you still want to show it off, then this is an excellent craft to try.
Converting old brooches into magnets for your refrigerator is a better use for them than letting them gather dust in a jewelry box, and this craft gives them a new lease of life.
To begin this craft, remove the pin hardware from the back of each brooch using a pair of needle-nose pliers; the majority of the fittings should come out easily.
Next, secure a powerful magnet to the back of each brooch using a little bead of adhesive; we used Gorilla Super Glue. Allow the item to dry naturally in the air overnight and you're all done!
This flowery cloche, which was inspired by a scene from Disney's Beauty and the Beast, will help in bringing the film to life in a more tangible way. For young and old Disney fans, this is the perfect craft to try.
Celebrate one of the biggest springtime holidays by making these unique seed bombs. Wrapped in fabric to keep everything secure, these seed bombs can be given to friends, family., or neighbors if you want to share the flower love.
Throw these in your garden and watch the bright flowers grow!
Who says that wreaths are just for Christmas? Wreaths are a very easy craft to do, which is why these are becoming a decoration that can be made for all holidays, seasons, and events!
This spring wreath looks absolutely gorgeous hanging on your door. The faux flowers and greenery look so real that you can almost smell a fresh flower scent on them. Switch out the colors or faux plants you use to add your own personal touch to this craft.
The final touch of flowers is a beautiful accent to whatever table arrangement you choose to create. These flowery napkin holders are a wonderfully affordable alternative because they are constructed out of recycled shower rings (yes, really!).
This makes them environmentally friendly as well.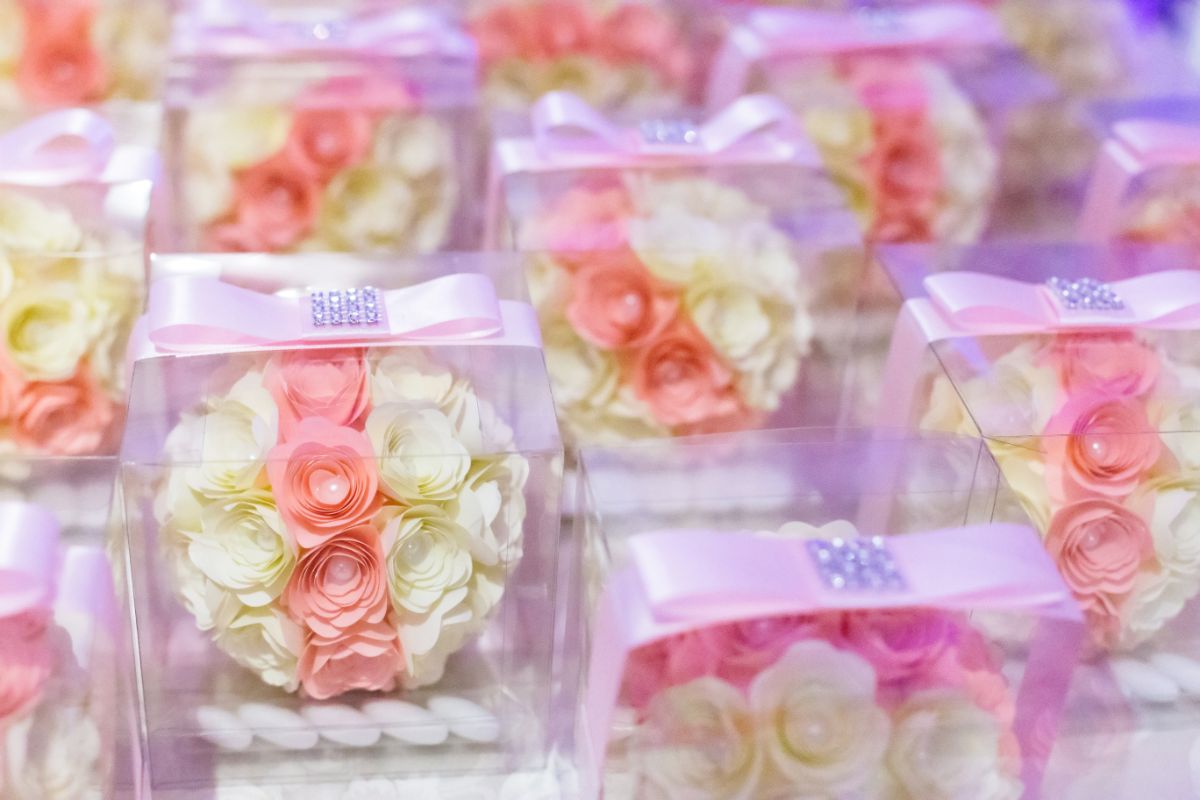 Floral favors are a great craft to try if you want to make simple but elegant favors to give to guests after an event. These would be the perfect favors to give out to friends and family after a springtime wedding or engagement party.
Nosegays are the best choice of flower to use for party favors since they are delicate and small flowers sourced from either the garden or the florist's store.
You may make your own ribbons at home by using pinking shears to cut floral materials and then tie them with ribbons that you have manufactured yourself.
To ensure that the flowers remain as fresh as possible during the celebration, you should cut them the morning before the event.
For an added touch, you should provide your guests with little flower vases or containers so that they may carry the flowers home with them when they leave.
Summary
Doing arts and crafts projects are an excellent hobby that not only builds skills but is also quite relaxing for many people as well. These springtime floral crafts would be great for anyone to try.
Some are ideal for home or event decoration, while others, like the mason vases, are a simple craft that can simply and easily elevate the look of your home. If you want to bring a touch of the spring season indoors, any of these crafts would be excellent to try out!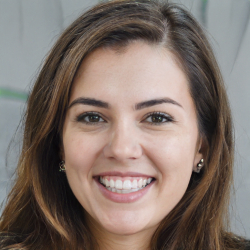 Latest posts by Annabel Buser
(see all)