Do your kids just love dinosaurs?
Well, maybe you can use this to your advantage by keeping them busy with easy dinosaur crafts that they can do without making a big mess. In fact, trying dinosaur crafts can be the perfect excuse for you to spend time with your child. So, read on for our list of the best dinosaur crafts that you absolutely need to try today!
Paper Bag Dinosaur
Crafts don't have to be super complex to be fun. And a paper bag dinosaur is the perfect example of this. All you need is a paper bag, a pair of scissors, and some glue to make a cute little dinosaur out of a plain brown paper bag. It's easy, simple, and doesn't demand a lot of time either. Hence, you should definitely get your kids to make these.
Play Dough Dinos
Playdough is great for kids because it essentially doesn't require you to keep a very strict eye on your child. Of course, you'll need to ensure that they don't try and swallow the play dough but apart from that, it's a fairly safe activity that they can get done on their own. Not to mention, you can always just get non-toxic play dough so your kids can genuinely manage on their own. Just give them playdough in different colors to make their favorite dinosaurs. Oh, and try not to give too many instructions about what it should look like because you want them to get as creative as possible. Let their imaginations run wild.
Shape-a-saurus
Another great activity for a dinosaur-loving kid is to provide shapes cut to make a dinosaur. Basically, your child will have to put together these shapes in the right order to make a complete dinosaur. It's a great test of their fine motor skills as well as their IQ and memory. So, cut up some dino parts and let your kids free.
Dinosaur Paper Hat
Did you know that you could also make a hat from just paper?
Well, it's actually super simple. All you need is some paper, scissors, and glue. Use these to cut out a line of triangles/spikes for your hat. These spikes should run along your child's head all the way to their mid back. And of course, don't forget to make the round headband part where you'll attach these spikes, so they can actually wear the hat. We love it and we're sure your child will too – so grab some paper and get crafting!
Paper Plate Dinosaur
Paper plate dinosaurs are also one of the best dinosaur craft ideas for kids and require a very limited number of items. You'll need a paper plate, paint, scissors, and glue – and you're good to go. Again, don't be too specific about how you want the dinosaur to turn out. Give your child some room to explore their own thoughts and come up with the best dinosaur that they can!
Paper Pterodactyl Puppet
The pterodactyl puppet is both a fun craft and a fun toy for your kids, so if you want to try out dinosaur crafts, we suggest that you start with this! It's nothing too complicated, though your child might need a little assistance when they're making their first one. So, be as supportive as possible and remember that the whole point of these crafting activities is to help your child learn and keep busy with something productive. And of course, having fun is half the work – so make sure to have loads of it with your child!
Handprint Dinosaur
For a handprint dinosaur, you'll need to get your child to trace out their hands on paper and cut it out to form the trunk and legs of their dinosaur. But don't forget to add a head and neck. This is also one of the easiest dinosaur crafts ideas on this list, specifically one that your child can do without needing a lot of assistance. So, grab some paper, a pencil, and scissors, and get crafting!
Dinosaur Necklace
Dinosaur necklaces are super cute and obviously a great way for your child to flaunt their love for dinosaurs. So, grab a dinosaur toy (or make one yourself) and latch it onto a string (chain). Hang this around your child's neck and watch as their eye light up and their face stretches into a smile. But just remember to keep them involved during the making of the necklace as well. They will love it all the more if they get to make it themselves. It's one of those moments where you're making memories that'll last – so make them count!
Dinosaur Feet
Another cool dinosaur craft to try is the dinosaur feet made from cardboard. The best thing about these is that you can actually get your child to wear them, and thus, you could even use them for when they want to dress up as a dinosaur. Trust us, they'll absolutely love it! And it's not an expensive craft either – you just need some cardboard, scissors, glue, and of course, paint. So, stock up on your supplies and get ready to make some dinosaur feet.
Fossil Cookies
Fossil cookies are probably one of the most creative craft ideas on this list but surely a wonderful way to teach your kids about the concept of fossils. Make some cookie dough and use a dinosaur stamp to make an imprint on the formed cookies before you bake them. And once they're baked, they'll have little dinosaur fossil-like imprints in the middle. Again, make it a point to involve your child as much as possible so they'll get to learn and have fun as well.
Dinosaur Clothespins Puppets
If you have a few spare clothespins at home, then you should definitely try your hand at a dinosaur clothespin puppet. But unlike what the name suggests, they're not too hard to make. First, you need to draw a regular dinosaur on a piece of paper or cardboard. Then cut it out and attach it to a clothespin such that that clothespin is like the dinosaur's mouth. And voila! The only thing left to do now is conducting a puppet show!
Dinosaur Mask
When it comes to making dinosaur masks, they can be as simple or as complicated as you wish. We recommend going with something a little more laid-back for the first time. Cut out a semi-circle from cardboard or colored paper. Cut out holes for your eyes, nose, and lips, and check to see if it fits right. Once you've adjusted the holes, add on a piece of string so your child can actually wear the mask. Now, after you're done with this, you can try making more customized masks as well. In fact, you can even make 3D masks once you get the hang of things – cool, right?
Dinosaur Sock Puppet
Another cute dinosaur puppet craft uses simple socks. Now, we've all made our fair share of sock puppets. And these puppets are really no different except that they're made into dinosaurs. Keep a pair of googly eyes handy. Stick them onto the top of your sock on either side. Cut spikes from cardboard and add them along the top of the sock down its length. And finally cut out sharp triangles from white chart paper and add them on as the dinosaur's teeth – and you're all done!
DIY Inflated Dinosaurs
This one is probably the easiest dinosaur craft idea on this list because it only requires a balloon, chart paper, scissors, and glue. Start by inflating the balloon which will serve as the dinosaur's trunk. Cut out a head, neck, legs, and arms from the chart paper and stick them onto the balloon to complete your dinosaur. It's quick and easy, and we promise your kids will have loads of fun making these, especially because they can do most of it on their own.
Dinosaur Soap
The easiest way to make dinosaur soaps is by investing in a soap-making kit. This would either help you make soap carved as dinosaurs or transparent soap with dino toys inside. Either way, it's a super fun activity and your kids will absolutely love making these. What's more, it will make bath time ten times as fun because your child will actually be excited to use their new soap in the bath. And that's obviously good, right?
Get Crafting with Sunshine Crafts
If you enjoyed this article about the best dinosaur craft ideas, we promise there's loads more where this came from. So, whether you're looking for crafting inspiration or just your everyday arts and crafts supplies, then Sunshine Crafts should definitely be your go-to. We always have fresh new craft ideas that you can do with your child to spend some much-needed quality time. And the best part about these craft ideas is that they don't need any special equipment or mad art skills to get started. So, why wait? Head over to our website for ideas and get crafting already!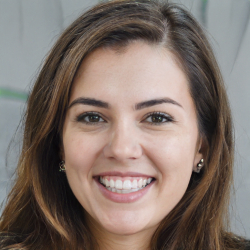 Latest posts by Annabel Buser
(see all)