Did your Hogwarts acceptance letter get lost in the mail?
Are you tired of dealing with stupid muggles?
Well, maybe it's time to take things into your own hands. So, check out our list of the best Harry Potter crafts because they're a must for all Potterheads!
DIY Magic Wand
How can you call yourself a wizard if you don't even have a magic wand? So, first things first, make yourself a DIY magic wand using paper and some paint. And whip out your spell book because you're finally ready for the magic!
Bookmark
If you're a Potterhead, you'll need a bookmark for when you re-read the series for the umpteenth time. So, go ahead and make a personalized Harry Potter bookmark with your favorite character or favorite quote. It's quick, it's easy, and it's definitely loads of fun.
Harry Potter Knitted Scarves
Another Harry Potter craft that's also an absolute need is a knitted scarf of your Hogwarts house. So, what if you didn't get your acceptance letter from Hogwarts yet? It's not like you don't know what house you're in already (we know you've taken the quiz a gazillion times on Pottermore just to try and get your favorite one). So, yeah, whether it's Gryffindor, Ravenclaw, Hufflepuff, or Slytherin, take out those knitting needles and get knitting!
Pen Holder Mason Jars
You can also make a custom pen holder using a mason jar. Paint it with your designated Hogwarts house emblem and set it atop your study table. After all, you should proudly flaunt your house even if these muggles just don't get it!
Pencil Wands
Remember it's the wand that chooses the wizard and not the other way around, so if you're more of a pencil wand kind of guy, then you should make a pencil wand instead of a paper one. It's fairly simple – all you need is a pencil and some paint, and you're all set! And honestly, this is 100% the first Harry Potter craft you need to try because you're practically useless without a wand. So, stop whatever you're doing and get yourself a wand!
Hogwarts House Bracelets
Yet another one of our favorite Harry Potter crafts is the Hogwarts house bracelet. Make a simple bracelet using the colors of your Hogwarts house and wear it proudly to represent your house. Because come on, not everyone can be part of the world's best wizarding institute so you definitely need to proudly show off your house colors!
Lightning Bolt Bookmarks
Speaking of Harry Potter crafts, you also absolutely need to get yourself a lightning bolt bookmark – or what's even better, make yourself a lightning bolt bookmark. All you need is a chart to draw and cut out a lightning bolt and you're cool. It's very simple, and thus, there really isn't a reason for you to not try making one. In fact, you should make lots of bookmarks to give out to your other Potterhead friends as well.
Broom Pencils
Quidditch fan, eh?
Well, make some personalized Quidditch merchandise by turning your pencil into a broomstick. It doesn't require a lot of effort and still allows you to celebrate your love for the sport. So, bring out your art stuff because this can't wait – make yourself some Quidditch brooms – we promise it's just as fun as it sounds!
Paper House Ties
Hogwarts houses are like a home. So, if you want to show your pride in belonging to a certain house/family (because obviously, you do), then make yourself these house neckties. Oh, and they're no-sew – you just need some paper and paints and you're good. So, basically, super easy to make. Hence, there's really no reason to not flaunt your Hogwarts house in the face of your Squid siblings because obviously!
DIY Quill Pencil
You can also make your own quill using a pencil. Yes, we do mean turning your pen or pencil into a quill feather. All you need to do is attach a feather to your pen such that it hides the actual pen from view and you have yourself a brand-new quill! Thus, if you want to try a new Harry Potter craft, start with this one!
Flying Keys Chandelier
Remember the flying keys from Harry Potter and the Philosopher's Stone? Well, how about you make some of those and hang them with little threads to make a sort of miniature chandelier – cute, right? Well, yeah, we love the idea just as much as you do and that's why we're telling you that you absolutely need to make one for yourself like right now!
Golden Snitch Bath Bomb
If you love bath bombs, you're going to go bonkers for this golden snitch bath bomb. It's our favorite Harry Potter craft and you really do not want to miss it. So, do yourself a favor and make a DIY golden snitch bath bomb!
Deathly Hallows Dreamcatcher
Dreamcatchers are just so cute, and if you make one shaped like the Deathly Hallows symbol – that's some serious next-level shit! So, make your dreams sweeter than your reality with this magical dreamcatcher. Whip out your art supplies and make one right now- we mean it!
Hogwarts House Banner
We just can't get enough of our Hogwarts houses, which is why most of our favorite Harry Potter craft ideas involve flaunting the colors of our house. And this one, too, involves just that. Hence, if you're as proud of your house as we are (because you should be), then you absolutely must make yourself a banner and hang it in your room – we promise it's the perfect way to Potter-ify your room!
Golden Snitch Candy
If you're not really an artsy person and just need an actual zero-effort Harry Potter craft idea, then this one is for you! Just get some candy, wrap it in golden paper, and add on some wings to make it look like a golden snitch – and there you have your very own golden snitch candy!
Get More Craft Ideas on Sunshine Crafts
If you loved this piece about Harry Potter crafts, there's a lot more where this came from. Just head over to our website and check out all the amazing craft ideas we have lined up for you. Plus, if you need art supplies, we've got you covered on that front too!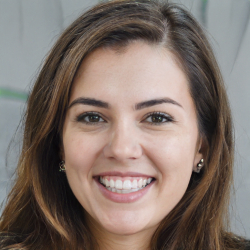 Latest posts by Annabel Buser
(see all)