Are you fond of DIY crafts?
Because we made a list of the best acorn crafts for you to try today. And the best part? They're all super easy to execute. You don't need any special tools or anything – you don't even need to be an expert crafter. Even a beginner could totally nail these crafts, and so, you 100% need to try them for yourself!
An acorn wreath is probably the most beautiful way to decorate acorns. You can make a wreath to hang on your front door, or even inside your house. Either way, it will look great, so definitely worth a try.
Napkin Ring
Enter your text here...
Acorns can make a genuinely beautiful napkin ring, and it's not even that hard to DIY. But we promise it will look absolutely gorgeous. Hence, you 100% need to try this right now!
Acorn Vase
You can also join your acorns in a sort of vase formation to make a flower vase – it's cute and it's easy. What's more, maybe you can even get your kids involved to make it twice as fun. Oh, and don't forget the flowers to complete the look. We suggest artificial or handmade flowers because they won't wilt and die.
Oakleaf & Acorn Basket
This Oakleaf and Acorn Basket is one of our favorite acorn crafts because it's seemingly simple yet produces one of the cutest baskets ever. All you need is some Oakleaf, acorns, and a little glue to keep everything together. The Oakleaf will make the sides and bottom of the basket and the acorns will go all the way around the top/edges. And there you have your adorable acorn craft basket in no time!
Adorable Birds
If you're into painting, you should go ahead and try this adorable bird acorn craft to make cute little birdies. You can decorate your room with them or even just put them on your bedside. Either way, they'll add a really nice, cutesy touch to your space. Thus, you should definitely try making them.
Pinecone & Acorn Apothecaries
Another wonderful acorn craft combines acorns with pinecones to make apothecaries – it's both useful and fun to make. So, do try it out if you have acorns at hand.
Painted Acorns for Display
Speaking of acorn crafts, you can also paint your acorns and just put them on display as is. In fact, you can also try half-painting them because it looks even better. Go for a color that pairs well with the natural brown of the acorn, and then put all your painted acorns in a dish at the center of your drawing room table. And since it's so effortless, you need to try it for yourself right away! And you know what? It's just simple painting, so maybe you can even let your kids help out. It would be a golden chance to spend time with them while also getting the job done.
Acorn Photo Frame
You can make your own photo frames using acorns and you don't need any crazy tools or materials to do it. Just get your acorns and join them together to form a frame - that's it. It really is that simple. So, if you're looking for a new arts and crafts project to try, it absolutely needs to be this one!
DIY Acorn Cap Candles
The acorn cap candles are our personal favorite acorn crafts because of how quick and easy yet super cute they are. First, you'll need to separate the acorn caps from the rest of the nut. Then pour in candle wax (into the cap part). Add a little thread where you'll light the candle. And of course, you can try scented wax to make scented candles – because obviously, they're so much better!
Acorn Cap Bird's Nest Necklace
Another fun way to use acorn caps is to turn them into cute little nests, and then use that as a pendant for a necklace. Because come on, who doesn't love DIY jewelry? It's cheap yet gorgeous! So, this totally needs to be the first acorn craft project that you try!
Christmas Ornaments
Christmas ornaments are expensive but that doesn't mean your Christmas tree should stay empty because you can just make your own ornaments at home – that too, with a bunch of acorns! And no, you don't even need any complicated machines or tools to make it happen either. Just grab a paintbrush and some silver paint to decorate your acorns. It gives them a very regal feel. So, yes, definitely worth a try!
Acorn Bells
It's fascinating all the wonderful things you can make out of acorns, using just basic art supplies. So, if you're up for some artsy magic, you should absolutely try your hand at these acorn bells - they're the perfect home décor item. And we promise they're so worth the effort!
Cute Acorn Dolls
This is another acorn craft idea that you can use to make all sorts of acorn characters or dolls. Also, we suggest that you do this with your kids because they will absolutely fall in love with the idea, especially if they're already into arts and crafts. So, you make adorable little acorn dolls while also spending some much-needed quality time with your kids.
Affirmation Acorns
Yes, acorns are small but you can still write on them. You can write little affirmative words on your acorns to create wall art for your bedroom or lounge area. Paint your acorns a solid color and use a marker to write on them. And then simply hang them on your wall to create unique wall art.
Happy Acorn Necklaces
Remember the acorn dolls? Well, we can even further simplify things to make happy acorns. All you need to do is draw smiley faces on your acorns along with eyes and a nose. And then you can hang these on a chain and wear them as a necklace – cool, right?
Get Artsy with Sunshine Crafts
Sunshine Crafts is your one-stop-shop for all things arts and crafts – from basic supplies to complicated tools, and even useful tips, you will find all things art right here.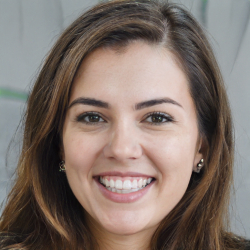 Latest posts by Annabel Buser
(see all)