Do you love food or crafts (or even both)?
Because we have the ultimate collection of food craft ideas, just for you. And you absolutely need to give them a try at least once in your life!
Fruit Fans
Fruit fans are probably the simplest food craft ever but they say there's beauty in simplicity. So, you should definitely try making little fans out of your fruit. We suggest trying a mango because it's probably the easiest option.
Rainbow Waffles
If you love waffles, you're going to love these rainbow waffles! You need to make them just like regular waffles except that you should divide the batter into batches and then add different food colorings to all the sections. And then add squirts from all the different batches into your waffle maker. Alternatively, you could also try this with pancake batter to make rainbow pancakes. Either way, we guarantee that these rainbow waffles or pancakes will look as good as they taste!
Marshmallow Snowman
There's something inherently cute about marshmallows, but you can make them even cuter with this food craft. Just take a piece of licorice to join two marshmallows together and add arms and legs. We promise it'll turn out absolutely adorable!
Sugar Cookies
Sugar cookies can be made into all sorts of shapes and colors and decorated with frosting to make different characters. Plus, they require limited ingredients which you'll probably already have at home. So, if you're looking for a food craft to try, then this is probably the one.
Marshmallow Paint
If edible paint sounds like a good idea, then you absolutely need to make marshmallow paint. Because honestly, your food décor options are essentially endless with edible paint. All you need to do is to melt your marshmallows and add in food coloring – and there you have your own edible paint which you can use on cakes, cupcakes, pancakes, rice crispies, brownies – you name it!
Rainbow Pasta
We just can't get enough of rainbow food crafts which is why rainbow pasta is the next craft idea on our list. You can divide your pasta into batches and dye them all different colors. And then mix them up at the end to create rainbow pasta. But since it's not a lot of extra effort, we definitely recommend that you try making this.
Apple Donuts
To make apple donuts, you should cut up your apples in circular, donut shapes with a hole in the center. Then add frosting and sprinkles to complete the donut look. Not to mention, apple donuts are so much healthier than regular donuts. And thus, you absolutely need to give this a try!
Edible Sugar Glass
Did you know you could make glass out of sugar?
Well, you can and it's freaking awesome! You can use it in all sorts of fun food crafts, especially cakes, and we promise it will look super cool. What's more, it's also edible so it's also child friendly. Hence, there's really no reason to give it a try!
Emoji Pizzas
Mini pizzas are great but have you tried emoji pizzas?
They're like regular pizzas except that they're not because they have smiling, frowning, or funny faces. The point is they look super cute and you will have twice as much fun eating them instead of boring old pizza. So, if you have a thing for cooking or baking, this food craft definitely needs to be your next project!
Confetti Sprinkle Lollipops
You can make confetti sprinkle lollipops with some sugar syrup and sprinkles. Just mix them up, pour the mixture into a lollipop mold, and let set. It's sweet and looks good too. So, you should 100% give this a try!
Deviled Chicks
Forget deviled eggs because deviled chicks are the new in thing! Boil an egg, cut up the yolk part, and stack it between the two halves of the boiled egg. Also, don't forget to make the chick's eyes and mouth. It's so adorable you won't even want to eat it. So, do try to make it.
Gummy Bear Popsicles
If you love popsicles, then you should try these gummy bear popsicles. They're pretty easy to make. You just make them like regular popsicles except you can add gummy bears to the popsicle mixture when you're letting it set. And thus, it's one of the best food crafts out there because even though it's effortless, it still looks absolutely gorgeous!
Tie-Dyed Marshmallows
To make tie-dyed marshmallows, you can put your marshmallows on a stick and dip either side in two different colors of edible paint. They genuinely look amazing and you should definitely give it a try. In fact, you can even make edible paint from marshmallows and then dip them in that same paint. It's colorful and fun – and even kids would have a blast making these. Plus, since it can help improve their motor skills, you should definitely involve them as well.
Unicorn Popcorn
Everyone loves unicorns, right?
Well, they're gonna love this unicorn popcorn too! And like the other food crafts on this list, unicorn popcorn is also pretty easy to make. You pop your corn as you normally would but throw in unicorn colors to switch up the entire vibe – we promise it's worth it.
Oreo Sheep
Oreos are cool but have you tried Oreo sheep?
It's so much better for a number of reasons. First, it looks cool. Second, it's extra creamy. And of course, it's super fun to make. You can make these with a little bit of white and black frosting. Top your store-bought Oreos with some white frosting and use the black frosting to make the sheep's eyes, nose, and mouth. Hence, all you really need to make these is frosting but they taste heavenly – so best food craft idea ever!
Get Crafting Inspiration from Sunshine Crafts
Sunshine Crafts is the ultimate stop for all things arts and crafts. Hence, if you need any crafting inspiration, just head over to our site here.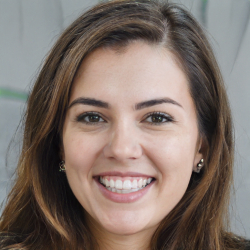 Latest posts by Annabel Buser
(see all)