Anyone who thinks that you can't start your Christmas decorations prep before December probably doesn't enjoy or wish to have a beautifully decorated house for one of the most important holidays.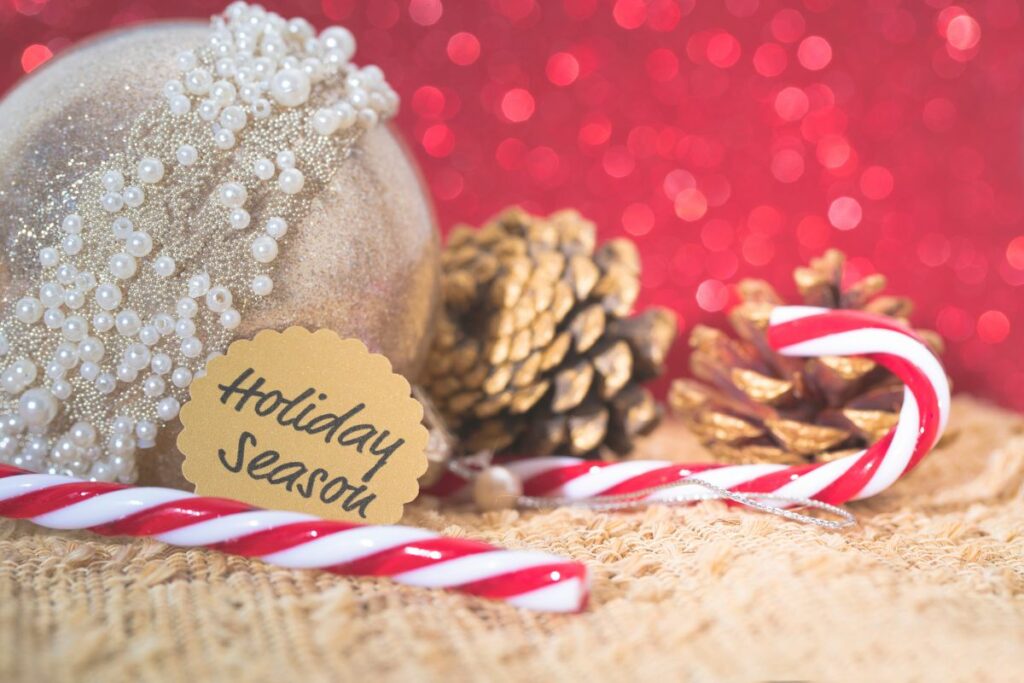 However, you are not like that, and that is why you are reading this article and looking to make the most amazing DIY Christmas decorations!
We have for you some great tips and ideas on how to make the most out of things you already have at home and use simple materials to craft some amazing décor things you can fill your home with.
Whether you want to hang a "Merry Christmas" banner above your fireplace or write a "Ho-ho-ho" sign to hang on your front door, making banners is an easy DIY craft you can enjoy doing alone or with the kids.
There are no limits to how far you can go with it, what colors you can use for the letters, what you can write, or where you can hang a Christmas banner!
And if you don't have the time to make them from scratch, you can always get some printable designs and go from there.
Well before Christmas, all the supermarkets and grocery stores start selling all kinds of sweets – from chocolates to lollipops and candy – wrapped in Christmas wrapping paper in the most festive of colors.
There's nothing easier than getting a bit of everything and filling your jars with them.
This way, you can add some Christmas colors to your home and give it a more festive ambiance, while also being ready to treat your guests with something sweet whenever they visit you.
Easy, smart, simple. Just try not to indulge in all the sweets you will keep in the jars from the first day!
If you want to get craftier, why not make your own Christmas jars and avoid keeping so many chocolates and candies at home?
Grab some of those jars you have at home and start painting them, 'dressing' them, or adding Christmas stickers on them to make them look jolly!
If you've moved in or out recently or you simply have some leftover cardboard boxes in your garage, don't throw them away.
You can use them to make some cardboard Christmas trees that you can keep next to the entrance door or anywhere else in the house.
While you can always leave them as they are, painting them with some green colors and then drawing some Christmas tree balls on them can make them look even better!
You can also write some wishes on them or cut the cardboard in the shape of branches and actually hang real balls.
Since you went all the way to make some cardboard trees, why not keep up the good work with some cardboard ornaments too?
Cut out some cardstock pieces using a digital cutting machine or by hand to make some Christmas paper ornaments that will look lovely on your cardboard tree.
Play with colors by either getting some colored cardstock or coloring them on your own. It's a good idea to use colors that will go well with your tree or are at least Christmassy, but that's not obligatory!
A gingerbread house will amaze everyone who sees it and eats it afterward.
Gingerbread houses are easy to make if you buy a kit, but if you want to make them from scratch, you will need some extra time and step-by-step instructions.
Either way, there are hundreds of templates available and once you get to the decorating stage, that's when you unleash your creativity and have people saying that yours is the best gingerbread house they've ever seen!
Instead of buying plastic and ready-made Christmas wreaths, make one from real leaves and pinecones.
Have you also thought about adding fruits to a wreath? A few well-placed tiny green apples, some bright clementines, or even a handful of winter berries can spruce things up and refresh a wreath.
There are numerous kinds of Christmas wreaths to choose from, and yet this leafy wreath with LEDs brings a touch of elegance to any outdoor or indoor space. Add some fruits to it too, and you have the perfect wreath!
Halloween is over but you still want to master your pumpkin game. Thankfully, this pumpkin snowman DIY craft can help you with that all the way to Christmas time!
Keep those leftover pumpkins and use them to make a snowman or at least its head. Paint it white and then draw a smiley face on it.
You can wrap it up with a red scarf and place it in front of your front door so that he can greet the guests before they walk into the warmth of your house and see that gorgeous gingerbread of yours!
Buying some cheap, big, Christmas stockings just for Christmas is something most of us have done at least once, but why not buy or use something you won't throw away or put in the storage room until the next Christmas holidays?
If you have or plan to buy some warm, fleece socks for Christmas so that you can walk around the house without your feet getting cold, buy a couple of pairs of Christmassy ones and use them as Christmas stockings.
That way, you can always wear a pair and hang the other one above the fireplace, on the walls, or wherever you fancy.
The Bottom Line
Christmas is all about spending time with your loved ones, having some rest, treating yourself a bit more, and being crafty.
The Christmas decoration ideas and tips in this article are perfect for anyone who wants to avoid buying ready-made things and instead use simple materials to make something on their own.
So, grab those paints, get those cardboard boxes, and let's get crafty!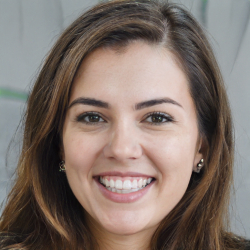 Latest posts by Annabel Buser
(see all)