Do you have some leftover burlap and aren't sure what to do with it? Maybe you have heard that you can use burlap to make some wonderful crafts and aren't sure where to start?
Or are you curious and want to know more? No matter what the reason is that brought you here today, we have the answer for you!
Finding new crafts can be difficult. There are so many to choose from that you can easily find yourself overwhelmed.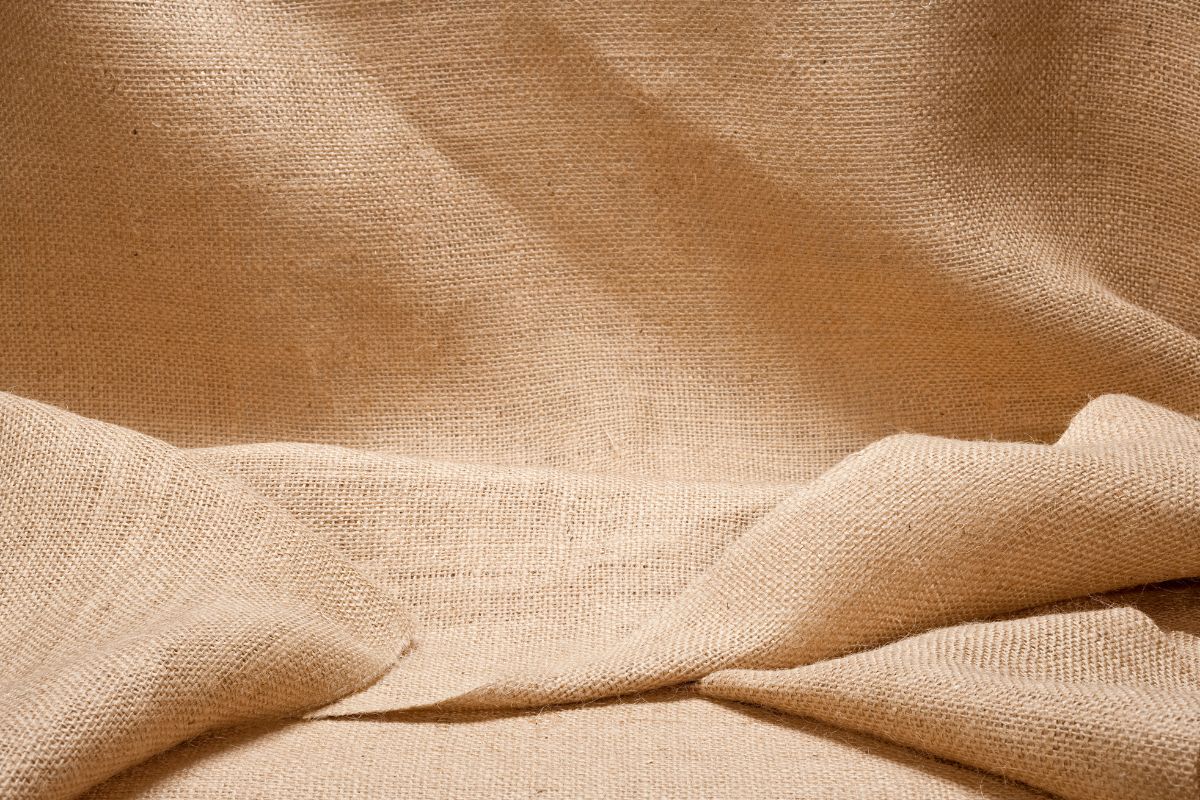 Especially when you see the same craft with countless different instructions, how are you supposed to know which ones are the right ones to follow?
You can easily find yourself stressed and frustrated, unsure where to turn or who to trust.
Well, no more! Keep reading to see 15 of the best burlap crafts that you can try today. No matter what you want to create, we are sure there is a craft here that you will love. So let's dive straight into it and start our list today!
First up, we have this wonderfully rustic craft! This embroidery hoop art allows you to create some fall-colored leaves that look beautiful on the burlap!
The bright colors will work well, or you can use any colors you choose. Dark greens look just as good as orange against the light brown burlap.
Make sure you stretch the burlap and pull it tight for best results and you are sure to be pleased with your creation. It looks beautiful in the hoop or placed in a frame as a rustic and homemade fall accessory.
Do you have a wedding or event coming up and want a unique way to present the table numbers? Then use your leftover burlap to create these beautiful table numbers!
All you need is some thick card, burlap, and any other fabrics you want to decorate it with. We found lace provides a nice contrast and adds a softness to the table number.
Plus you can add any color or other decorations you want to make them as personal and unique as possible!
Who wants to buy a boring table number when you could make one so easily that truly reflects your personality?
Do you have a boring vase that you want to upcycle? Then use this craft to wrap it in burlap and add the design that you want!
We love using white stamps or ribbon over the burlap to create more texture and a unique design that you wouldn't find in any store.
Alternatively, you can add the burlap to the vase and leave it at that to create a rustic and charming vase. No one would know beneath it is a plain and possibly ugly vase!
Whether it is a vase for your home or a wedding table, we are sure this craft will be a hit!
If you have a spare canvas that you don't know what to do with, why not cover it with burlap? Doing so will create a wonderful texture that can be customized to suit you.
We love adding different ribbons to the canvas and pegs to hang photos, notes, or other keepsakes on.
This canvas can be a fantastic alternative to a corkboard in your kitchen or bedroom, or you can add photos and other keepsakes to it and present it as a gift.
We have done this previously as a wedding present and it has gone down a storm! Plus, it's so easy to make, there are no drawbacks to this craft!
Do you want the whole family to have matching Christmas stockings? Then why not make your own using burlap? They are super easy to make and you can decorate them how you want!
You can add some bows, lace, or pom poms to them, or even stitch initials on them so each stocking can be easily identified!
These stockings look wonderful hanging over a roaring fire and they add a rustic touch to Christmas that pairs beautifully with your luscious tree!
If you want a stitch-free craft, then this burlap shower curtain is the one for you! All you need is some fabric glue and iron and you can make a rustic and traditional shower curtain that will look wonderful in any bathroom!
You don't need much burlap for this either, so it's a good way to use up any scraps you might have!
This fall wall hanging is the perfect addition to a rustic living room! The metal lettering contrasts with the rustic burlap, blending the modern and traditional together seamlessly.
You can add to this wall hanging too, by creating small flowers, adding pinecones, or leaves.
Why not experiment with different materials when adding to the wall hanging? You can add some wonderful textures that mimic fall beautifully! Plus it's an easy craft to make to pass a rainy afternoon.
Wreaths can be expensive to purchase, so why not make your own using your leftover burlap?
We love how easily you can add to and change the craft, so every season you can simply swap out the decorations to have a wreath that works all year round!
It's a super easy craft to follow too, and you don't need more than a few yards of burlap depending on how big and full you want the wreath to be.
We suggest using some floral wire to add any lettering or embellishments too.
If you want an Easter-themed craft, then try these wonderful bunnies!
Although the craft makes white bunnies, you don't need to make them white if you prefer natural burlap. After all, bunnies come in all colors, so you don't need to worry about that!
The craft is easy enough that it can be done with children too. Just make sure you handle the cutting and help them with the stitching to avoid them hurting themselves.
Are you looking for a rustic way to hold your utensils on the table? Or perhaps a funky addition to your Thanksgiving table?
Then try these burlap utensil holders. They are easy to make and they help to keep your utensils in one place.
We find them ideal for outdoor use or camping, as we don't need to go hunting for our forks now. We can simply store them in our burlap holder!
The craft is easy to make too and you can customize the holder with lace or twine to suit your taste.
Do you want roses that will never die? Then make them with this DIY burlap rose craft!
The instructions are super easy to follow and allow you to create beautiful and rustic roses that will look wonderful stitched into cushions, or attached to sticks and placed in a vase.
You can use different color burlap to create a colorful bouquet too or keep it natural with some light brown burlap, the choice is yours!
If you want some unique candle holders, why not wrap burlap around them? It works well with small glass candle holders for mason jars too!
This craft is perfect for anyone, as you can add decorations to it that you want. So whether you want to use some acorns, add ribbon, lace, or some glitter hearts, you can do so easily!
Do you want a unique way to store your lavender? Then make these wonderful sachets! They are not sewn, so you can easily make them without stabbing your finger with the needle.
These adorable sachets can be decorated how you choose too, whether it is vintage lace, some buttons, or twine, you can make these bags to your taste easily.
These burlap coasters are super easy to make and are wonderful for outdoor or indoor use and parties! We love how little fabric you need for these too.
Any leftover pieces of burlap can easily be stitched together to create unique coasters that will prevent watermarks on your favorite furniture!
You can decorate and paint them too however you want, meaning each coaster you make can be unique. Who doesn't want that?
If you are interested in a reupholstering project, look no further than this rustic ottoman craft!
Cover your ottoman in burlap and enjoy a rustic, country vibe that will look wonderful at the foot of your bed, or under a window!
If you don't have an ottoman to hand, you can purchase one cheaply at a thrift store or yard sale, it's amazing what people discard that you can upcycle with a little burlap and some imagination!
Final Thoughts
And there you have it, 15 best burlap crafts for you to try today!
Whether you are looking to use up leftover burlap, or branch out into new and exciting crafts, we are sure you will have found what you are looking for.
Don't forget to follow the instructions carefully when making your crafts and to check out any online tutorials if you get stuck along the way.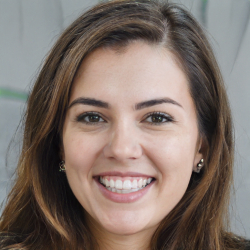 Latest posts by Annabel Buser
(see all)