Body painting is a fun way of crafting, especially for children. But as these paints are applied to the skin, body paints need to be non-toxic and safe for use on your body.
This means, you cannot just use any type of paint but specific body paint that is labelled suitable for application on the skin.
But body paint shouldn't just be safe. It should also feel and look smooth on your skin, so you can create a great piece of body art without the colors cracking.
In this article, we put together some of the best body paints you can find, and we also have a guide on how to choose the right body paint for your craft project.
Best Homemade Craft Body Paint
There are many different body paints available online and in craft stores. Here are are the best five body paints that we found to work best.
[amazon fields="B00FE94HLU" value="thumb"]
[amazon fields="B000H6QQJ6″ value="thumb"]
[amazon fields="B001BXXG7Y" value="thumb"]
[amazon fields="B00FE94HLU" value="thumb" image_size="large"]
TAG offers a large range of body paints for the entire body as well as the face. They also have a large variety of different colors, so you can find the color options that fit your body art.
It's common for cheap paints to crack and wear off when joints or other body parts, that have been painted, are moved.
One of the biggest advantages with the body paints from TAG is that you can easily bend your skin with the paint on, and it doesn't crack.
This makes it ideal for cosplay, festivals and conventions where you move around or even dance quite a bit.
This body paint sticks to your skin very well without feeling like you are wearing a sheet of glue.
Pros:
Large variety of colors - TAG offer a huge range of colors, from solid white to rainbow colors.
Doesn't crack - You can wear TAG body paint on your skin and move around easily without the paint cracking or wearing.
Easy to remove - This body paint is just as easy to remove as it is to apply, so you don't have to spend a lot of time scrubbing on paint.
Cons:
Expensive - Compared to some of the other body paints on our list, TAG is relatively expensive but worth it due to the great quality.
You can buy the TAG body paint from Amazon or directly on the TAG website.
[amazon fields="B000H6QQJ6″ value="thumb" image_size="large"]
Snazaroo is one of the most popular body paints around and there is a good reason for it. This body paint is not just cheap but it also works incredibly well for adults as well as kids.
Snazaroo meets all the important standards for health and safety, including US cosmetic regulations. It's even FDA compliant.
This paint is fragrance-free and it is safe on your skin, so you won't end up with rashes or skin irritations.
As this body paint is water-based, it's easy to apply and super easy to remove. You just wipe it away with a sponge, soap and some water.
Pros:
Easy to apply - This water-based body paint is very easy to apply. Just use a brush and a little water, and you can instantly apply it on the skin.
Cheap - Snazaroo is one of the best yet cheapest brands of body paints we could find.
Wide color selection - You don't have to worry about just being stuck with the basic color pallet. Snazaroo offers a large selection of colors for their body paint.
Cons:
Fewer pigment concentration - Snazaroo paints contain slightly fewer pigments than more expensive body paints which means the colors won't look as strong as with other brands.
Contains lanolin - While Snazaroo contains a lot of plant-based ingredients, it's not vegan body paint as it contains lanolin which is derived from animals.
You can buy the Snazaroo face and body paint on
Amazon
or the
Snazaroo website
.
[amazon fields="B001BXXG7Y" value="thumb" image_size="large"]
Mehron is well known for its makeup and face paint that makes colors pop on your skin. We found Mehron one of the best body paints available.
It's also the body paint which is used in many Broadway plays and other famous shows.
Mehron allows you to move easily without the paint cracking and it sticks to your skin very well while you are moving.
Another great benefit with Mehron face paint is that it has a large amount of color pigments which means the colors are incredibly bright and saturated.
Mehron offers a good variety of colors and you can mix them well with each other to create the body art you want.
Pros:
High-end body paint - Mehron is one of the best body paint brands available and it's used for shows and events where performers move a lot.
Beauty product ingredients - Mehron body paints contain ingredients that resemble that of a skin moisturizer, including avocado oil, cocoa seed butter and cucumber fruit extract.
High pigment load - With its high pigment content, this body paint is guaranteed to look vibrant on your skin without fading.
Cons:
Expensive - Mehron is the most expensive body paint brand we could find. If you use the paint regularly, then it's worthwhile but it might be too pricey if you plan to use it only once.
You can buy the body paint from Mehron on
Amazon
or on the
Mehron website
.
[amazon fields="B09TV3G8B4″ value="thumb" image_size="large"]
This body paint and fluorescent face paint has quite a good number of reviews online. It isn't quite your standard body paint as this UV paint glows under black light.
This makes it perfect for any clubs, festivals, EDM or other shows where you are in the dark and want to stand out.
If you are looking for a more unusual body paint, then these color paints are a great option to create some beautiful body painting work.
The bright and vibrant colors pair very well with each other, and also other high-quality body paints, such as the one from Mehron.
Pros:
Glows in the dark - Shine a black light onto this paint in the dark and it will glow. This creates some impressive light effects at events in clubs and dark environments.
Vibrant colors - While there are only a few color options, this UV body paint contains some truly vibrant colors that also stand out in the daylight.
Cons:
Pricey - As this UV glow body paint is more unusual, it also comes with a higher price tag.
Limited color palette - This body paint only comes in a limited selection of colors, so you are quite limited with what you can create.
You can buy this UV body paint from
paintglow.com
or
Amazon
.
[amazon fields="B00IXOHPPS" value="thumb" image_size="large"]
Ruby Red is another hugely popular body and face paint with all the right ingredients.
It is vegan and hyper-allergenic, so the plant-based ingredients don't cause any skin irritations or rashes.
This makes it a very kid safe body paint which is also suitable for sensitive skin. Saying this, it's still a good idea to test a small area before you try any new skin paint product.
Ruby Red is made in the USA, so it is covered by US safety standards.
The variety of colors that Ruby Red offer is just stunning, so you shouldn't struggle to find a matching paint color for your project.
Pros:
Vegan - Ruby Red body paint only contains plant-based ingredients. It's also gluten free as well as nut free.
Suitable for sensitive skin - As this body paint is FDA compliant, you can be sure that it is suitable for application on your skin.
The natural ingredients also make it extra gentle which means it can be applied on sensitive skin as well.
Cheap - Ruby Red face paint is relatively cheap and it's widely available.
Cons:
Rubs off easily - Customers found that Ruby Red isn't quite as easy to apply as some other brands, and it rubs off relatively quickly.
You can buy Ruby Red body paint at
Walmart
,
Amazon
or from
Ruby Red Red's online store
.
Best Body Paint For Homemade Crafts Buyer's Guide
How To Choose The Best Body Paint For Your Crafts Project
When it comes to choosing the right body paint for your body art, then there are quite a few things to look out for
Here are a few different things to keep in mind when you are looking for body paint.
Skin Safety
Whether you apply body paint only on a small area of your skin or on your entire body, your chosen body paint should be suitable for the application on skin.
It's a good idea to test a small skin area first before you start with your body art.
You might also want to check the ingredients list and see if your body paint contains any ingredients that might dry out your skin.
High-quality body paints contain natural ingredients that do not just make the skin feel smooth when applied but the colors also look vibrant and bright.
Quality
Quality body paint shows in quite a few different ways. It should be easy to apply and remove with just a little water and not too much scrubbing.
It's worth checking the instructions on how you apply and remove the body paint before you buy it.
The body paint also should stay on your skin, no matter how much you move.
Good-quality body paint brands, such as Mehron, are also used for performances and dance, so keep an eye out for how well your body paint sticks to your skin.
Amount
You will need to consider the amount of body paint you need for your body painting artwork before you go paint shopping.
If you only want to paint a couple of faces at a children's party, then you likely won't need much body paint (though that depends on the number of children).
However, if you plan to do an entire body painting, then you will need a large amount of body paint to cover the skin properly.
Both body paints and face paints come in a variety of different size tubes, so you will need to ensure that you buy enough for your body artwork.
It's worth mentioning here that for most body paints, a little goes a long way but it's a good idea to get a slightly larger amount than you planned.
Easy Application And Removal
High-quality body paint should be easy to apply and easy to remove. It's worthwhile checking the instructions for your body paint and find out how you apply the paint best.
Typically, body paint can be applied with some water and a paint brush.
When you want to remove the body paint, then usually a little bit of warm and soapy water should be sufficient to get everything off again.
Price
The price of body paint often depends on the quality of the product.
Generally, body paint isn't very expensive in small amounts but if you need more, then you need to calculate more carefully.
Many quality brands that have a higher pigment concentration and can be applied easier will also be more expensive.
However, if you only need a small amount of body paint that covers the skin well, then it can be worth going with a pricier body paint brand.
Color Choice
As face paints are often made for children, they come in some of the standard rainbow colors.
However, there are also body paints that come in hundreds of different colors, so you can create different shades and hues for your body art.
Even if you choose to go with the limited set of colors, most body paints can also be mixed, so you can blend the color you want.
Dense Color Pigmentation
It's also important to keep in mind how dense the color pigmentation of your body paint is. This will be either mentioned in the product description or you might also find it in reviews.
The more color pigments can be found in your body paint, the more vibrant and lively the colors will be.
This might not make a big difference when you are doing some face painting at a children's party, but the right colors and color strength can change the look of your body paint when you need accurate color representation.
This can be important for events, festivals, cosplay and anywhere where you want to stand out and be seen even from a distance.
Frequently Asked Questions
Can You Just Rub Body Paint On Your Skin?
No, you can't rub body paint on because it contains a large amount of color pigments. This means that rubbing wouldn't make the paint look good on your skin.
For the best results, it's a good idea to use a sponge or paint brush to apply body paint to the skin.
If you are in a hurry and you don't have any of these tools available, then you can also use a microfiber cloth to apply some rough body paint.
However, this is not a suitable technique for applying detailed body paint shapes.
How Do You Prepare Your Skin For Body Painting?
You will need to create a barrier between the paint and your skin by applying some barrier spray.
This will protect your skin from the paint and the spray will also help the paint stick to your skin better.
However, bear in mind that barrier sprays are water-soluble, so they will come off when they come into contact with water or too much rubbing.
How Long Does Body Paint Last On Your Body?
Body paint stays on your body only for a short time. This can range from just a few hours to a couple of weeks, although this depends on the type of body paint that's applied.
Some body paints, such as henna tattoos, use a special formulation that can last for weeks.
Does Body Paint Rub Off?
Yes, body paints can rub off after a while. Some body paints are more resilient to rubbing and wearing than others.
Make sure you buy high-quality body paint that doesn't rub off so quickly if you want to make it last longer.
What Kind Of Paint Do You Use For Body Painting?
The best body paints are alcohol-based paints. They stick to your skin very well and don't rub off easily.
However, if you want to remove your body paint easily, then it's better to buy water-activated body paints which usually contain natural ingredients that are good for the skin.
It's essential that you always use body paints that are specifically designed for use on the skin.
Can You Use Acrylic Paint As Body Paint?
No, you shouldn't use any type of acrylic paint as body paint because it isn't safe to be applied on the skin.
You should only use paints on your body that have been specifically designed and approved for use on the skin.
Final Thoughts
Whether you just want some face paint for a party or you plan entire body art, there are paints available that have been made for the application on skin.
Depending on what body artwork you want to create, there is a vast range of color options for body paints available.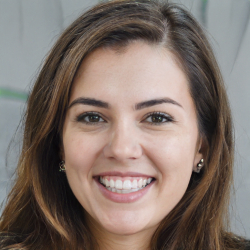 Latest posts by Annabel Buser
(see all)