Don't you just love homemade craft items?
You can just look at them and tell how much love and effort went into making them which instantly makes them ten times better! So, why not try making some handmade crafts yourself, huh? We promise it will be fun and easy and you don't need any prior experience to try making these. Just keep your art supplies at the ready because we have SO many ideas for you!
Paper Flowers
There are almost countless ways to make flowers out of paper. Even kids could do it. In fact, it could be a fun activity for you to do with your kids. We recommend getting different colored papers (maybe even different textures) to make flowers. You can then even use these flowers to make wreaths, etc.
DIY Soaps
Soap making is a soothing activity that helps calm down your mind. And using homemade soap (made with love and care) is a very elite feeling. So, if there's a handmade craft you need to attempt, it has to be this one! All you need is a soap-making kit to get started and then you can both make and use soaps plus also send them out as gifts to friends and family.
Textile Dyeing
Did you know that you could also dye clothes yourself?
In fact, you can even make your own patterns and color combinations to give it a personalized touch. Maybe you can even add a few knots to make unique tie-and-dye style designs and whatnot. But in any case, you absolutely need to give textile dyeing a try because it's both fun and useful.
Handmade Pottery
Speaking of handmade crafts, pottery is a classic. Of course, it's not the easiest to learn but once you get the hang of it, it is just the perfect de-stress activity. It will help you relax and calm down after a tiring day. So, give pottery a try and who knows, it might just become a hobby for you!
Resin & Polymer Clay Jewelry
Making your own jewelry is definitely a lit feeling because it means being able to customize and personalize as you want. You can use resin or polymer clay to make DIY jewelry for which there are honestly countless tutorials available on the web. Plus, you could also use other items like lace, etc. It's really up to you. After all, there are no mistakes in art since it's all for self-expression.
Scented Candles
Another very soothing handmade craft is candle making. Whether you're making a scented candle or using one, we guarantee that both are almost equally satisfying. So, if you're looking for a new arts and crafts project, you should definitely consider getting a candle-making kit to make cute, scented candles as gifts for friends. And of course, self-care is important too, so don't forget to make one for yourself as well.
Star Rope Mirror
The best thing about handmade crafts is that you can make something seemingly complicated items without putting in much effort. This star rope mirror is one such example. All you need to make this is some rope and a mirror. Then you can wrap the rope around the edges of the mirror to form a star – and there you have your very own star rope mirror!
Handmade Wall Hangings
Wall hangings are another great idea for handmade crafts that you should try. Plus, if you have kids, you can involve them as well. We promise they'll have just as much fun. So, your next arts and crafts project can also be the perfect excuse for you to spend more time with your child. Hence, there really isn't any reason for you not to try handmade crafts!
DIY Wallpaper
Are you thinking of changing the wallpaper in your room?
Well, maybe this time around you should also make it yourself.
And don't worry – it's not so complicated. All you need is some paper and colors to make your own wallpaper. Though, of course, you'll need adhesive to stick it onto your walls. But overall, the process is pretty simple. So, stop what you're doing and make personalized wallpaper for your room – we promise it's worth it!
Punch Needle Crafts
Punch needle crafts is yet another handmade crafts idea that you should 100% look into because it's definitely both fun and useful. Sure, it might take you some time to learn the ropes if you're just starting out but once you know how to work your needle, you'll be unstoppable! You can make all sorts of craft items with a punch needle, so what are you waiting for?
Crochet Dresses
Another useful skill is crocheting. We recommend investing some time into learning the basics of crochet because it can enable you to create some truly amazing designs and patterns to decorate your space. Also, you can even make your own Christmas sweaters – and isn't that amazing?
Beaded Jewelry
For all the jewelry lovers out there, beaded jewelry is still in fashion. In fact, it's one of the most popular handmade crafts with little girls all over the world making their own beaded bracelets and necklaces. And you know what? You can definitely use this activity to improve your child's hand-eye coordination.
Handmade Birthday Cards
Handmade birthday cards are on a whole other level. So, we suggest that you ditch store-bought cards and make one yourself for that special someone. Make them feel the by going the extra mile to show that you care.
Glass Painting
If you love painting, you should definitely try doing it on glass for a very ethereal effect. In fact, you should get that painting framed to hang it around the house. Maybe you can even gift it to someone special. Either way, we just know it'll turn out really beautiful.
Tassel Earrings
Just like lace earrings, tassel earrings are also super easy to make. You just need to make a tassel first and then add a hook to turn it into an earring. What's more, you should also make a matching necklace to go with it.
Get Making Handmade Crafts Today with Sunshine Crafts
Now that you have enough ideas to get started on handmade crafts, you should restock your art supplies from Sunshine Crafts because we have everything you need. Plus, we even have loads of crafting inspiration for when you've got artist's block. So, just head over to our website for all things arts and crafts!
Enter your text here...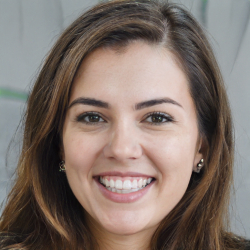 Latest posts by Annabel Buser
(see all)