Yarn comes in all sorts of different colors, which means that you can make it into all sorts of different things – and not just using a needle either. The sting itself is so beautiful that you can literally use it for a myriad of yarn crafts. In fact, we even made a list to help you get started!
Pom Poms
Pom poms are crazy because they're so easy to make yet they add such charm to the items they adorn. Not to mention, they can be used for a multitude of pom pom craft ideas as well. So, start by making pom poms from yarn because it doesn't get any easier than this!
Ornaments
Did you know that you can make Christmas ornaments out of yarn?
Well, you can, and it will help you save up a lot in the next holiday season! Just make sure to use the Christmas colors – red, green, and white so your ornaments have that special Christmassy vibe.
Garlands
You can also make garlands out of your yarn. You can hand tassels or pom poms or even little ornaments from the yarn to turn it into a garland – and it's one of the quickest ways to decorate your space. Not to mention, it's a lot of fun as well.
Woven Art
Speaking of yarn crafts, you should try woven art as well. Make small paintings using your yarn. Start small if it seems hard at first. But you know what? The best part about yarn crafts is the flexibility – it's practically a string so you can legit turn it into absolutely anything – just be as creative as possible! So, if you're big on home décor, try woven art to instantly elevate your space.
Tassels
Just like pom poms, tassels are also a lovely craft item. It's effortless to make them but they can be used for so many different things – the options are almost endless! Hence, if you're into arts and crafts, you 100% need to make yarn craft tassels, that too in different color combinations, and then use these for other crafts – exciting, right?
Wall Hangings
You can also make yarn wall hangings with a stick and some yarn. And it's actually a very versatile yarn craft because you can hang yarn tassels, pom poms, or even ornaments from the stick – there's no way you can mess it up. It's the perfect chance for you to experiment and play around with the colors. Thus, it's the best yarn craft for beginners – and you so need to give it a try!
Yarn-Covered Frames
If you have an old, cracked photo frame lying around, you can salvage it with this yarn craft. Just wrap the yarn to cover the entire frame and you have yourself a brand-new frame! What's more, you should try mixing different colors to really make the most of it.
DIY Yarn Bowl
A yarn bowl is one of the simplest and cheapest yarn craft ideas but it's still a pretty handy one. You can use a yarn bowl to store any items you want, like your keys, wallet, earrings, or whatever else you need. In fact, you could maybe make bowls in different shapes and colors and use them to top your room table.
Wreaths
You can also make wreaths out of yarn. Again, the options are virtually limitless. You just need some yarn and lots of creativity and you can make truly magical crafts out of it. The simplest way to go about this is to simply use different colored yarn to wrap a cardboard donut – and you have a yarn wreath! Or you could go a little extra and make tassels or pom poms, and use them for the wreath – maybe even together. But whatever you decide, you should absolutely try this craft for yourself.
Tassel Chandelier
Once you've made yarn tassels, you can use them to create a magnificent yarn chandelier – it's cheap, easy, and quick. Plus, it's quite lightweight since it's just yarn, so easy to move around and manage. And you won't have to worry about it falling down either!
Mini Rainbow Keychain
Another wonderful yarn craft idea is to make a mini rainbow keychain. Just take yarn balls in all the colors of the rainbow, cut them into strings, and stitch them together to form a rainbow. And once you're done, add a keyhole to turn it into a keychain. It's great for personal use but doubles as a gift as well. So, you 100% need to make it for yourself.
Yarn-Wrapped Plants
For those of you with indoor pots, we have a great idea for you to upgrade your plant pots – and it's super simple. Just get some yarn and wrap it around the pots. And maybe you can even match the colors with the room's overall theme to make your plants blend in seamlessly.
Yarn Woven Bangles
If you have a thing for handmade jewelry, then this is the yarn craft for you! You can make yarn-woven bangles and even yarn-woven earrings. Plus, a woven pendant could be turned into a necklace as well, of course. Hence, you should definitely make these bangles right away – you know you want to!
Loop Throw Pillow
Yarn can be used to create some very unique-textured throw pillow covers. So, you can make these for your living room couch to ensure both comfort and style.
DIY Yarn Dolls
And last but not the least, you can also make yarn dolls. Plus, if you have children, you should get them involved as well, and we just know they'll love the activity. It's a seemingly simple yarn craft idea but yarn dolls make great toys. You can even add on some googly eyes if you have them handy.
Become a Pro Crafter with Sunshine Crafts
Sunshine Crafts has everything you need for your arts and crafts projects. So, you should definitely visit our website for crafting tips and tricks, plus all sorts of art supplies.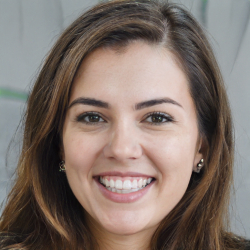 Latest posts by Annabel Buser
(see all)