Do you want to start one-stroke painting but aren't sure what you can paint? Maybe someone has suggested that you try one-stroke painting and don't know where to start?
Or are you curious and want to know more? No matter what the reason is that brought you here, we have the answers for you!
One-stroke painting involves loading your paintbrush with two different colors and in one stroke, you achieve your shading and highlighting!
It's a quick and fun way to paint and has become increasingly popular lately.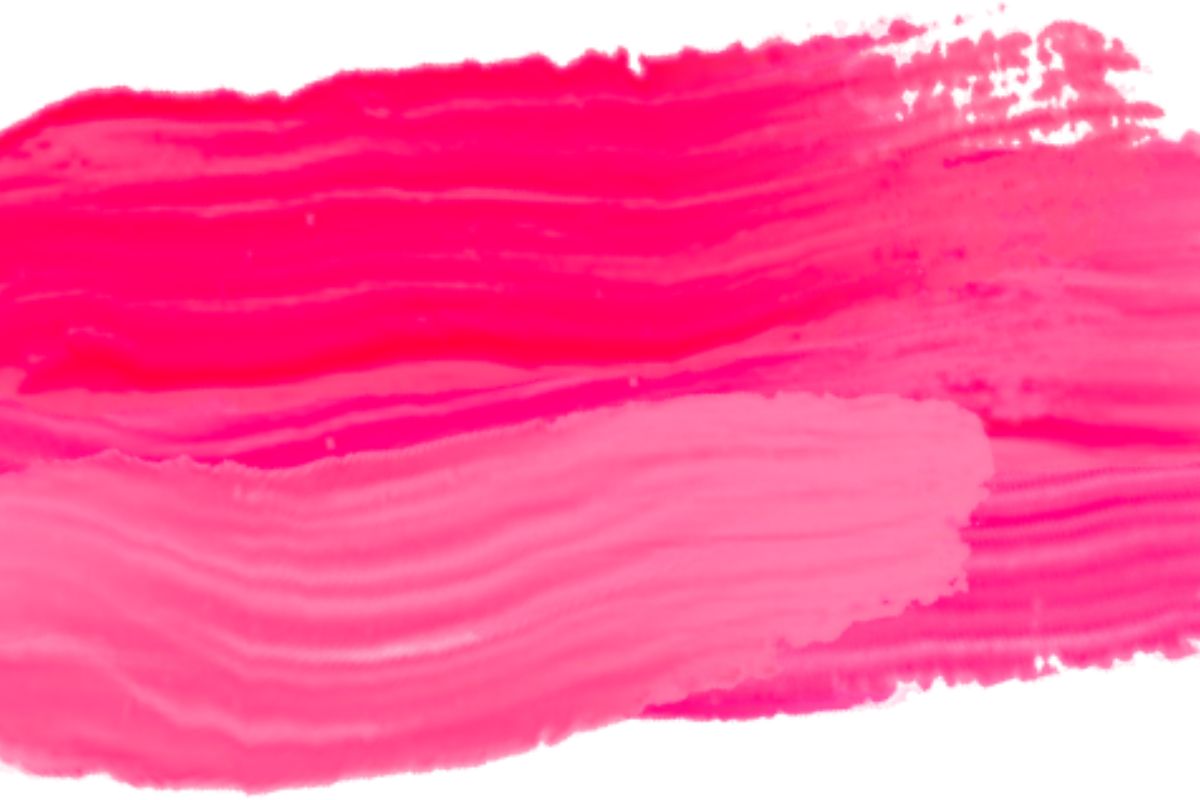 But what can you paint with this one-stroke technique? You head online for some inspiration and are met with hours of scrolling, and you still can't decide!
You start to wonder if you will ever find a one-stroke paint idea that suits you.
Well, no more! Today, we are here with the answers that you need. Keep reading for 15 one-stroke paint ideas that will allow you to explore and refine your technique.
So let's get into it and start our list now!
First up, we have this super short and easy to follow video that shows you how to create some beautiful Autumn roses.
You can follow suit and use a mixture of orange and white paint to create wonderful tone and depth, or you can mix the colors up to create roses of any color!
The technique is fairly easy to follow, and in no time you can be painting away, creating beautiful roses!
Use these roses as a stand alone piece, or add them to a larger canvas or painting, the choice is yours!
This beginner friendly video is sure to give you plenty of ideas for one stroke painting! The video shows you how to paint a range of different flowers, using just one stroke!
The video itself is a little long at around 12 minutes, but you get to see so many different flowers and leaves, it's worth powering through!
You can also pause the video whenever you want. This way, you can follow along at your own pace, or only create the flowers that you want to create!
Some viewers might find the video a little quick, so make sure you pause or slow down the speed of the video where possible to ensure you don't miss anything!
That's right, we have another beginner-friendly video for you, focusing entirely on flowers! Again, you can learn how to create bright flowers using the one stroke painting technique.
These flowers are painted on a black background, which we loved. It's certainly given us the inspiration we need to purchase some black paper or canvases and get cracking!
Are you looking for some bright sunflowers that you can create in just one stroke? Then this short video has all the inspiration you need!
You can follow along with Donna Dewberry in real time as she shows you how to paint a sunflower! The video is split into a few parts, but don't worry, they are all available for you to watch!
We love this video as you can clearly see not only how she paints the sunflower, but how she loads her brush and the technique she is using. It's the ideal video to watch before painting your first sunflower!
Do you want to try your hand at face painting? Then this one stroke butterfly tutorial is the perfect inspiration for you! You can make the butterfly into three different sizes too, so it can be suitable for any face!
If you wanted to, we are sure you could transfer the tutorial to paper and make beautiful butterflies on your paper or canvas.
Just be sure to press lightly with the paint brush when painting a child's face, the last thing you want is to hurt them!
Daisies are beautiful flowers, and ones that can be painted easily with the one stroke painting method!
This fifteen minute video shows you how to paint a daisy with just one stroke, and how to create realistic leaves surrounding the flower too!
Leaves were always what we struggled with when one stroke painting, but after this video, it's become so much easier! Simply follow along and bring a daisy to life in your sketchbook!
For the real beginners in the room, we have a video for you! If you've never tried one stroke painting, then be sure to check out this video.
You can learn how to make different flat brush strokes that can be used to create virtually any design you want!
Even if you have experience with one stroke painting, this is a good video to follow along to. Not only can you learn new techniques and strokes, but it can inspire you to create your next piece of art!
It's also a good way to hone and develop your technique, something we always encourage here!
Cabbage roses are beautiful, and you can paint them easily by following this one stroke painting tutorial!
You can follow Donna Dewberry and create stunning pink cabbage roses, or swap out the pink paint for a different color. Why not have a series of cabbage roses all in different colors?
Your choices are endless here, but no matter what color you choose, the video is super easy to follow, allowing you to create fool-proof cabbage roses every time you try to paint them!
If you want to create a painting with multiple flowers in, this tutorial is the perfect one to follow!
By following along with this video, you can create a stunning bouquet of tulips and daisies, including their wonderful green leaves!
We have mentioned earlier that leaves can be tricky to create, but again, this video does a wonderful job of showing you how to create them using your one stroke techniques. Be sure to check it out today.
We love seasonal painting projects, especially this Valentine rose bouquet!
Bouquets can often be tricky to paint, after all, you have a lot going on in a small space, working out how to get all the flowers and the detail in without making a mistake can be tricky.
But this tutorial will walk you through the process, making the job of painting a bouquet easier than it has ever been before! Plus you can learn some new brush strokes with this video, what's not to love?
If you need some ideas for color shifts in your one stroke painting, then check out this video!
If you have struggled to get different tones and colors in your paintings, then be sure to follow along with the video.
Donna Dewberry goes into detail and has transformed how we shift colors in our painting!
Although the tutorial is for flowers, you can apply the color shift techniques to any one stroke paintings that you want to create. We tried it with landscape paintings and it worked beautifully!
For those that fancy a change from painting flowers, these silhouette birds are super easy to do with the one stroke method!
The detailed video helps you paint your birds step-by-step and they can be added to any art work you want!
You don't need to paint them in blakc either, you can use any color you want to create birds that can be used on anything from greeting cards to canvases!
If you want to move away from paints and brushes, then try this digital one stroke painting! The video will show you how to paint flowers digitally using the same techniques we use in other one stroke painting!
This is perfect for anyone looking to change up their digital paintings or learn new skills. Plus there is a lot less mess and clean up when you paint digitally!
The video is quite short, but don;t panic, the method is quite simple!
Next, we have a wonderful bright flower you can recreate on a canvas!
This video is geared towards canvas painting and shows you a fantastic technique for creating leaves and adding detail to your paintings using the one stroke technique!
We are sure you will fall in love with these lilies and will want to recreate them yourself!
Finally, we have this beautiful floral wreath. We love this idea, although it is certainly for more experienced one stroke painters!
You can achieve a fantastic level of detail in this painting, and it is sure to look beautiful.
Although the inspiration is done on blakc paper, we think it will look fantastic on white or cream too. Don't forget you can change up the colors to create a wreath that represents your style!
Final Thoughts
And there you have it, 15 one-stroke paint ideas you will love!
Whether you want to follow along to a tutorial, or simply gather some inspiration for your next painting, we are sure you will have found this article useful!
Don't forget to check out any tutorials we have linked and remember to make use of beginner-friendly tutorials where needed to learn how to correctly load your paintbrush!
Good luck!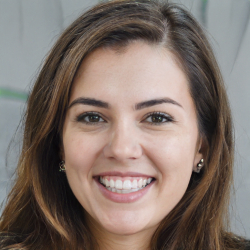 Latest posts by Annabel Buser
(see all)