Earth Day is possibly one of the most important days of the year. It falls on April 22nd and provides the perfect opportunity to try out arts and crafts. Besides, it can be extremely fun to make Earth Day crafts. Whether you are a busy parent or a creative individual, you will be delighted to know that there are plenty of DIY ideas that allow you to celebrate nature and be eco-friendly at the same time. So, what are you waiting for? Let's look at which Earth Day crafts are worth the hype.
Cardboard Tube Sea Creature
If you have toilet paper tubes lying around, you need to make a Cardboard Tube Sea Creature. It is an interesting sea creature that is super easy to make. All you need to do is head over to the pantry to get the items needed. You should be able to use the items that you no longer need. Besides, it is about time that you put your creative skills to the test. Making the cardboard tube sea creature is inexpensive and takes minimal time. There is potential in everything. Therefore, you have to think about how you can create something remarkable with almost nothing.
DIY Desktop Organizer
The next Earth Day crafts idea that is worth trying out is a DIY Desktop Organizer. After all, nothing is cooler than a desk organizer. You should be able to create one using gift wrap, paper towels, and old cardboard tubes. It is all about reusing. Don't let the paper scraps go to waste. Instead, you can make fun patterns with a touch of color.
DIY Safari Binoculars
Did you know that you can create DIY Safari Binoculars? That's right. It is time that you took out a page from wildlife during Earth Day. Showcase the beauty of nature by portraying the different animals that are found in the wild. You can create a set of binoculars to highlight the importance of protecting wildlife by using gift wrap tubes, old toilet paper, and animal print paper.
Cupcake Liner Daisy
A Cupcake Liner Daisy is also a great Earth Day crafts idea. It is a beautiful flower craft that doesn't require as much effort as you think. To get started, you will require construction paper or blue cardstock along with a green cardstock and a canvas. In order to create the petals, it is important that you use white cupcake liners.
Printable Trash Can Labels
Printable Trash Can Labels make for an easy Earth Day crafts idea. You can even get your kids involved for a fun time. Make sure to use a sorting system to stay organized. The labels will be stylish and allow you to be sustainable at the same time.
Nest and Baby Bird Craft
If you want to create something that your little ones will love, you need to try out the Nest and Baby Bird Craft. It requires minimal effort and can be done in no time. You can also use feathers to create some interesting critters. The cuteness makes it worth trying.
Sorting Seasons Activity with Stones and Rocks
When it comes to Earth Day crafts, you can't go wrong with Sorting Seasons Activity. It lets you portray summer, spring, fall, and winter. You only need paper scraps, rock, and wooden slices to create it. The rocks will be placed on the wood slices after they have been dressed.
DIY Water Bottle Vase and Coffee Filter Flowers
Got coffee filters and an empty plastic water bottle lying around? Then, you can create a DIY Water Bottle Vase and Coffee Filter Flowers. It is bound to delight everyone at home. You can dampen the filters and use markers for creating a watercolor effect.
Upcycled Fun Face Planters
Upcycled Fun Face Planters are the main deal. Instead of throwing empty cans away, you can use them to create a home for planters. Simply rip off the labels and paint the bottles. Then, add some tape and place the plants inside. You should be able to make interesting patterns and shapes.
Egg Carton School Bus
An Egg Carton School Bus is fun to make. It is a good idea to use recycled materials during Earth Day. To bring this art and craft idea to life, you just need some straws, skewers, bottle caps, and an egg carton. Don't forget to paint the egg carton to elevate the appearance. You can even use figurines to take things to the next level.
Felt Fishing Game
A valuable lesson that you need to teach your kids during Earth Day is to protect ocean life. It makes sense to create a Felt Fishing Game. Besides, it will definitely get the conversation going. You should be able to create felt fish in multiple hues. Your little ones should be able to add the colors. As soon as the work is complete, you will need to get a blue container or basket.
Cardboard Toy Car
A Cardboard Toy Car also makes for the perfect Earth Day craft. To bring it to life, you need paint pens, glue, popsicle sticks, an empty egg carton, scrap cardboard, paintbrushes, paint, and an empty cracker box. Your kids should be the ones who paint the cardboard. Moreover, you can use all types of reusable items for creating the toy car.
Cork Love Bugs
To keep the fun going, you can create cork love bugs. They require few materials and are easy to make. You should be able to make all types of bugs including bees and ladybugs. All you need to do is get the colors right.
Earth Day Painting
Sometimes, the best thing that you can do is stick to something simple. This is where an Earth Day Painting comes into place. It is easy to create a painting of our planet. You can use different colors to highlight the importance of Earth Day.
Toilet Paper Roll Flowers
Lastly, you can make Toilet Paper Roll Flowers using the leftover paper rolls. Instead of throwing them away, it is best that you utilize them. Besides, there are bound to be used paper rolls lying around that are in great condition.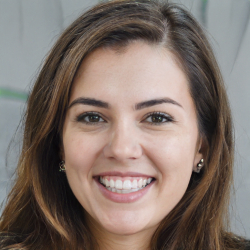 Latest posts by Annabel Buser
(see all)