For beginners trying to create some fun and interesting DIY projects, using air-dry clay is a great way to do so! It's great for both children and adults alike, as it's natural and non-toxic, plus it's effortless to work with and mold, so the possibilities are endless when using air-dry clay!
Getting used to using air-dry clay can be tedious at first, however, once you've got the hang of it, you should have no problem creating some amazing and interesting projects, which will be a tonne of fun to make.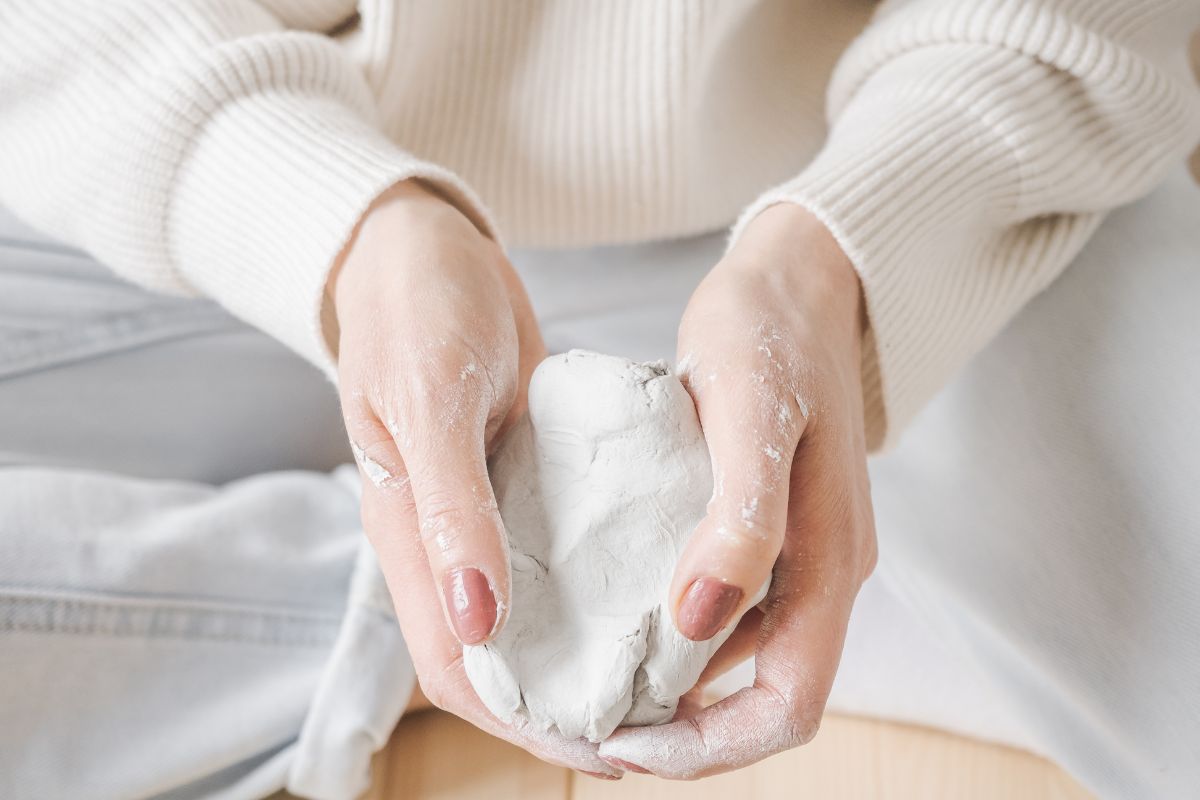 So, If you're looking to begin making your own projects using air-dry clay, but you're unsure of where to begin, then don't worry, as we've compiled a list of some of the best things that you can make using air-dry clay at home!
What Can You Make Using Air Dry Clay?
If you've never used air-dry clay before, then you might not realize just how versatile it can be! There's no need for any special equipment or tools, which makes using air-dry clay accessible for anyone.
Typically, people will use air-dry clay to make things such as plates, bowls, candle holders, jewellery beads, and other fun and interesting trinkets.
In this list, we've been sure to include a whole load of fun and interesting projects that you could make yourself or with children, so if you're looking to make something a little more unique and unusual with your air-dry clay, then read through our list of amazing air-dry clay creations!
Air Dry Clay Ideas
If you want an especially unique bowl that makes use of air-dry clay as well as some rope, which you might have lying around the house, then this is an excellent little bowl to make. It's stylish and will create a unique addition to any part of your home!
If you're looking for a unique addition to your home, then why not make this stamped bowl? You could use it to keep a variety of things, whether it's jewellery, keys, or even some potpourri, which can help bring some color and fragrance to your home.
It might sound basic, but you never know where you're going to need some bowls, and having some good looking bowls around your house is never a bad thing, and these bowls are gorgeous, so whether you use them as actual bowls, or just as decoration, then they're great things to make!
If you want something sweet and simple to make, then this planter is definitely the way to go. It's a fun little project that will allow you to customize your little head's hair by planting different plants into it, so it's a fun project to make with children.
If you have an office space or a desk in your home, then you'll know exactly how convenient a desk tidy can be, so why spend money on a boring and generic desk tidy from a store, when you can make your own, unique desk tidy in the form of this geometric jar!
This jar will allow you to keep your keys, pens, coins, and paper clips!
If you're looking for a jar or container to help keep your makeup brushes organized, or maybe you're just looking for a pretty feminine container, then these air-dry clay containers have a lace pattern on them, which helps them to fit into that feminine aesthetic.
If you want a simple yet unique pot that is going to be a versatile item that you can use anywhere around the house, then this speckled pot is a great little project.
This tutorial also provides some excellent tips about how you can join air-dry clay pieces together, which can be difficult if you've never done it before.
If you want to make something more decorative, then this cat sculpture will make for a fun addition to your living space, and if you're clever, you can even shape the legs of the cat to be able to hold jewellery too, so even though it's a decorative piece, it can also have a good use too.
This bird sculpture is super easy to make, so if it's your first time using air-dry clay, then it's a great place to start.
Making a load of these sculptures is a great way to create some easy holiday or spring decorations, and you can paint them in whatever colors you'd like, which means that you can either try to replicate real birds or completely make up your own!
If you're looking for some Easter craft ideas to make with children, then this sculpture is an excellent way of getting creative this eastern time, and since you can make them relatively large, whilst remaining lightweight, then it means that you can ever add these clay sculptures to wreaths if you want to.
Whilst you might notice that some clay vase tutorials use an existing glass vase, don't worry, as this tutorial creates a vase all of its own, and the best thing about it is that it's totally unique, so you'll end up with a vase like no other.
So, if you want a completely unique way of displaying flowers in your home, then try this tutorial out.
It's always super frustrating when you receive a load of cards but you can never manage to stand them up properly, which is why making these clay card holders is such a good idea!
If you're looking for some new decor for your home, and want to try and bring a little bit of that boho vibe to your living space, then why not have a go at making this awesome moon phase mobile? It's really simple to do, but looks excellent!
If you live near the coast, then there's a good chance that you love nothing more than some nautical and sea-inspired artwork and decor in your home, so why not use your air-dry clay to make this incredible little fish artwork?
It's a great way to bring a little bit of the sea into your home, and all of the little fishes are fun for the children to make too.
Upcycling and recycling is always a great way to breathe new life into things we would otherwise think of as trash, which is why these amazing candlestick holders are such fun to make.
They make use of old plastic bottles alongside your air-dry clay to create sturdy candlestick holders that you can then decorate!
If you're an avid gardener, or just like to grow a few simple herbs to complement your cooking, then these plant or herb markers are going to be just the thing to make ahead of the spring season.
Want to add a gift tag to a present for someone special? Rather than use a normal card gift tag which will get thrown away, why not create this super unique clay gift tag, which will make the receiver of your gift feel even more special.
If you want to personalize the tag, you could even add their initials!
Succulents are always a great plant to decorate the home with, so why have to worry about taking care of a real one when you can create this fake one instead? This one might be a little trickier for young ones to get involved with, but it's still worth a go.
Are you about to undergo a decor revolution in your home? Then why not get creative with your clay creations and make these clay knobs? You can use them on a variety of different objects, and will help to turn your house into a home with that extra personal touch!
At first appearance, you won't even realize that this bracelet is out of clay, so it makes for the perfect accessory to your outfits!
It's always hard to know what to use your leftover clay for, especially if it's been rolled out. So why not make these geometric earrings? It's a great way to use up spare clay, just make sure you do it before you roll up the clay again!
What's better than a pendant that looks good? One that smells good as well of course! And if you're not a pendant fan, you can always use it on your keys instead.
If you love birds then you're going to simply adore these earrings, they're super cute and you can customize the color to suit your style!
If you're new to using air-dry clay, then this is a great project to start with, and it's a great way of showing off your rings too.
There's nothing worse than losing track of where all your jewellery is, which is why making a jewellery plate out of air-dry clay is such a good project for beginners at using clay!
If you like to play games but aren't a fan of all that plastic, then you can easily make this miniature connect 4 at home using clay, so not only will the creation process keep children entertained, but so will playing the game!
Another super simple game idea you can make using air-dry clay with children is this matching game! So if you're fed up with the children complaining that they're bored, this is a great way to keep them busy.
When you have keys, it's always nice to add a personal touch to them, and it also helps to make finding them easier if you lose them, which is why this funky monstera leaf keychain is such a popular thing to make!
If you have an inspiring artist in your home, then there's no doubt that the crayons will find their way everywhere throughout the house, so why not make this awesome crayon holder so that they have a permanent place to live?
Conclusion
As you can see from this list, the possibilities with air-dry clay are endless, and there is so much you can make and do with this versatile material.
So, whether you decide to make some of these items by yourself, or with your children, we're sure you'll have a fun time doing so. Thank you for reading, and good luck with your clay making!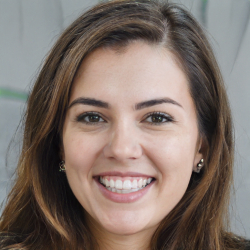 Latest posts by Annabel Buser
(see all)