Do you love horses?
Well, so do we, which is why we've made a list of the best horse crafts that you must try today. But hey, don't worry because you don't need to be artistic in the least bit to be able to pull these off. They're all super simple and cheap to execute yet the results are amazing!
Custom Wall Art
Nothing says 'I love horses' like hanging around custom, horse-themed wall art. You can make horses, prize badges, or even just horseshoes and it's the perfect, effortless home décor idea. Thus, you should definitely give it a try.
Horseshoe Barn Board
For this next horse craft, you'll need an old barn board and a few spare horseshoes. Stick them on the board and use them to hang your keys, hats, and maybe even small coats. Hence, it's a pretty handy craft idea, so this needs to be your next craft project!
Spray Painted Horseshoe Wall Décor
Another rather simple horse craft is to simply take and paint horseshoes and hang them on the wall to create art. After all, art is all about expressing yourself, and if you love horses, well then this is exactly what you need. So, get up and get crafting!
Chalkboard Horse
A chalkboard horse is just what it sounds like – a horse-shaped chalkboard – it's the ultimate horse craft idea! And you know what? You can turn any mini horse into a chalkboard at home, and then even decorate it with chalk as you please! And of course, you can re-do the décor over and over as many times as you want since it's just a chalkboard. If you don't feel like making the effort of making your own chalkboard horse though, you can always get a pre-made one and we promise it's still just as fun!
Paper Horse with Moving Legs
If your kids love horses too, this horse craft idea is the best way for you to spend time with them. You can cut out a horse from colored paper and even give it moving legs, so it's kind of like a puppet. Also, it's a great way to keep your child busy, plus you can bond with them too.
Ribbon Browband
All horse riders need their browbands and you should make your own with rhinestones and ribbon. It's quick, easy, and cheap. So, what are you waiting for? Because if you want people to know how much you love horses, this is the best way to do it!
Sock & Stick Riding Horse
You can also make a rideable horse for your kids with a sock and stick which they can play around with. It's a wonderful way to introduce your child to something that you love, and maybe they'll take up the same interests as well. After all, what's not to love about a sock-and-stick riding horse? In fact, you should even get them involved in the making process because it will make them love it even more!
Horse Sugar Treats
Everybody loves sugar cookies, right?
So, you should definitely get a horse-shaped cookie cutter to make horse sugar treats. It's the ultimate horse craft for parties and it's yummy too. Hence, you absolutely need to make these!
Stitched Felt Horse
If you're good with needles, you should also try making a felt horse. They're super cute and the fact that they're handmade makes them even more unique and special. Thus, it's great as a drawing room decoration piece, a Christmas ornament, or even a keychain. What's more, you can also gift it to a friend who loves horses – we promise they'll love it! So, stop what you're doing and make a felt horse already because it's 100% worth the effort.
Hand-Painted Horse
If you have toy horses lying around, you should totally re-paint them a solid color, like golden, silver, or black – and then you can use these to decorate as you please. Stick them on top of your mason jar lids, or your favorite clutch, or maybe just use them as a centerpiece for your dining table – get creative! Plus, it's one of the simplest horse crafts on this list, so you can't really go wrong with it.
Homemade Hand Scrub
Horses take effort. So, if you know someone who cares for horses, you should definitely pamper them with a homemade hand scrub.
Tissue Paper Mache Horse
If you're good with arts and crafts, then you so need to try this horse craft! Make Paper Mache out of tissue paper and use it to make a horse – it's also a great way for you to spend time with your kids because kids love crafts, right?
Horse Bookends
Need a shelf to put your collection of horse books? Well, we suggest adding cutesy little horse-themed bookends. It can really elevate the aesthetic of your room, which means it's a great horse craft regardless of your love for horses. And that's exactly why you need to make this asap!
Pony Print Shirt
If you want to tell everyone you love horses, the best way to do it is to show them, with a pony print shirt. Also, all you need to make it a plain t-shirt, a pony stencil, and some paint – and you're good. You can cover up the entire shirt in little ponies and then wear it everywhere to take your love for horses with you everywhere you go.
Pony Necklace
Just like a pony print shirt, you can also use a horse pendant to make your very own pony necklace. It's definitely a unique jewelry piece, which is all the more reason for you to try this horse craft for yourself!
Get Craft Inspiration from Sunshine Crafts
If you loved these horse crafts, you're absolutely going to love Sunshine Crafts – we have the best craft ideas as well as the art supplies you need to bring them to life. So, head over to our website here and get inspired!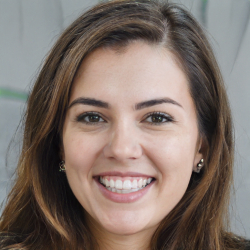 Latest posts by Annabel Buser
(see all)