Think again if you believe that craft projects are just for children. Adults can benefit from crafting, and we're not the only ones who think so. Science supports it.
Crafting lowers your risk of developing memory issues by as much as 30% to 50%, according to 2011 research. Additionally, experts assert that those who experience chronic pain, depression, or anxiety may benefit from crafts.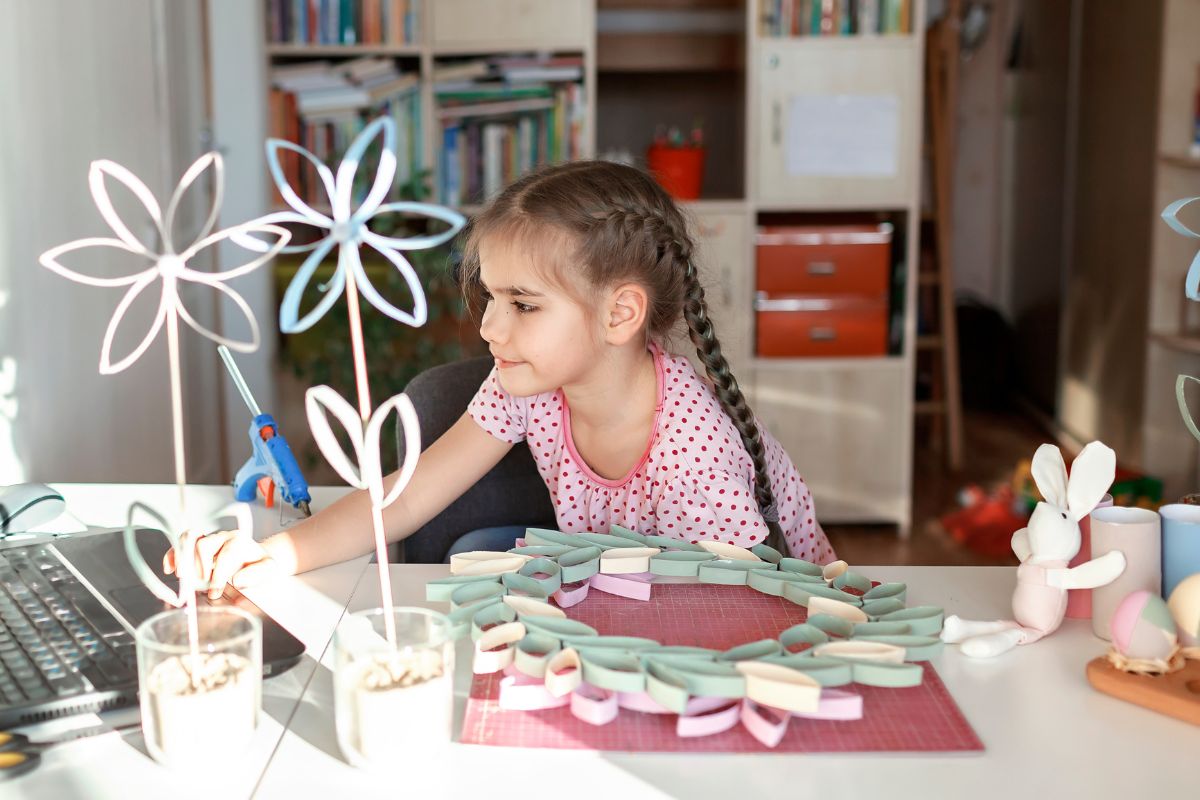 Crafting promotes both your mental and physical wellness. The gorgeous items you create with them are just an added bonus.
Making something with your hands is among the easiest ways to boost mental wellness and one of the most economical stress relievers available today.
There are many possibilities for adult-friendly art and craft projects that emphasise improving attention and clearing your head.
These simple crafts are ideal for all purposes, whether you intend to use them personally or give them to others.
Having fun while creating unique crafts is an important factor in determining which craft ideas are the greatest. If you wish to engage in some creative activity this week, start here with our list of 15 crafting ideas.
It can be challenging to decide which of the many amazing ideas to implement first. Most of these make fantastic gifts if you're scrambling for DIY Christmas or birthday gift suggestions.
Since the majority of these creative concepts are now quite popular, selling your creations will undoubtedly bring you a healthy profit.
You will really enjoy manufacturing these simple things and selling them for additional cash, gifting them to your friends and family, or keeping them for yourself!
The top 15 crafts to make, sell for a decent profit, give as gifts, or keep for yourself are covered in this article.
From crocheted cushions to tote bags, from cosmetic projects to ornaments, from yard planters to garden shades, and from necklaces and bracelets to crafts for Valentine's Day! There are countless crafts you can make and these are just some of many.
The lovely and vibrant tie-dye tote pattern is at the top of the list of our craft ideas for making money quickly if your main goal is to generate a lot of profit. Keep reading to learn how to make the 15 best craft projects.
15 Top Creative Craft Projects To Make At Home
Here we've outlined 15 of the best craft projects you can make yourself at home. All of these ideas are simple, enjoyable, and make excellent homemade gifts! We hope you enjoy creating these wonderful projects!
Recently, the tie-dye craze has taken over the internet! You can recreate this gorgeous market bag by choosing your favourite rainbow colours!
Because of how well-known this trend is right now, you can benefit greatly from it. With your tie-dye swimwear, it will be the ideal item to bring with you to the beach!
Are you a fan of hooked rugs in general? If that's the case, you'll adore this cushion pattern that was drawn from it! For this activity, yarn and a punch needle are needed.
The finished product is quite gorgeous and ideal for use as a throw cushion for your bed or sofa. It may also be given as a present to a close friend. This is a craft that may be made and sold for a big profit.
Cricut magnets are an excellent way to stay organized. Give these a go and get control of your schedule! They're a great project to involve the kids in too, and will help teach them about self-discipline.
This is undoubtedly a totally different strategy than the other 15 simple crafts to manufacture and sell. These DIY cosmetic projects fall under the self-care category. This plan contains some incredible DIYs, such as pillow spray and hand balm.
You need to take extra care of yourself throughout the winter months if you want to look young and moisturized. Create this present set, and you may profitably resell it on Amazon and Etsy.
Would you like to create a gift for a person you have numerous photos of? Some folks simply enjoy taking pictures of unplanned events.
Here is a lovely gift that your friend will adore if they are like that. It's an explosive box with a gift in the middle and photos all over it when it's opened. Perhaps one of the greatest crafts you can produce and sell is this one.
Giving your pals these gorgeous rainbow-colored bracelets is a great way to show them how much you value and care about them.
Any bold and colorful item you own can be used; just make sure the coloration is pleasing. You have a wide variety of size options to pick from. So, put your finest color combination forward and create your own store where you may sell the goods you manufacture.
Look at these gorgeous Kusudama flowers made out of origami! You simply need five pieces of paper to create your own simple origami flowers. There is no reason to stress because it is very easy to produce these adorable little things.
They are ideal for filling up your empty vases. For decorating, they may also be affixed on any surface. The easiest crafts to produce and market for a decent profit are these great little origami flowers.
The greatest way to ensure your kids happiness is to build them this simple wooden playhouse yourself! It's an easy approach to provide your kids something more imaginative and superior to swings.
Your kids will absolutely love it, and it'll be a wonderful way in which they can bond. Wooden project creation can earn you hundreds of dollars.
In this breezy season, this knit hat is ideal for a retro style. It's really easy to construct this basic adult ha. Contrasting purl and knit stitches are used in this free knitting design.
For your friends' birthdays, it can be the ideal gift! You can alter the size and color of your minimalist hat whichever you like. The most lucrative items to sell on Etsy to earn money from home are knit hat patterns.
Take a look at this simple yet lovely cinnamon stick wreath! It's a fantastic way of keeping your front door looking and smelling lovely this fall. You can quickly and easily make this DIY fall wreath. It is an elegant and practical method to furnish your house.
Nobody ever says "no" to candles! Check out this simple method to create your own vibrant dip-dye candles! These would be the ideal birthday presents for friends. You won't find a more lovely or enjoyable DIY project than this one.
Look at this lovely mosaic-style pot! Create your own inexpensive mosaic pots to give your outdoor and indoor gardens a lovely appearance.
Your greens will seem even more extravagant in these mosaic pots. This is a fantastic method to transform used ceramic dishes from secondhand stores into lovely mosaic pots.
This free crochet pattern for dahlias is undoubtedly a lovely flower pattern. By selecting your preferred colors and size, you may create your own exclusive dahlia flowers.
You are entirely free to use them as gifts, indoor or outdoor home décor, or both! Among the most lucrative crafts to sell are crochet designs.
If you enjoy gardening, you understand how uncomfortable it can be to work without a knee pad. This lesson shows you how to create a kneel pad out of recyclable materials that is more comfortable than ones you can buy.
For this project, in addition to your sewing supplies, you will also need a rotary cutter as well as a mat. If you don't already have these, you may order a set or purchase them separately.
Take a look at this simple to create rose gold foil pencil cup! It is a stylish yet understated addition to your desk for studying.
You will find it on a lot of selling lists and will undoubtedly adore it. It is one of the most simple crafts to manufacture and sell for profit. For a pop-up effect, you may even personalize it with your preferred patterns and hues.
Making A Profit From Your Crafts
Are you ready to give these profitable crafts a try and make a huge profit? Selling goods like these excellent money-making crafts from the convenience of your home has never been easier thanks to technology.
Simply build a page on the internet and invite all of your pals to follow it. It will result in lots of people buying your items and following you!
Additionally, you can sell at a retailer and earn a respectable living.
Targeting the retailers with this list of crafts is advised if you want to earn serious cash. Additionally, several of these DIY projects can be used to create last-minute holiday gifts for your family members!
Final Thoughts
There is no better way to unwind and be productive while taking a break from the mundane aspects of our daily lives than by engaging in craft projects for adults.
With these crafting ideas, you may put out the effort necessary to make something artistic that will bring you delight and be a wonderful stress reliever.
Although there are countless other adult craft options available, we hope that the ones above serve as a nice place to start. Post these concepts on social media and ask your friends if they have any further original ideas to offer.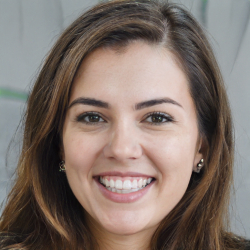 Latest posts by Annabel Buser
(see all)