Do you know what's better than thrifting for clothes?
Making them yourselves! Yes, DIY apparel is a thing and it's actually very lit! You don't have to compromise on your clothes – you should wear exactly what you want to wear. And for that, we suggest that you try your hand at apparel crafts. In fact, here's a list of some of our favorites to help you get started:
DIY Head Wraps
If you can sew, you should definitely try making your own head wraps to match your outfits. But don't worry if you can't sew because there are no-sew versions of head wraps as well. So, you can always try those. Though, of course, the whole point of craft projects is to try fun new techniques. Either way, DIY head wraps are one of the best apparel craft ideas out there and you absolutely NEED to make your own!
Old T-Shirt Scrunchies
Got an old t-shirt that you just don't wear anymore? Try turning it into cute little scrunchies. Because come on, why buy scrunchies when you can just make them yourself? We promise they'll turn out super cute because you really cannot go wrong with this.
Bow Shoes
If you have old shoes that you would like to upgrade, we have a fun idea for you to try. Make two bows out of a piece of fabric and glue them to each shoe – and voila, you have new pair of shoes! The bows are a superb addition to almost any plain shoe and this 100% has to be the easiest apparel craft idea ever!
Fabric Stamping
You can also try fabric stamping if you want to go for something easier. Just get a plain piece of fabric and stamp over it to create a brand-new piece of apparel. And of course, don't be afraid to experiment with different colors. After all, crafts are all for having fun, right?
Lace Earrings
This has to be one of the simplest apparel crafts out there because all you'll have to do is cut up a piece of your favorite lace and add a hook to wear as an earring. So, get some lace and make these earrings for yourself or a friend – they're adorable, we promise!
Polka Dot Tights
Another awesome apparel craft idea is to add polka dots to one of your boring tights to instantly transform it. You can get and stick a bunch of diamontes onto your tights to give them a dressy vibe. So, honestly you 100% need to try making one of these polka dot tights and wear it at the next party!
Glitter Apparel
Other than polka dots, you can also add a little glitter to your shoes or clothes to give them an instant pop. It looks genuinely dazzling and we guarantee that you'll always be the center of attention in glittery apparel. Hence, if you don't have glittery apparel, make yourself some right now because it is freaking awesome!
Fabric Shoes
If you're good at sewing, you can also try making shoes out of fabric. They would be perfect for keeping cozy during the harsh winter. And of course, you can always decorate it as you like, maybe even add a little shimmer to it. But don't worry because it's not as complicated as it sounds and you can easily attempt to make fabric shoes on your own – so there's really no reason you shouldn't!
Resin Jewelry
Speaking of apparel crafts, you definitely need to try resin art. You can get resin kits and watch tutorials to make more than just apparel with resin art technology. But our favorite is resin jewelry because it's just the cutest. Not to mention, one of the easiest things to make with resin art. Plus, you can even try polymer clay to make your own jewelry – it will also turn out absolutely gorgeous!
Embellished Buckles
Gather all your belts in one place and get to embellishing them. It's fun and looks super rad. Plus, it's a great idea for you to express your individuality in the way that you choose to personalize your belts. And isn't that what art is all about?
Old Tank Top Tote
Bring out that old tank top that you never really wear anymore and let's turn it into a brand-new tote bag. And of course, don't forget to decorate it with paint, stamping, glitter, and other embellishments as you please. Remember, the best part of making your own clothes is that you get to decide precisely what you'll wear – so make it count!
Dress Shirt Bibs for Babies
Cut up your old dress shirts and make little baby bibs for your babies out of them. It's almost zero effort and we guarantee that you can't mess this up even if you're just starting out with apparel crafts.
Necktie Brooch
Worn a necktie way too many times but still not ready to let go of it?
Well, maybe you can upcycle it and wear it as a brooch. So, bring out those old neckties, grab a pair of scissors and get crafting!
Sweater Lamp Shades
Take your old, worn-out sweaters and make them into lampshades. Basically, just wrap them on your lampshades as a kind of cover – yes, it is that simple. And even though it's easy, it's still one of the best apparel craft ideas because it genuinely looks cool.
Infinity Scarf
Infinity scarves are all the rage these days. So, grab an old shirt and make an infinity scarf out of it. Or better yet, make two and gift one to your best friend and you can wear it together. So, just make one already – you know you want to!
Get Crafting with Sunshine Crafts
If you need more inspiration for your arts and crafts project, you should definitely check out our website here. Oh, and we also have all sorts of art supplies to help you get started!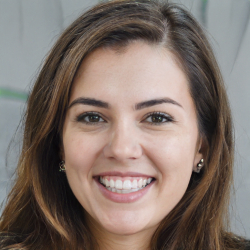 Latest posts by Annabel Buser
(see all)