Don't you just love pom poms?
Well, what if we told you that you can do so much more with them than just waving them around? In fact, we've even made a whole list of the 15 best pom pom crafts that you absolutely must try, especially if you're a beginner.
Pom Pom Flowers in a Vase
Did you know you could make flowers out of pom poms?
It's actually pretty easy and looks really great too. Just take your pom poms and add long sticks as their stems. Then put them all in a vase to complete the look. Set this on your dining room table or your bedside table because it genuinely looks super cute. Plus, it's effortless and cheap as well. So, don't forget to make this for your next art project.
Pom Pom Wreath
Another awesome pom pom craft is the pom pom wreath. And it's also incredibly easy. All you need to do is gather a bunch of pom poms and join them together to form a wreath. You can then hang this wreath on your front door or on one of the walls inside your home. But whatever you do, we promise it will look fabulous!
DIY Pom Pom Earrings
This is probably the easiest pom pom craft idea on this list because all you need is pom poms and an earring hook to actually wear them – and voila! You have a pair of brand new pom pom earrings!
Pom Pom Ponytails
You can also upgrade your ponies and scrunchies by attaching a cute, colorful little pom pom to them. It would make a nice addition and we promise that you'll look twice as adorable with a pom pom ponytail! So, stop whatever you're doing and turn all your plain scrunchies into pom pom ones.
Pom Pom Garland
Pom poms are so simple yet they can look so beautiful. So much so, you can simply join together a bunch of pom poms to make a garland and hang it around your room. What's more, you can even add in some mini bulbs to make it a sort of night light – which is obviously great. So, whenever you start your next pom pom crafts project, it has to be this one!
Pom Pom Rugs
Pom poms can even double as rugs if you join them together to make a sort of mat. All you need to do is join them together with a sewing needle. Or, if you can't sew, you can just join them together with super glue as well. Though, of course, sewn rugs would look neater. Hence, if you want to refresh your room's vibe, you definitely need to make this pom pom rug!
Charms & Keychains
Pom poms are like soft, fluffy little ornaments. Thus, you can turn them into a keychain or charm quite easily. Just add your keychain ring and you have yourself a pom pom keychain – probably the easiest pom pom craft idea on this entire list! Still, if you're feeling a little extra artsy, you can always add googly eyes to turn your pom pom into a cutesy character!
Hats with Pom Poms
If you love hats and beanies, you should add a pom pom at the top, and we promise you'll love them even more! It seems like a simple addition but it actually looks really great. And thus, you absolutely 100% need to try it!
Pom Pom Tree
Don't you just love those little tabletop tree decorations?
Well, then why not make your own using a few pom poms and some wire? Make a tree with the wire and add colorful little pom poms as leaves. It's a great cheap but cute décor idea to help elevate your space, so you definitely need to try it for yourself.
Tea Coasters
Just like we can make a mat or rug with pom poms, we can also do the same on a smaller level to make tea coasters. Just join together 5 to 6 colorful or monochrome pom poms to make a cute little tea coaster – yes, it's really that simple. In fact, you should make a whole set of these, and maybe you can even gift them to a special someone.
Pom Pom Bracelet
You can make some really wonderful things just by joining together a bunch of pom poms. And this pom pom craft is all about making bracelets. Just like most of the other crafts, you don't need any sort of special tools or supplies – you don't even need to be an art expert! All you need to do is stick your pom poms together to form a ring the size of your wrist and you're done!
DIY Wall Hanging
If you hang your pom poms on a vertical thread, you can even use them as a sort of wall hanging. Again, it's cheap, it's easy, and it looks awesome – so really, there's no reason for you to not try making it.
Pom Pom Letters
To make pom pom letters, you need to draw and cut these letters out of a piece of chart, and then use glue and pom poms to fill in the lines. And you can use these letters for absolutely anything. You can just use your initials as tabletop décor for your study table. Or you can even make a Happy Birthday banner out of these letters. So, don't wait and get crafting already – you know you want to!
Pom Pom Dreamcatcher
Pom pom dreamcatchers are also gorgeous – they double as a home décor item. Plus, of course, as the belief goes, they'll help you have sweet dreams every night. So, if you believe in dreamcatchers, you should definitely try this pom pom craft. And if you don't, you can always just use it to beautify your space.
Pom Pom Bookmarks
Adding a little pom pom at the end of your bookmark is definitely a great idea. And if you have a thing for books o pom poms (or even both), then this is the pom pom craft for you! Not to mention, it's practically effortless.
Restock on Craft Supplies from Sunshine Crafts
Sunshine Crafts is the ultimate arts and crafts store where you can find both art supplies and tips and tricks to ensure that each of your artworks is a standalone masterpiece! So, visit our website and order while stocks last!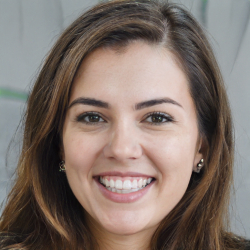 Latest posts by Annabel Buser
(see all)