Are you looking for a fun and entertaining activity? Then, you need to try out rainbow crafts. With so much going on in this world, it is a good idea to let rainbows and unicorns cheer you up. Besides, you will feel great adding color to your life. Whether you are trying to keep busy or find something to do for kids, the following rainbow crafts have become all the rage in recent times.
A Message of Hope
If everything seems dull, you need to create a Message of Hope. It allows you to express your unique individuality with brilliant colors. After all, you are bound to find your pot of gold at the end of the rainbow. This simple rainbow crafts idea is just what you need to get in the right mood.
Crystal Rainbow
Sometimes, you have to take things to the next level. This is where the Crystal Rainbow comes into place. It combines science and art to provide something truly different. For those of you who prefer something different, it makes sense to create a Crystal Rainbow. To bring this supersaturated idea to life, you just need to use colorful pipe cleaners.
Let Sunshine In
The next rainbow crafts idea that you will enjoy working on is Let Sunshine In. The secret to this amazing window décor idea is tissue paper. You will need lots of tissue paper to create it. Besides, it will allow the kids to master cutting little pieces of paper. Then, they will lay them out in order to make a rainbow shape. You should be able to complete this project with just clear contact paper.
Colorful Slime
To mix things up, you need to try Colorful Slime. The fact is that there is no kid out there who doesn't love playing with slime. With plenty of colors, your little ones will have a ton of fun. There is no right or wrong way to create Colorful Slime. Hence, it all comes down to having a great time.
Easy Paper Strip Rainbows
For something more simple, Easy Paper Strip Rainbows are the way to go. You just have to cut paper strips, add some cotton, and staple the pieces together. That is about it. Even if you have never made rainbow crafts in the past, it is as easy as it gets. This is why you have no excuse but to work on it. Besides, there is bound to be construction paper lying around.
Rainbow Rice
Have endless fun by creating Rainbow Rice. It offers sensory play opportunities and will keep your restless toddlers busy. Since every home has rice lying around, you just need to use this household staple to get the job done. Upgrade the basic gain with a rainbow palette. You have to give this stimulating rainbow crafts idea a try.
Pipe Cleaner Rainbow Magnet
If you don't have any more magnets left to hold household masterpieces, you can create a Pipe Cleaner Rainbow Magnet. It requires child-friendly materials like felt, colorful pipe cleaners, and scissors. Even preschoolers should be able to work on it. The final piece would be aesthetically pleasing and look great in your home.
Rainbow Experiment
Rainbow Experiment is something that you will like working on. It is a colorful science project that will provoke you and get you out of your comfort zone. You just need to head over to the nearest craft store to get some washable markers and a paper towel.
Rainbow Waffle Cake
Want to work on rainbow crafts that you can eat? Then, you need to create the Rainbow Waffle Cake. It is simply delicious and worth the effort. Have the ultimate breakfast and get your kids involved in the fun. All you have to do is add rainbow sprinkles to your waffles. It should do the trick.
Rainbow Sensory Play
For a rainbow crafts idea that goes beyond the basics, you should try Rainbow Sensory Play. It requires you to add all the colors of the rainbow. Create fluffy clouds by cutting strips of foam sheets and color them with markers. You should be able to engage in the activity while in the kitchen or just about anywhere.
Easy Rainbow Popsicles
Who doesn't love popsicles? The Easy Rainbow Popsicles enable you to celebrate the good things in life. Once the rain stops and the sun comes out, you need to create Easy Rainbow Popsicles with your kids. Besides, the activity will ensure that they remain engaged.
Rainbow Soap Foam Bubbles
If you want to have fun chasing rainbows, you need to consider trying Rainbow Soap Foam Bubbles. Head over to the craft store to get some liquid watercolors. Then, you can mix them with some dishwashing detergent to create lots of pastel-colored sensory bubbles that will get the kids excited about rainbow crafts.
Rainbow Fruit Pizza
Foodies will also find the Rainbow Fruit Pizza to be worth trying out. It is a sugary masterpiece that will teach your little ones to identify the different colors of the rainbow while ensuring that they are fed. After all, you will love the finished product more than anything.
Rainbow Button Wind Chime
Take advantage of the loose buttons in your home to create a Rainbow Button Wind Chime. It is absolutely cool and fun to make. The fact is that every home needs a wind chime. Nothing is better than this amazing rainbow crafts idea.
Rainbow Jellyfish Craft
Lastly, you must try the Rainbow Jellyfish Craft. It allows you to bring cool sea creatures to life. You and your little ones can work together on the project. All you need are common crafting materials and you should be able to create it.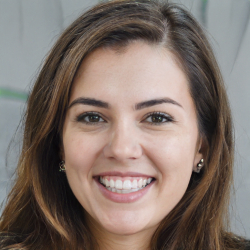 Latest posts by Annabel Buser
(see all)