When it comes to crafting, you have to use clothes pins as they are extremely versatile. You can use them to create all sorts of things. All you need is a bit of creativity. It can be super fun to create clothes pin crafts. If you are looking for some ideas, you have come to the right place. Our post shares some inspiration to help you get started.
Laundry Room Clothespin Wreath
One of the best clothes pin crafts that you have to try out is a Laundry Room Clothespin Wreath. Most people tend to think about the laundry room when they think about clothes pins. Now, it doesn't need to be a bad thing as you can create a stunning piece to transform your laundry room. A Laundry Room Clothespin Wreath will allow you to mix things up.
Clothespin Airplanes
The next clothes pin crafts idea that you must try out is Clothespin Airplanes. The best crafts are the ones that you can play with and enjoy. This is why it makes sense to create Clothespin Airplanes. Your little ones will be excited to see what you make for them. It is even possible to create an entire air fleet.
Clothespin Coffee Filter Butterfly
If you want to try a crafty or uncycled technique, you might want to create a Clothespin Coffee Filter Butterfly. It is super interesting and worth looking at. You can get as creative as you want and make a coffee filter that has butterfly wings. All you have to do is pinch the butterfly wings onto the wooden clothespin body and you are good to go.
Clothespin Catapults
Want your kids to join in on the clothes pin crafts? Then, you need to make Clothespin Catapults. This craft idea will enable your little ones to have lots of fun while creating something. You just need empty bottles and clothes pins to create the catapults. They will shoot balls across the house.
Clothespin Race Car
Have a thing for speed? It is about time that you made a Clothespin Race Car. You should be able to create an interesting clothespin car in no time. Everyone who looks at the Clothespin Race Car will want to take it for a spin.
Clothespin Foosball Table
Did you know that you can create a Clothespin Foosball Table? If you love the sport, you have to give this clothes pin crafts idea a try. It is the main deal. You should be able to make a cool foosball table that your kids can use to play. You just need a shoebox, clothes pins, and wooden dowels to create it.
Clothespin Angels
For something adorable, you can make Clothespin Angels. When you have a lot of free time on your hands, you can create Clothespin Angels for your home. It is always nice to have something fun in your home. Your kids can also help you out with the project as it only involves a few steps.
Thread Wrapped Wooden Clothespin Doll
The next clothes pin crafts idea that is worth trying out is a Thread Wrapped Wooden Clothespin Doll. If you have old-fashioned clothes pins, you can use them to create a doll. You only need to clip the clothes pins onto the cloth and dolls. Keep in mind that you will require yarn-wrapped dolls to start with. You should be able to create different types of outfits.
Clothespin Trivet
Want to create something practical? You should give the Clothespin Trivet a try. It is something that you will find interesting for yourself. You can utilize deconstructed clothespins to create fantastic trivets. All you need to do is glue them any way you want. Make sure to paint them a bright color.
Clothespin Picture Holder
Create a Clothespin Picture Holder to ensure that your favorite pictures are decorated. It also makes for the perfect gift. You can give it to a colleague or help your child create one for their crush. To create the Clothespin Picture Holder, you need miniature clothes pins, painted wooden cubes, and wire.
Headphone Cord Organizer
Are you tired of all the cords bundling up? Then, you have to create a Headphone Cord Organizer using clothes pins. Besides, it can be satisfying to create something practical for a change. You can use the Headphone Cord Organizer on a daily basis and ensure that the cord and headphones are always properly stored. You can paint the cord organizer any way you want.
Menu Planning Station
Keep notes and reminders by creating a Menu Planning Station. It will ensure that you never forget anything ever again. A great thing about the Menu Planning Station is the fact that it will allow you to organize your cooking. Your family members can also use it to leave suggestions. Thus, you will always know what to cook.
Clothespin Glass Holder for the Car
Do you like going for long drives? Then, it makes sense to create a Clothespin Glass Holder for the Car. It is perfect for those of you who are always on the go. You just need a simple glass and some clothes pins to bring it to life.
Clothespin Party Backdrop
Host events at your home by creating a Clothespin Party Backdrop. It is a quick project that allows you to save a ton of money. You should be able to transform the way your living room looks by using some clothes pins.
Mini Clothespin Necklace
Lastly, you should consider making a Mini Clothespin Necklace for yourself. You can even gift it to someone. It is an awesome craft idea that you can never go wrong with. All you need is a rope and clothes pins to create it.
Now that you have read our post, you will have some great clothes pin crafts ideas to try out. Make sure to go all out and put your creativity to the test.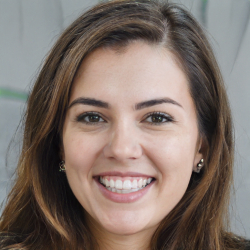 Latest posts by Annabel Buser
(see all)