Unicorns are the very definition of everything nice. There's nothing to not like about them. So, obviously, everybody loves unicorns. Hence, when you're looking for crafting inspiration for your arts and crafts project, it only makes sense to start with unicorn crafts, right?
After all, you can never go wrong with unicorns! So, if you're a unicorn fan (because aren't we all?), you definitely need to check our list of the best unicorn craft ideas!
Unicorn Dream Catcher
The concept of dream catchers is already so beautiful – they trap in positive energy and sweet dreams while blocking out bad dreams. And when you add a unicorn touch to the mix, it just makes it all the more special, especially if you're gifting the dreamcatcher to a loved one.
No-Sew DIY Unicorn Sleeping Mask
Are you one of those people who can't stand night lights while you sleep?
Well, we have just the thing for you! You can make your own unicorn-themed sleeping mask without a lot of effort with this no-sew unicorn craft. Not to mention, it is absolutely adorable! So, don't forget to give it a try.
Unicorn Ornaments
Another great unicorn craft idea is to make cutesy ornaments. You can decorate a wooden slice to make a hanging unicorn ornament, or even make mini, felt unicorns if you know how to sew. So, do try it out for yourself.
Rock Unicorn
If you have kids, making rock unicorns with them can be a genuinely wholesome activity. Just grab a rock and some watercolors and get painting unicorns. Not to mention, you don't even need to be good with a paintbrush to try this unicorn craft since you're only painting on a rock – you can always paint over it or get another rock. So, don't pass up this chance to spend some quality time with your children!
Unicorn Puppets
Unicorn puppets are another craft that you can make with your kids. It's simple, cheap, and fun. Plus, once you've made the puppets, you can have your own little puppet show too.
DIY Unicorn Costume
A DIY unicorn costume is perfect for all ages. Not to mention, it can help you save tons on Halloween if you make your own costume. Though of course, since it's not really a spooky costume, you can wear it on other occasions as well. So, do try making it for yourself – we promise it's worth the effort!
Popsicle Stick Unicorn Craft
Popsicle stick crafts are a great pastime, but our favorite one is definitely a popsicle stick unicorn. You can add a little horn, some googly eyes, and rainbow yarn to make a unicorn out of your popsicle – and voila, you're done! Plus, you can get your kids involved in this craft as well, so there's really no reason to try it.
Unicorn Matchbox Notebook
Don't throw away empty matchboxes because, with this unicorn craft, you can turn them into cutesy notebooks. It's actually pretty simple to make yet the end result is quite beautiful – almost magical. And hence, we definitely recommend that you try it out.
Jewelry Holder Horn
If jewelry is your thing, then you absolutely need to try using a DIY unicorn horn as a jewelry holder – it's way better than a regular jewelry box. Not to mention, it will be quite a unique addition to your dressing table. And the best part? You can actually see all your jewelry at once which makes deciding what to wear all the more fun! So, don't waste your money on extravagant jewelry boxes -just make your own with this unicorn craft.
Faux Stained-Glass Unicorn
You can also make a stained-glass-esque unicorn from colored paper and hang it in your room to attract positive vibes. After all, if unicorns are your inner spirit animal, then what better way to channel it than with a stained-glass unicorn?
Unicorn Bookmarks
If you like books or know someone who does, you can even make unicorn-themed bookmarks. Why? Because unicorns make everything better. So, don't forget to try this unicorn craft because it's equal parts fun and useful.
Unicorn Horn Headband
Do you have a daughter who can't stop obsessing over unicorns? Or maybe it's you who can't stop fawning over them? Either way, you should make unicorn headbands, complete with a rainbow horn and all. It's nothing too complicated though. All you need to do is take a regular headband and add a unicorn horn on top of it – and you're good.
Unicorn Pumpkins
We've seen the traditional jack-o-lantern pumpkins quite a bit. But you know what's better? Unicorn pumpkins! Yes, this is your cue to dress your pumpkins as unicorns to attract joy and happiness – after all, that is what these magical creatures represent, right? So, do add a little magic to your life with unicorn pumpkins.
Unicorn Mason Jar
If you're tired of seeing your regular mason jars, you should consider upgrading them to unicorn mason jars. Simply take off the lid and decorate it in the typical unicorn theme, with horn and all – and you'll have your very own unicorn jar. Hence, you definitely need to try this because it would add some much-needed positive energy to your space.
Unicorn Pinata
Unicorns and pinatas – together?
Yes, please! Unicorns are pinatas are the two things we love most in the world, and that why this unicorn craft is our favorite! And we promise that if you do this for your child's birthday, they will love it too – no kidding! In fact, they might love it too much and then you'll have to do it every year on their birthday – but that's like the opposite of a problem. So, yes, do give this a try!
Restock on Your Craft Supplies from Sunshine Crafts
If we've inspired you to take up crafting in your free time, then you should head over to our website here to get everything you need to execute these projects. Though, of course, since they're so simple, you might have most of the materials already.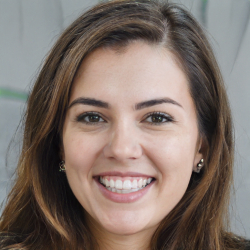 Latest posts by Annabel Buser
(see all)