There is no better show than Pokemon. It defined many people's childhood and is still widely watched despite having ended. What makes Pokemon fun to watch or play with is the adorable creatures that came in different shapes and sizes. Besides, each Pokemon can evolve and become even stronger. A great way to show your appreciation for the series is by making Pokemon crafts. Here are some excellent ideas that you will want to try out.
Pokemon Charm Bracelet
One of the best Pokemon crafts that you need to try today is a Pokemon Charm Bracelet. There is just something about a Pokemon Charm Bracelet which makes it worthwhile. Besides, anyone can create the charm bracelet including kids. Besides it is super easy to make. All you need to do is get supplies online or head over to a craft store. You might even have items that you can use. Once you are done with the idea of this Pokemon craft, you can wear it immediately and show the world how much you love the show.
Pokemon Kaleidoscope Paper Toy
Another excellent Pokemon crafts idea that is fun to make is the Pokemon Kaleidoscope Paper Toy. You get to feature the evolution of your favorite Pokemon through this paper toy. In fact, you can play with the toy once you create many Pokemon Kaleidoscope Paper Toys of different characters. To make things even easier, you can simply download a printable version of a Pokemon's evolution.
Clay Pikachu Pencil Topper
Who doesn't find Pikachu adorable? If you are a die-hard Pikachu fan, you need to create a pencil topper dedicated to the Pokemon It is quite easy to make the pencil topper using clay. When you have made the pencil topper, you can take it with you wherever you go. It will be your friend for life. A Clay Pikachu Pencil Topper is as good as it gets,
Pokeball Sun Catcher
For more arts and crafts, you can even make a Pokeball Sun Catcher. It is just the toy that little kids need. However, even adults can play with it. In order to create a Pokeball Sun Catcher, you are going to need black markers, contact paper, and tissue paper. After you are done, you can have some fun in the sun.
Pikachu Sock Plushie
Is your little one a huge fan of Pokemon? Then, you need to make him or her a Pikachu Sock Plushie. It is bound to cheer him or her up. Making a Pikachu Sock Plushie can be super exciting, and you could get your child involved. The final result will leave you mesmerized.
Paper Plate Oshawott Craft
If you want to create Pokemon crafts that are dedicated to a different Pokemon, you can opt for the Paper Plate Oshawott Craft. After all, Pikachu shouldn't be the only Pokemon you create. Bring Oshawott to life with a paper plate. Make sure to get all its details right including its freckles, teeth, and ears.
Pokeball Clay Magnets
Another clay Pokemon crafts idea that you have to try out is Pokeball Clay Magnets. If you like the Pikachu Pencil Topper, you will love Pokeball magnets. These magnets don't require a lot of effort to make and can even be made with basic colors. Besides, you must have some clay and magnets lying around.
Pokemon Go Pins
Keep the fun going with Pokemon Go Pins. All you have to do is select a team and get to work. Make the entire set to let others know who you support. If you are a true fan of the show, you will be glad to give the idea of this Pokemon craft a try.
Pokemon Corner Bookmark
Do you enjoy reading? Then, you have to make a Pokemon Corner Bookmark. It will ensure that you complete your reading without any distractions. A Pokemon Corner Bookmark will allow you to keep track of everything you read. You just need paper, scissors, and paints to make the bookmark.
Squirtle Pokemon Craft
The next Pokemon crafts idea on our list is Squirtle Pokemon Craft. You simply can't go wrong with this cute Pokemon that looks adorable. You can even print a picture of Squirtle to minimize effort. Otherwise, you can go overboard and paint Squirtle yourself.
Origami Pikachu
For those of you who enjoy Origami, you should consider making an Origami Pikachu. It is easy to make and looks beautiful. You can even make a bunch of Origami Pikachu and give them out to your friends. It is even possible to write a message inside to spread love.
Easy Pokeball Bag Clip
Treat yourself to an Easy Pokeball Bag Clip. It will get you excited to go to school. It is also possible to make multiple clips and give them to your friends. Having matching clips will allow you to let others know that you are a part of a group.
Pokemon Breakfast Plate
An interesting Pokemon crafts idea that you can't ignore is the Pokemon Breakfast Plate. Start the morning right with this fabulous craft. You just need paints to give your breakfast plate a makeover.
Oddish Plushie Craft
The Oddish Plushie Craft will allow you to utilize your sewing skills. You can make an adorable Pokemon in your room and show others just how talented you are.
Pokemon Painting
Lastly, you can also make a Pokemon Painting and hang it on your wall or fridge. Get your paints out and create your favorite Pokemon with every stroke. It is an exciting task that you can take on with your kids.
After you have gone over the post, you will know the best Pokemon crafts ideas that are worth trying. A great thing about these ideas is that you can try them out with others. It takes just a bit of patience to create the most beautiful craft. Once you gain some confidence, you will want to try out all the Pokemon crafts.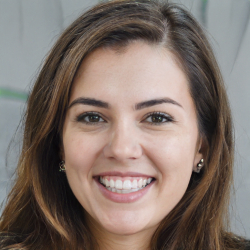 Latest posts by Annabel Buser
(see all)