Are you looking to have a fun time with your friends or family? Then, you need to create handprint crafts. There is just something about putting in the effort to come up with different arts and crafts. If you consider yourself to be creative, you will want to be busy with exciting work. Here are some great handprint crafts ideas that are bound to put you in the right mood.
Handprint Monkey Painting
Do you find monkeys to be adorable? You have to create your very own handprint monkey painting. It is a truly rewarding endeavor that will provide you with impressive results. Anyone who looks at the monkeys in your living room or bedroom will have a quick laugh. Have a personal zoo right at home by making a handprint monkey painting. It is incredibly easy and shouldn't take up a lot of time.
Handprint Penguins
What is even cuter than monkeys? Penguins, of course. Make these adorable little animals with your children and bond with them. Besides, winter animals don't require a lot of effort to create. Hand printing is something that anyone can master with a little bit of effort. You will only require cut-out paper, felt, pom poms, and some markers to create a snowy scene.
Handprint Dragonfly
Take your handprint crafts skills to the next level by creating a handprint dragonfly. Sometimes, you need to create something more than just a flat scene. There is no limit to what you can do with this idea. Make handprint wings and color the insect any way you want. It is important that you use popsicle sticks to expand the 2D scene and create an insect that looks completely real.
Handprint Bunnies
Who doesn't like bunnies? Create handprint bunnies that you will come to love. Every time you look at these innocent creatures, you will feel your heart cheering on. If you are someone who has a way with his or her fingers and can create precise shapes, making bunnies should be a walk in the park. You can play around and make their ears pink or red.
Dr. Seuss Themed Hand Painting
For those of you who are a fan of Dr. Seuss or enjoyed his works, you should consider Dr. Seuss Themed Hand Painting. Although it is not easy to create, you will have a great time making it work. You will have to use all your fingers as there are more strokes required. As there is no limit to what you can do, you should be able to create everything that comes to mind.
Handprint Octopus
Create a Handprint Octopus for some underwater fun. It requires you to go all out and get your hands dirty. This multi-faceted handprint crafts idea will satisfy you to the core. You can finally create an amazing underwater scene that features the beauty of the other side of the planet. It is even possible to use seaweed to create a more authentic look.
Handprint Spring Chicks
The next handprint crafts idea that is worth exploring is Handprint Spring Chicks. It is perfect for anyone who likes barn animals or has been around them. You can even get your kids involved in creating the spring chickens or the background.
Handprint Wreath
If you are fond of collecting, you need to create Handprint Wreath. You should be able to create hand tracing wreaths and fill them up with different colors. For instance, you could go with autumn shades to create a fall vibe.
X-Ray Letter Painting
Parents of kids should try X-Ray Letter Painting. It will ensure that the little ones are able to remember different letters and put them into practice. You could even leave the entire handprint craft idea to them and simply make sounds so that they can reproduce them through the work.
Leprechaun Handprint Painting
For something unique, you might want to give Leprechaun Handprint Painting a try. Besides, the handprint crafts idea is perfect for the next St Patrick's Day. Take out all the green and get to work. However, you must not forget to use orange for the Leprechaun's long hair.
Lion Handprint Craft
Coming back to creating animal handprints, you should consider Lion Handprint Craft. You don't need to restrict yourself to simple animals. Instead, it makes sense to create an animal that will never go unnoticed. You can use a canvas background so that your kids get the hang of it.
Flying Bat Handprint Craft
For some Halloween fun, the Flying Bat handprint Craft idea is as good as it gets. There is nothing spookier than bats. Besides, it is quite easy to create a flying bat. You just need to make sure that you get its wings right. You should be able to create lots of bats.
Handprint Superheroes
As for superhero fans, it is a good idea to create Handprint Superheroes. Whether you are a fan of Batman, Superman, Captain Marvel, or Wonder Woman, you can let others know about just how crazy you are for a superhero through your work. As there are countless superheroes to choose from, there is bound to be someone on your mind.
Owl Painting
Owls are cute and innocent creatures. They tend to sleep during the day and get up at night. This is why you might want to create an Owl Painting. It is something unique and beautiful. Now, you should keep in mind that it will be somewhat difficult to create the owl's face. However, you can expect to make it with a bit of patience.
Handprint Dinosaurs
Lastly, you can even create Handprint Dinosaurs. Even though these fascinating creatures might have gone extinct, they continue to live in our minds. Besides, your kids will be super excited about the idea of creating dinosaurs. All you need to do is think about which dinosaur you want to create and look for some inspiration online.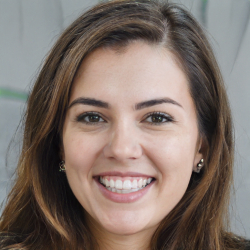 Latest posts by Annabel Buser
(see all)