Copper is an interesting material that has many uses. One of the areas where it truly shines is home decor. In fact, the copper decor has become a huge thing in recent times and everyone seems to want to try out copper crafts. If you are looking for the perfect copper craft ideas, you have come to the right place.
Copper Hanging Planter
With just a few pieces of copper pipe, you can create a Copper Hanging Planter. If you don't have any copper pipe, you can get it from the nearest hardware store. You will also require some clothesline or pink rope. After all, your home could use a metallic touch to it. All you have to do is cut the pipes in the size that suits your pot.
Copper Pipe Necklace
Another copper crafts idea that you will come to love is the Copper Pipe Necklace. It is about time that you wore a different type of necklace to work. Mix things up with copper pipe pieces and a rope. It requires minimal effort and offers amazing results.
Copper Accented Vase
The Copper Accented Vase is the idea of a craft that you can't go wrong with. It is super easy to make as you only require some copper foil tape and a clear vase. Besides, you get to decide which type of pattern to work with. There are endless possibilities that you can explore. Hence, you just need a bit of creativity.
Copper Blanket Holder
Want to make sure that your blankets look neat and tidy? The Copper Blanket Holder is just the copper crafts idea that you need to try out. It is a beautiful blanket holder that can be made using copper pipes. As the blanket holder will have a metallic finish, it will look chic while providing a sturdy look. Once you are done, you will want to create additional Copper Blanket Holders for other rooms.
Copper Paper Towel Holder
Ditch your old plastic towel holder for a Copper Paper Towel Holder. It looks stunning and will ensure that your home looks amazing. You just need copper piping to construct the piece. This means that it will be very sturdy. If you don't know how to cut pipes or take measurements, you will first need to learn that.
Copper Photo Display
If you have pictures that you want to showcase, you need to get a Copper Photo Display. It is super cool and allows you to hand in your favorite pictures. To bring this copper crafts idea to life, you just require tiny clothespins and copper wire. Then, you can hang this unique photo display on the wall. Forget about having to buy a frame ever again once you create the Copper Photo Display.
Copper and Rope Bracelet
Create a Copper and Rope Bracelet for yourself as it is simply stunning. When you put on the bracelet, it will get everyone's attention. Although the knots might seem complicated at first, you should be able to create them.
Copper Stripe Succulent Planters
For those of you who have plants at home, it makes sense to create Copper Stripe Succulent Planters. Even though the succulents in your home might be beautiful to look at, you can take things one step further with this copper crafts idea. You just have to use copper foil tape to create the Copper Stripe Succulent Planters.
Copper Jewelry Dish
Do you want to make sure that you have a chic jewelry holder? You should consider making a Copper Jewelry Dish. It is too gorgeous for anyone to ignore. Anyone who looks at it will think that it is made of pure copper. You can even write an adorable saying in the center.
Copper Candlestick Holder
Looking to create something truly unique? The Copper Candlestick Holder has you covered. You will find this beautiful copper candlestick holder to be just what you need. All you need to make it is some copper pipe. You should create a few of them to give your dining room table a boost.
Copper Towel Holder Ring
Add an interesting element to the bathroom by creating a Copper Towel Holder Ring. It will surely give a touch of elegance to your bathroom. There is no need for you to settle for something mundane as you can use some copper foil tape to create this beautiful piece.
Copper and Rope Mirror
In addition to the above, you have to create a Copper and Rope Mirror. It will look terrific in your home. If you have a round mirror at home, you can amp it up with some copper and rope. It is super easy to make and offers lasting results.
Copper Stamped Cuff Bracelet
There is a lot that you can do with alphabet stamps, metal strips, and copper including making a Copper Stamped Cuff Bracelet. You get to decide what you want to stamp onto the bracelet. It could be a short quote, initials, or a name. Besides, the cuff bracelet will look gorgeous once it is complete.
Copper Place Card Holder
Sometimes, all you need is a place card holder. This is why you need to make a Copper Place Card Holder for yourself. It is simply adorable and can be made using ice cub trays and plaster of parts. You can put the placeholder on your dresser or desk.
Copper Quote Print
Lastly, you should try Copper Quote Print. You can take a close look at the quote print and find some inspiration. You just need to choose a copper color and print your favorite quote. It is rather simple.
Once you have finished going through the post, you will have some amazing copper crafts ideas. It is important that you try out the ideas that you find most interesting. For more fun, you can even get the entire family involved. The projects are perfect for the weekend.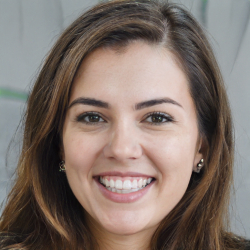 Latest posts by Annabel Buser
(see all)