Who said you need to be artsy to work on DIY craft projects?
Arts and crafts are not just for artists. In fact, we've made a whole list of feather crafts that anyone can try, even if they're a complete newbie in the crafts department. So, if you're looking to work on crafting projects, this is where you should start!
Paper Feathers
Paper feathers are probably the simplest, easiest feather craft idea. So, if you're a beginner, you definitely need to make these. In fact, you can use these feathers for the other feather crafts in this list as well, especially if you can't get your hands on real feathers.
Feather-Patterned Lampshade
If you want to upgrade a plain, boring, old lampshade, a good idea is to paint feathers to cover the whole thing. And you know what? You don't have to paint each individual feather – you can use a template feather shape to paint them effortlessly. Hence, you absolutely must give this a try.
Feather Pens
Another great feather craft is to add a feather to your favorite pen or pencil, so you can always write in style. It is surely one of the easiest craft ideas out there, so don't forget to try it for yourself.
Denim Feather Wall Hanging
You can make feathers out of denim as well, and then use them as wall-hanging art. The hardest part of this project is just cutting out the denim feathers, the rest is just a piece of cake. In fact, even cutting out the feathers isn't that hard, so you really should make this wall hanging to decorate your room.
Feather Gift Wrap
If you have a feather or two at hand, you can use them to add extra flair to your wrapped gifts. But don't worry even if you don't have real feathers because you can use paper feathers too. It's a wonderful way to add a special personal touch to your gifts.
Leather Feather Earrings
Just like denim, you can also cut out feathers from leather. Plus, it's a great way to make use of old jeans before you throw them out. And once you've cut out the feathers, all you need to do is add a little hook to wear the earrings – and you're done! This would make a great gift as well, so make sure you try this feather craft.
Resin Peacock Feather Coaster
Speaking of feather crafts, peacock feathers are the perfect way to instantly upgrade any look. So, if you know your way around resin art, we suggest that you add in a peacock feather to make cute tea coasters. Although, of course, resin art is fairly simple, and you can always learn.
Feather-Stamped Blanket
Want to add a personal touch to your favorite blanket?
Maybe take a feather shape to cover it with different-colored feathers. It's genuinely one of the easiest feather crafts but it's so worth it. Hence, if you need a crafts project to work on, we suggest you start with this one.
String Feather Necklace
Like we said, you don't need a real feather to try feather crafts. Make a feather from string and use it as a pendant for a necklace – the perfect handmade jewelry idea, if you ask us. What's more, you can make two of the same to have matching necklaces with your best friend. So, yes, you absolutely 100% need to make these!
Feather Bookmark
Feathers can serve as bookmarks too. And if you can't get your hands on a peacock feather, just make your own with simple materials and decorate them to your liking. And then again, you can make multiple bookmark feathers to gift your friends as well – great, isn't it?
DIY Marbled Feathers
Marbled feathers are yet another creative feather craft idea that you need to try asap, especially if you're into crafting. The marbled effect is seriously gorgeous, so do give it a try.
Feather Lampshade
Remember the stamping feather prints on your lampshade craft?
Well, this time we're going all the way by making a lampshade all out of feathers – yes, really! You'll need a lot of feathers to pull this off, but you should know that it will be 100% worth the trouble. After all, not everyone has a special feather-made lampshade, so it's very unique.
Framed Feather Art
Feathers, especially peacock feathers are beautiful. So much so, you don't even necessarily need to make something out of them – they're pretty as it is. Hence, it's also a good idea to just get these framed for your living room wall. They give a really regal feel, even if it's a zero-effort craft. Hence, we suggest that you get a feather and get to work maybe this craft. But then again, you can make your own feathers too!
Feather-Stamped Pillow
When it comes to feather crafts, feather stamping is a pretty popular technique. From lampshades and blankets to now even pillows, feather stamping can really elevate the look and feel of your space. Therefore, if the feather aesthetic appeals to you, we highly recommend that you try this craft to make feather-stamped pillows for your bedroom.
Feather Name Cards
You can also add a little hook to attach a name card to feathers and it's much better than those expensive name card holders. So, if you're throwing a fancy party, ditch the name card holders and use feather name cards to specify the seating arrangement because it's way cuter!
Get Your Craft Supplies from Sunshine Crafts
Would you try these feather crafts? Because we've got loads more where these came from. In fact, you should visit our website Sunshine Crafts to get inspired. We have loads of crazy craft ideas that are quick, easy, and cheap – and even newbies can try them. Also, we sell art supplies, so you can find all you need in one place – and what's not to love about that?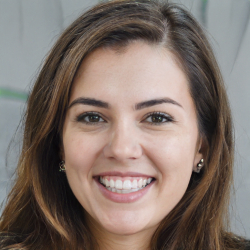 Latest posts by Annabel Buser
(see all)