Do you have spare pipe cleaners randomly laying around the house?
Well, maybe it's finally time to put them to good use. You see, pipe cleaners are multi-purpose and will make a great addition to your box of art supplies. So much so, we've even made a list of the best pipe cleaner crafts that you should most definitely try! And you know what? You don't have to be an expert to try these because they are super easy. So, stop whatever it is that you're doing and get crafting!
Pipe Cleaner Animals
Pipe cleaners can be folded to make virtually any shape which means it's a good idea to use them for making cute little animals and other characters. This would be a great activity if your child loves animals too. Just get them to pick out the colors and show them how to turn these seemingly simple pipe cleaners into their favorite animals. And remember to keep them as involved as possible – they won't actually learn or enjoy at all if they feel like you're doing all the work. So, try and get them to do most, if not all, of it themselves.
DIY Cactus Garden
Just like animals, you can also shape these pipe cleaners into cute little plants. And we suggest, you make them into cactuses – in fact, make a whole garden's worth of them. You can use these as indoor plants as well because they're just so cute and require zero effort when compared with actual plants that'll need proper watering, weeding, and whatnot. So, whip up some cactus plants from pipe cleaners because there's really no reason not to!
Pipe Cleaner Needles
Pipe cleaner needles are safe-to-use needles that even your toddler can use without you having to keep an eye on them. Hence, you definitely need to make one of these asap! Get started by folding your pipe cleaner in half, forming a loop for the eye of the needle, and finally twisting the legs together to complete. Now, you can use this needle to teach your toddler how to thread needles. It will significantly help them improve hand-eye coordination – so yes, it is definitely worth it.
DIY Flowers
You can also fold your pipe cleaner to make beautiful flowers in different colors and patterns. And then you can use these flowers to decorate your place. Not to mention, this is a super easy pipe cleaner craft idea that you can easily make alongside your toddler. And the best part is that you're free to experiment with the colors and designs! Hence, you absolutely need to try this for yourself.
Bookmarks
If you're a bookworm, pipe cleaners also make great bookmarks. So, you should 100% make this to use. In fact, it would make an amazing, personalized gift as well. Not to mention, pipe cleaners are already kind of shaped like bookmarks, so it really won't be hard to turn them into bookmarks – and that's exactly what makes this the easiest pipe cleaner craft idea out there!
Letters & Numbers
Pipe cleaners can be turned into almost anything, including letters and numbers. This means that you could use these to teach your toddler the basics of language and maths. Plus, you can also engage them in the making of these letters and numbers because there's really nothing that could go wrong with folding pipe cleaners to form shapes. Thus, this is one of our favorite pipe cleaner crafts!
Bracelets
Pipe cleaners can also be turned into beautiful bracelets. So, make one for yourself or for a friend. Or maybe you could even make matching friendship bracelets for your best friend. Honestly, the options are endless. All you need to do is form a circle the size of your wrist using the pipe cleaner and just glue the ends together at that point – and your bracelet is ready! But considering how cheap pipe cleaner bracelets are, they're definitely worth a try. After all, you can't really go wrong with cute bracelets.
Pipe Cleaner Rings
What's more, pipe cleaners can be made into rings too. Again, this is definitely the easiest pipe cleaner craft because you need only form your pipe cleaner into a ring and glue the ends – and voila! Though, of course, you can also add a sort of pendant to the top of the ring – maybe something like a cutesy flower or an adorable pipe cleaner animal. Either way, you get a cute ring that you can wear yourself or gift to a friend. So, don't forget to try your hand at it.
Christmas Trees
Christmas ornaments are pretty expensive but if you need a cheaper option, you can just use pipe cleaners to make all sorts of ornaments, including mini-Christmas trees. Just make a zig-zag from the pipe cleaners and that's pretty much it. So, don't waste too much of your money on new Christmas ornaments when you can DIY your way through them with pipe cleaner crafts because it's quick, easy, and costs next to nothing. In fact, don't wait for Christmas – make these right now and maybe save some for Christmas.
Mini Teddy Bears
Teddy bears made from pipe cleaners are literally the cutest, especially considering that they're basically zero effort. You don't need to spend a lot on materials, and it won't even cost too much of your time. All you'll need other than the pipe cleaners are googly eyes and red thread or something to make a smile for the teddy. So, if you're looking for a new crafts project, this is the one you should try!
Pencil Toppers
You can also make pencil toppers with pipe cleaners by making cute little animals or other characters that you can put on top of your pencil. It's fun and easy to make. Plus, you can do this with your kids, without needing to assist too much. Hence, both you and your kids can enjoy this pipe cleaner craft. So, if you have pipe cleaners, start crafting!
Constellations
Another great pipe cleaner craft idea is to create constellations out of it. You can take small pieces of pipe cleaner and join them together to form the constellation. Then add small balls (of another color) to depict the dots joining the constellation. Not only is it an excellent idea to teach kids how constellations work, but it will also look cute. And maybe you can add a frame to your constellation crafts and hang it on a wall or something – we promise it will look super adorable. So, just go ahead and try it!
Crowns or Wreaths
Pipe cleaners can also be used to make crowns or wreaths. Basically, both crowns and wreaths follow the same pattern except that one will be placed on top of your head and the other on a wall. But the point is that they'll be made almost the same way. Of course, you can try different tiara designs as well depending on the look you're going for. We suggest that you make this with your kids and get them to choose the design and all because it will make them feel involved more than anything else. The same goes for the wreath, it can be as full or minimalistic as you want. So, just pick a design and get crafting!
Finger Puppets
Just like we made those characters out of these pipe cleaners, we can also make finger puppets. Start by creating a character of your choice and then add something to slide over (wear on) your finger. Oh, and don't forget to add a smile and googly eyes to your puppets' faces. This is also one of those pipe cleaner crafts that you can do with your kids, so it's a great opportunity for you to spend some quality time with your child.
Pipe Cleaner Circuits
Did you know that you could make actual circuits out of pipe cleaners?
Well, you can, and it's just as exciting as it sounds. We suggest starting off with a simple circuit setup so that you get the hang of things, and then you can really turn it into whatever you like. Being able to construct a circuit just means that you can now incorporate lights or other electric-powered elements into your project. Though, of course, this isn't the kind of craft that your kids can do on their own. Hence, if you have kids around, be very careful about what you leave lying around, aka wires, clippers, etc. But hey, it's still worth a try!
Stock up with Sunshine Crafts
If you need art supplies for your art and craft project or just a little inspiration for days when you're low on ideas, we recommend Sunshine crafts because they really do have it all. What's more, you can learn a lot of new crafts from our website, so don't forget to check it out here.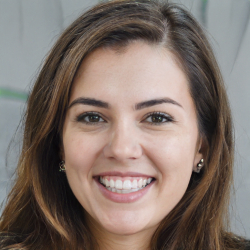 Latest posts by Annabel Buser
(see all)